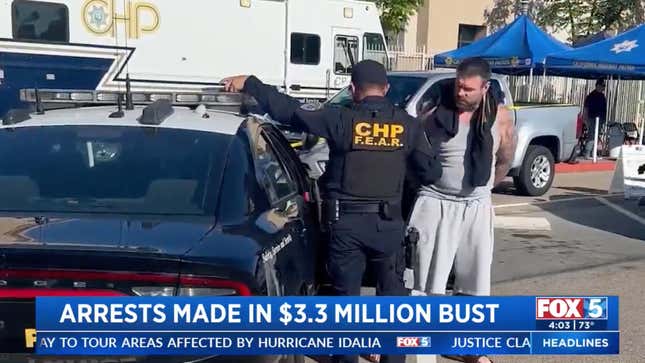 Auto theft rings have been popping up all over the country. Law enforcement has been doing what it can to stop them, often with a lot of success. San Diego's Fox 5 reports that an auto theft ring involving over 170 stolen vehicles, millions of dollars and 30 individuals has been broken up, resulting in multiple arrests.
The San Diego County District Attorney's Office secured 50 grand jury indictments. So far, multiple police agencies have arrested 31 of the suspects. They range in age from their early 20s to their 50s. They come from across Southern California with a range of backgrounds including some documented gang members, some with felony narcotics trafficking, and even a suspect with an attempted murder conviction, according to Leonard.
It involved identity theft, insurance fraud, gun and narcotic sales and possession, and even suspects allegedly stealing 172 cars worth $3.3 million.
Undercover work and false business transactions involving the suspects led authorities to discover the suspects and alleged auto theft ring. Eventually all 172 vehicles were discovered and returned to their owners. So far, 31 suspects have been arrested and the just system is handing out indictments like candy.
CHP Capt. Charles Leonard called the alleged thefts opportunities for them to take anything they can. "Honestly, it just appears that it's opportunity, victims of opportunity. That opportunity to steal a car, it didn't matter the make, model, year or color. If that opportunity to steal it they would steal it," Leonard said during a news conference. If convicted, the suspects face over 15 years in prison.
An Apple AirTag Is a Cheap, Simple Way to Keep Your Motorcycle Safe