Updates
Overcrest Productions' 2023 edition of the Overcrest Rally was the first real road trip of any kind that I've taken in Project 345 for years. In fact, the last and only long trip I've ventured on with the car was when I purchased it sight-unseen out of Montana and drove back to Portland, Oregon in 2019.
I've made it to the track with the car and I've spent countless hours on winding backroads behind the wheel, but despite loving that initial long-haul journey, I always told myself that driving for hours on the highway across state lines was not how I wanted to rack up the mileage.
Spoiler alert: I was wrong. Overcrest taught me a days-long drive is, actually, exactly how I want to use my old BMW.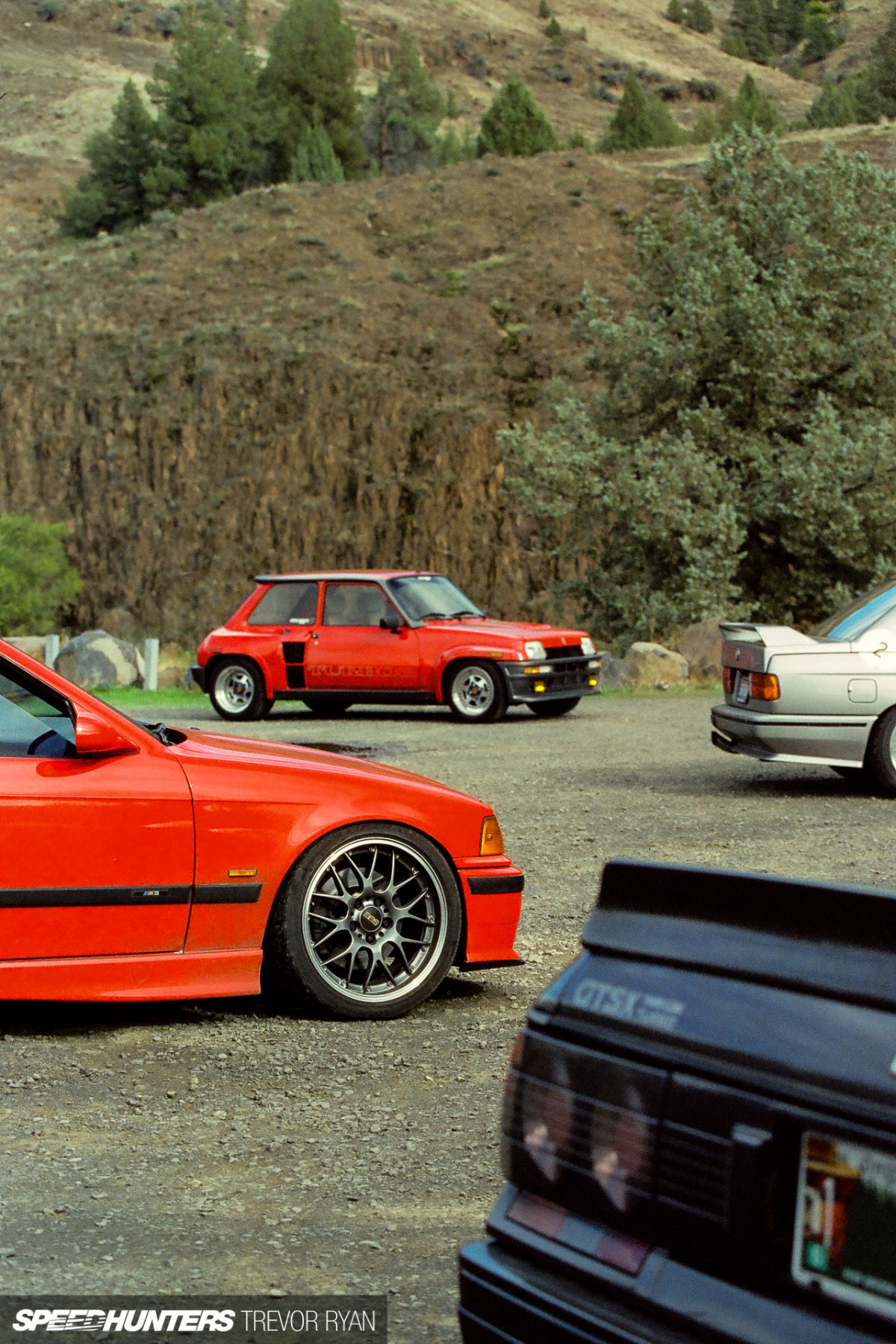 First things first, the idea of keeping miles off your car is so dull and counterintuitive that I hate to admit that I'm afflicted by it at all. Sure, it makes sense to use the right tool for the job when you can. I probably wouldn't take the M3 on a camping trip to the snow since I have that '91 Toyota 4×4, and my manual-swapped Lexus IS 300 Sportcross just makes more sense for daily-driving duties. The IS 300 has also been the number one choice for long trips lately, which have mostly consisted of the terribly boring straight shot down Highway 5 to the Mexican border in Southern California.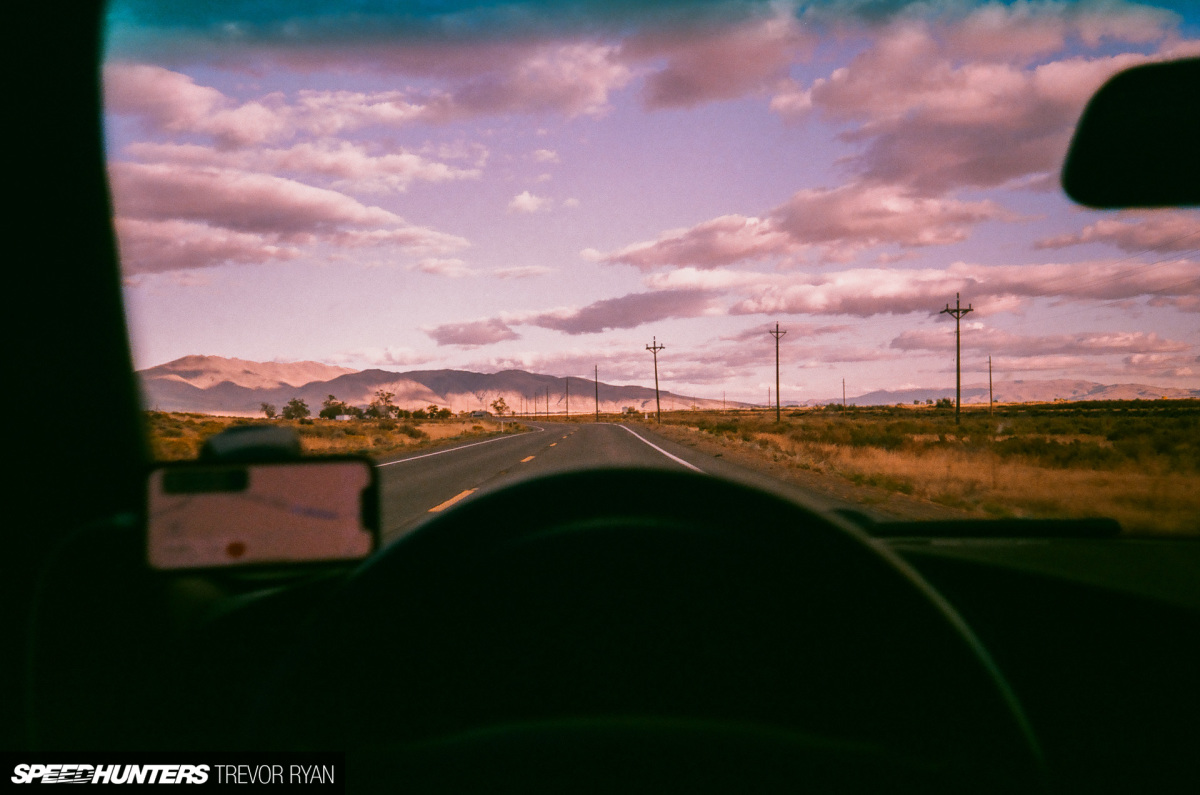 It's been nearly a year, though, since I've chimed in here on the status of Project 345, and in my last update I alluded to a mechanical failure that took the car off the road for a bit of time. But there were other little projects and setbacks that kept me from regularly driving my E36 for most of 2023, not to mention working on my other cars, playing as much ice hockey as possible, trying to have some semblance of a social life, and spending three months in Germany.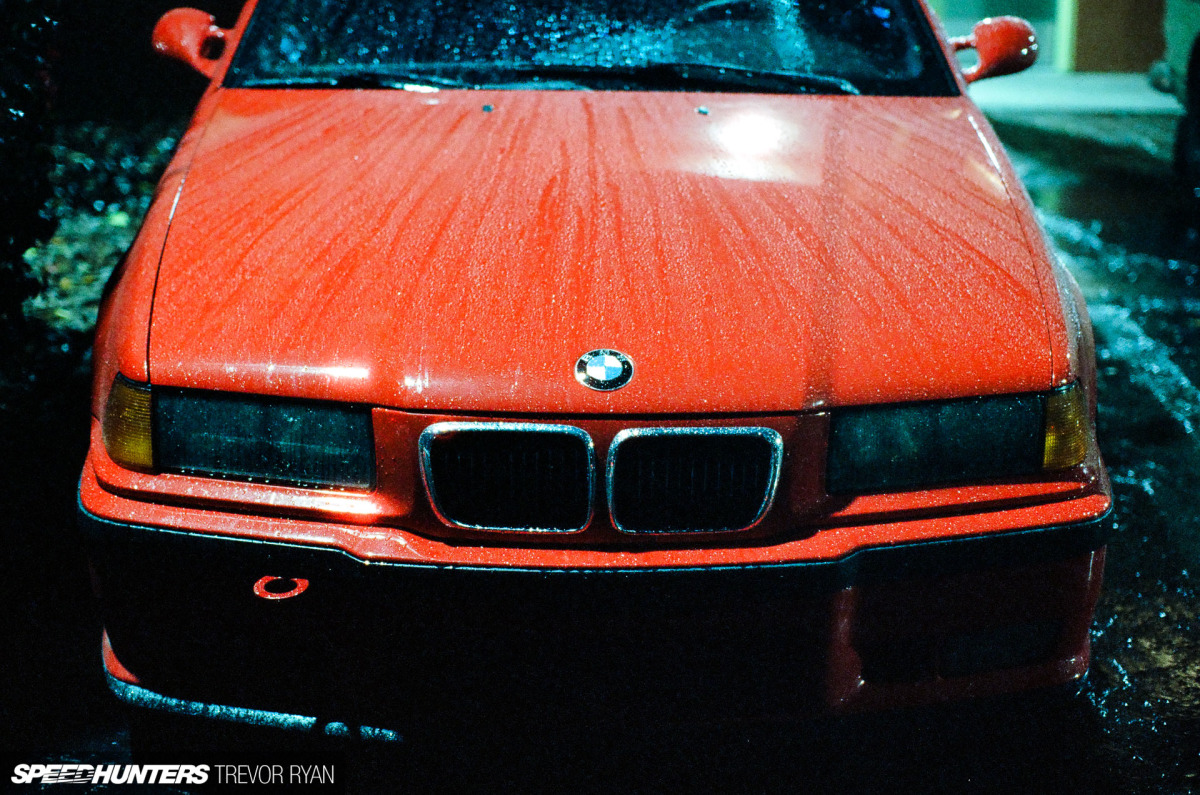 I'll dive into these projects on the M3 individually in the coming weeks and months, but after returning from Munich in August I had to get serious about preparing the car for the 2023 rally.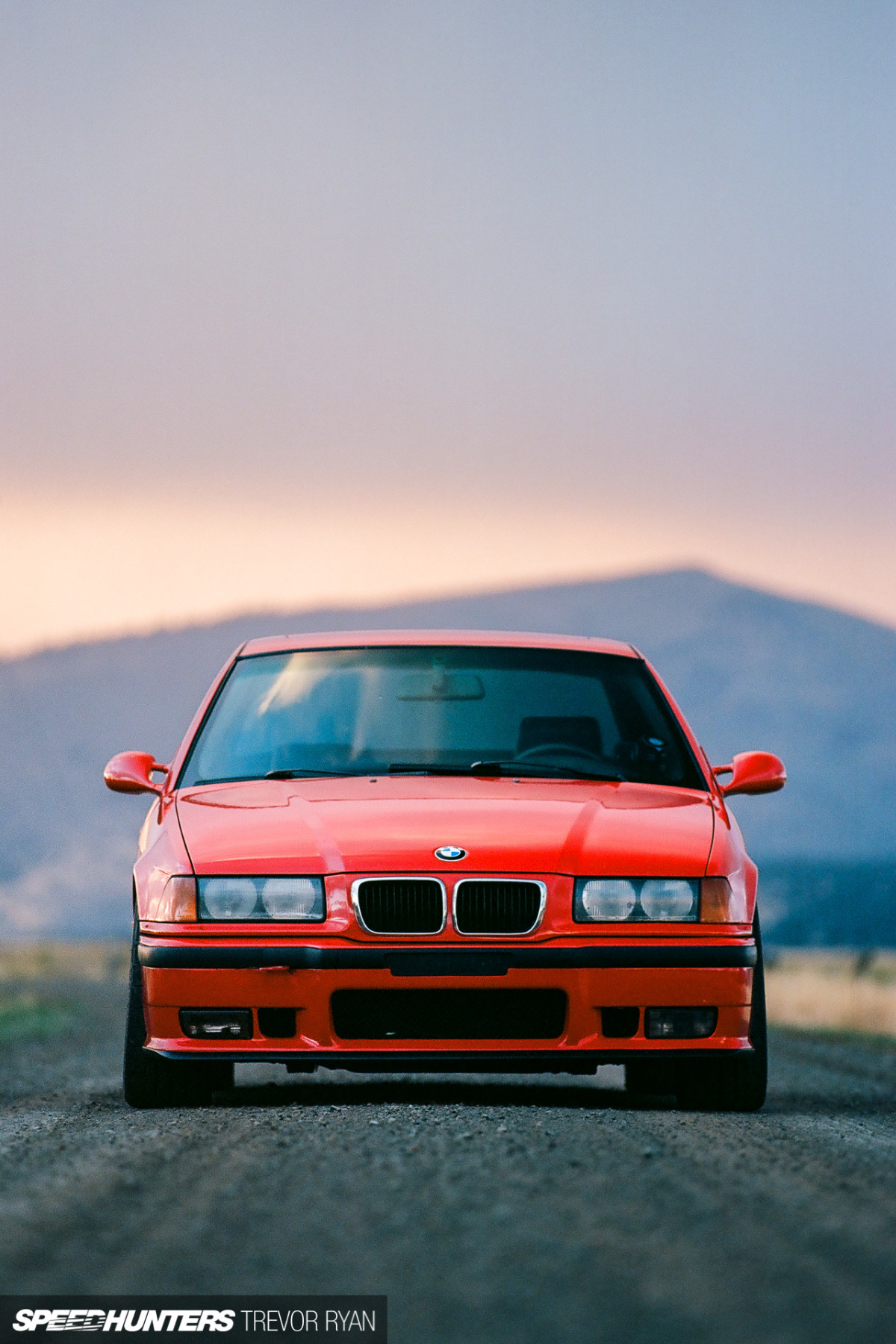 Just in the nick of time, Artdeshine Studios in Concord, California finished applying an Inozetek wrap to the car — Super Gloss Corsa Red, which is about as close to the original Hellrot as anyone could hope — and coating with their own nanographene formula. After nearly 3,000 miles and a couple track days since then, I can confirm that this was the perfect solution for a track car that I wanted to keep presentable.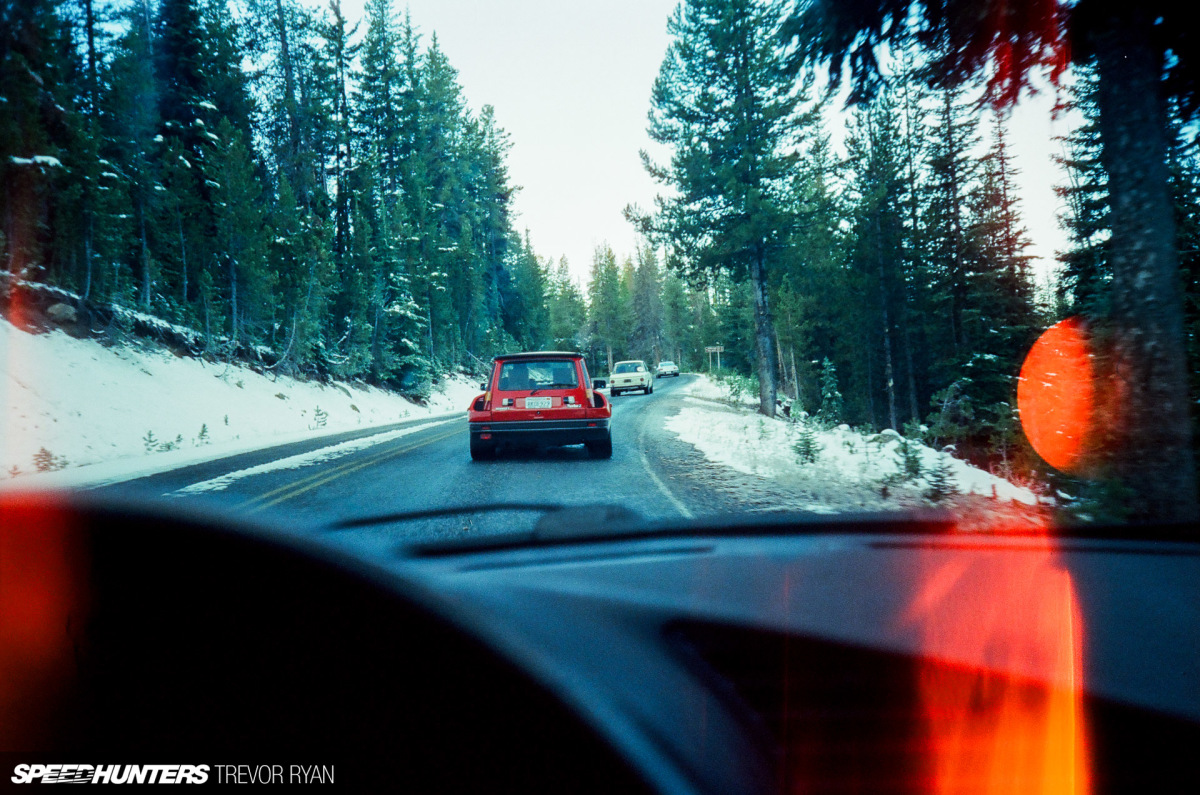 After this, I headed across the Bay to RCrew to have my lightweight flywheel, replacement Sachs clutch assembly, and polyurethane engine and transmission mounts installed. RCrew installed my RTD Motorsports chassis-mounted shifter at the same time, which together with the lightweight flywheel has really transformed the driving experience. My connection to the car and drivetrain feels so much more direct now.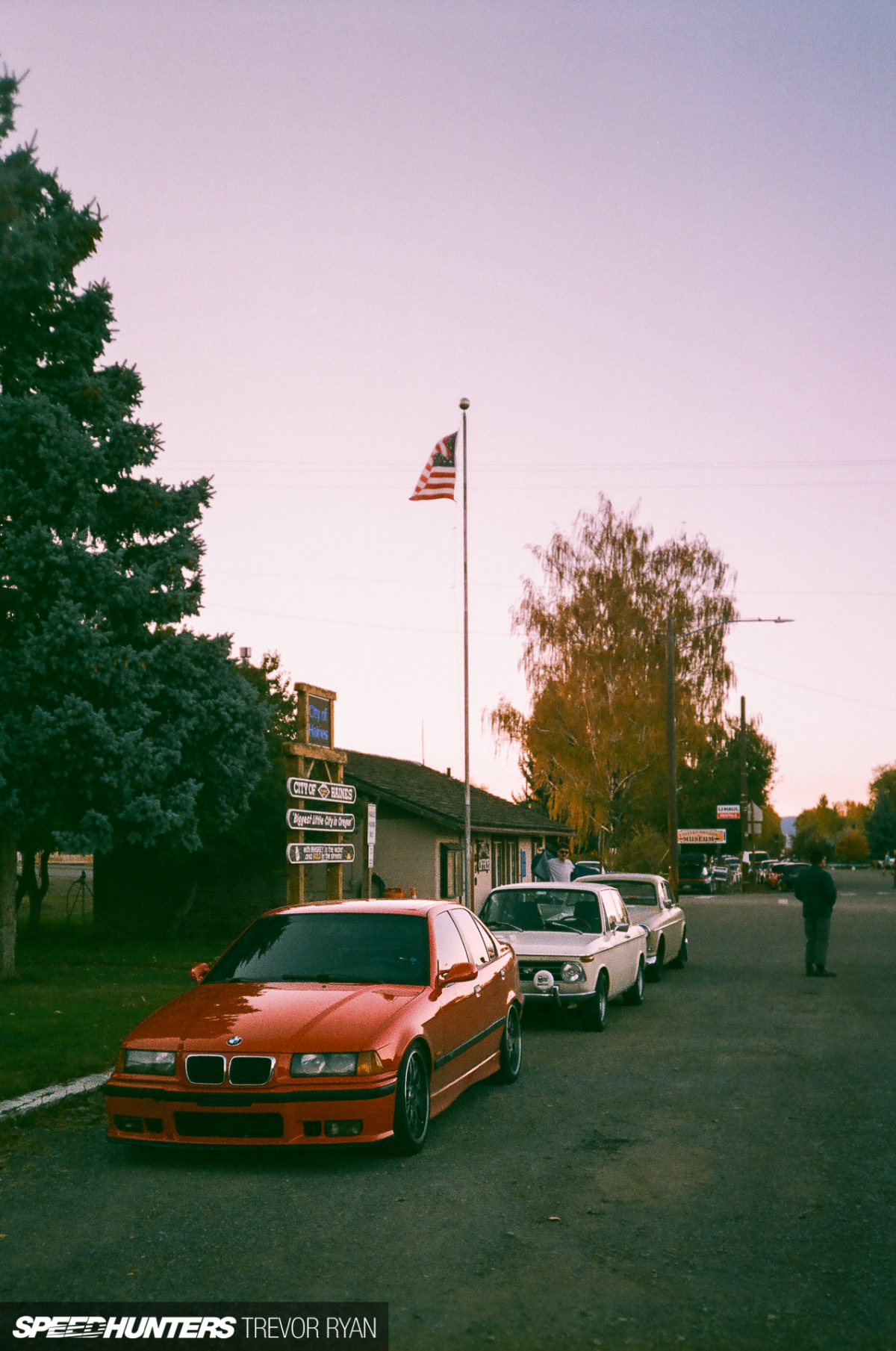 I picked up the car from RCrew the next morning and, after a shakedown at Sonoma Raceway, gave Project 345 my stamp of approval. It was time to start packing for the rally. While I brought some digital kit and grabbed a few photos that I've already shared, I was mostly focused on shooting with a couple 35mm film cameras during Overcrest '23.
Old School Cool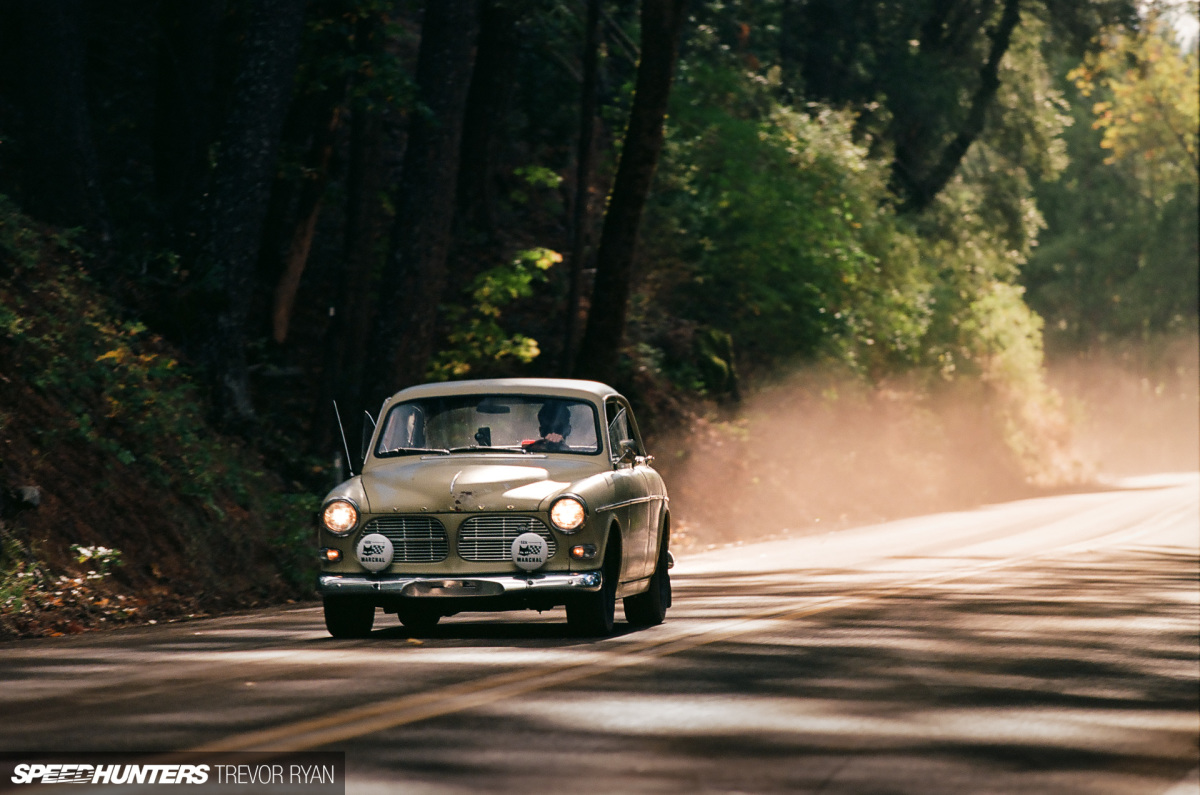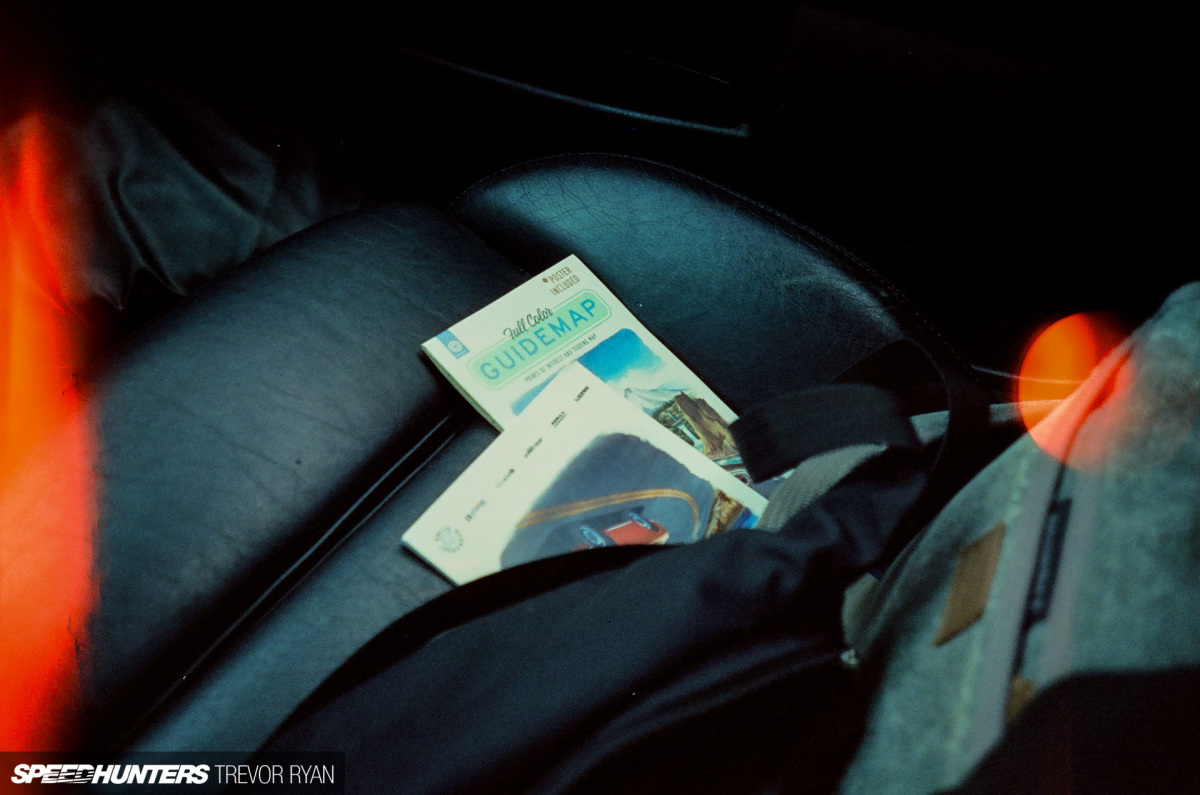 There's something about old cars and analog cameras that go hand in hand, and being entirely isolated from technology as we drove through the forests in Oregon with little more than the Overcrest Rally route book really compounded this for me. When I'm shooting with film, I really want the final product to look like it could have been shot decades ago, if at all possible.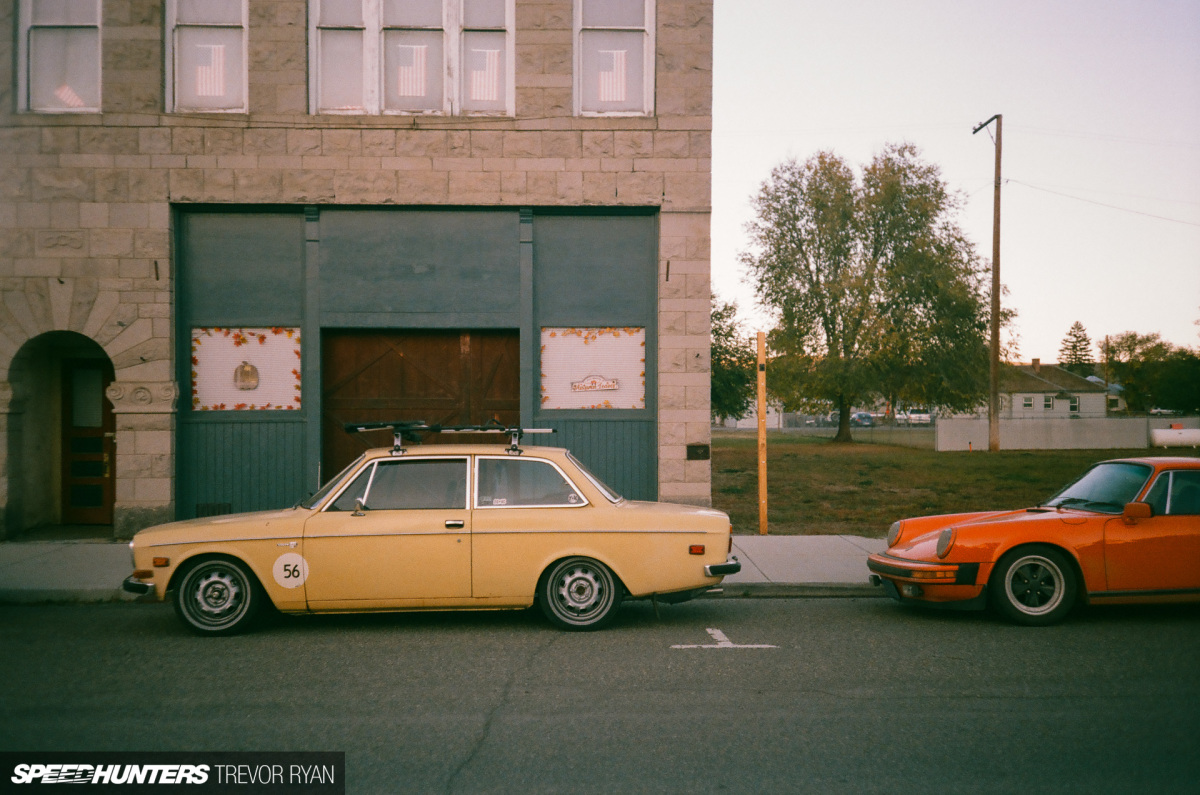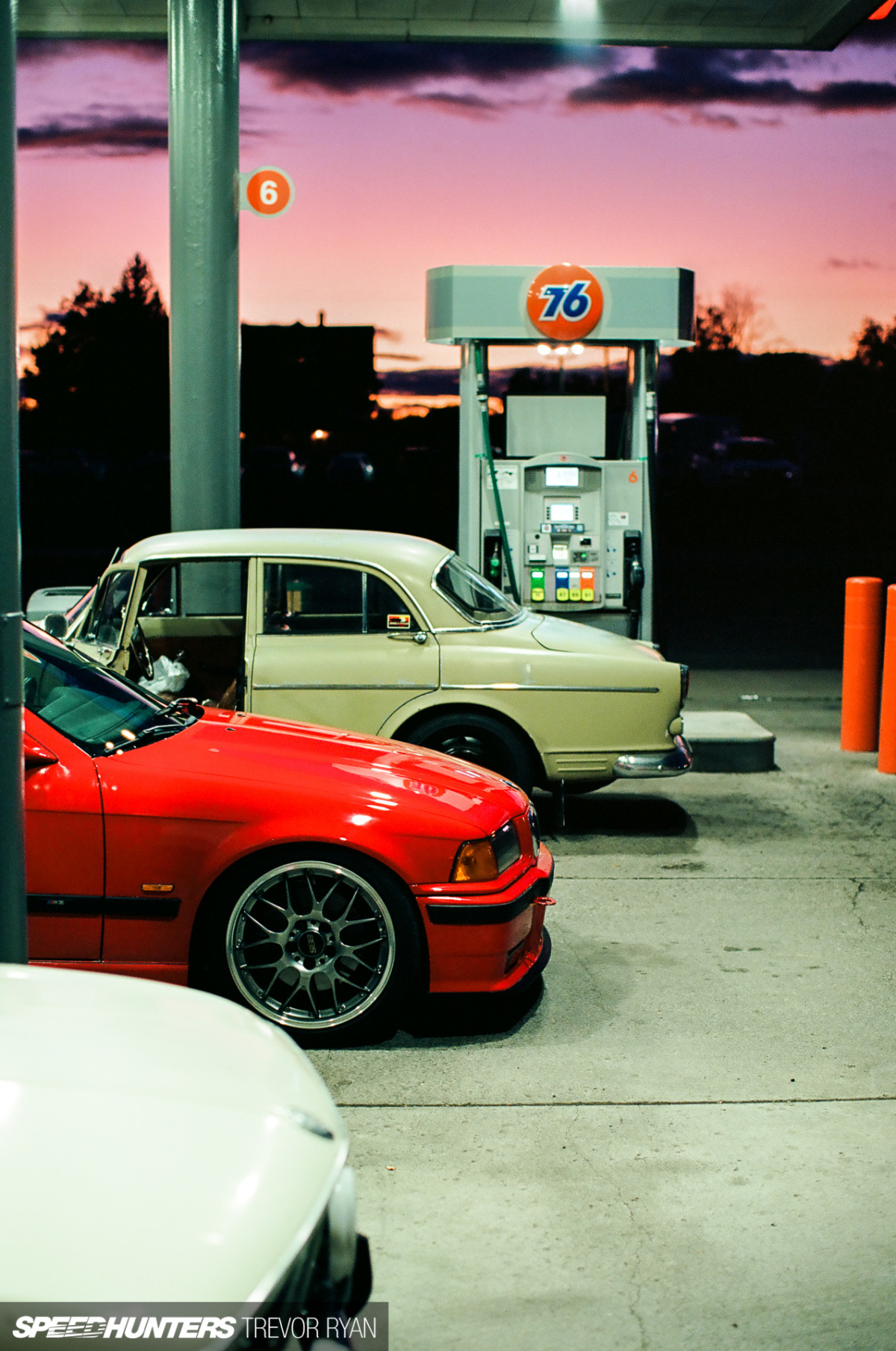 With Project 345 being one of the newer cars that made the trek to Oregon for Overcrest, I knew this would be the perfect opportunity to accomplish this. I finished off a roll of Mitsubishi 100 ISO film that expired in the early 2000s, and was otherwise shooting Kodak Portra 400 and Reflx Lab 800T (which uses the exact same repackaged Canon cinema film as Cinestill's 800T) in my Olympus Stylus and overpowered Canon EOS 1V.
Back in the East Bay, I drove to Oakland to crash for the night at my friend and fellow rally-goer Cam's place, before which I had my windshield replaced down the street (unwise timing, right before the rally).
The first morning of the trip started with my E36 leaking fuel from somewhere beneath the driver seat, and it was a little discouraging to have to crawl under the car to fiddle with some clamps before completing even one mile. You might think it would be Cam's nearly 60-year-old Volvo leaking something, but no, of course it was the '90s BMW.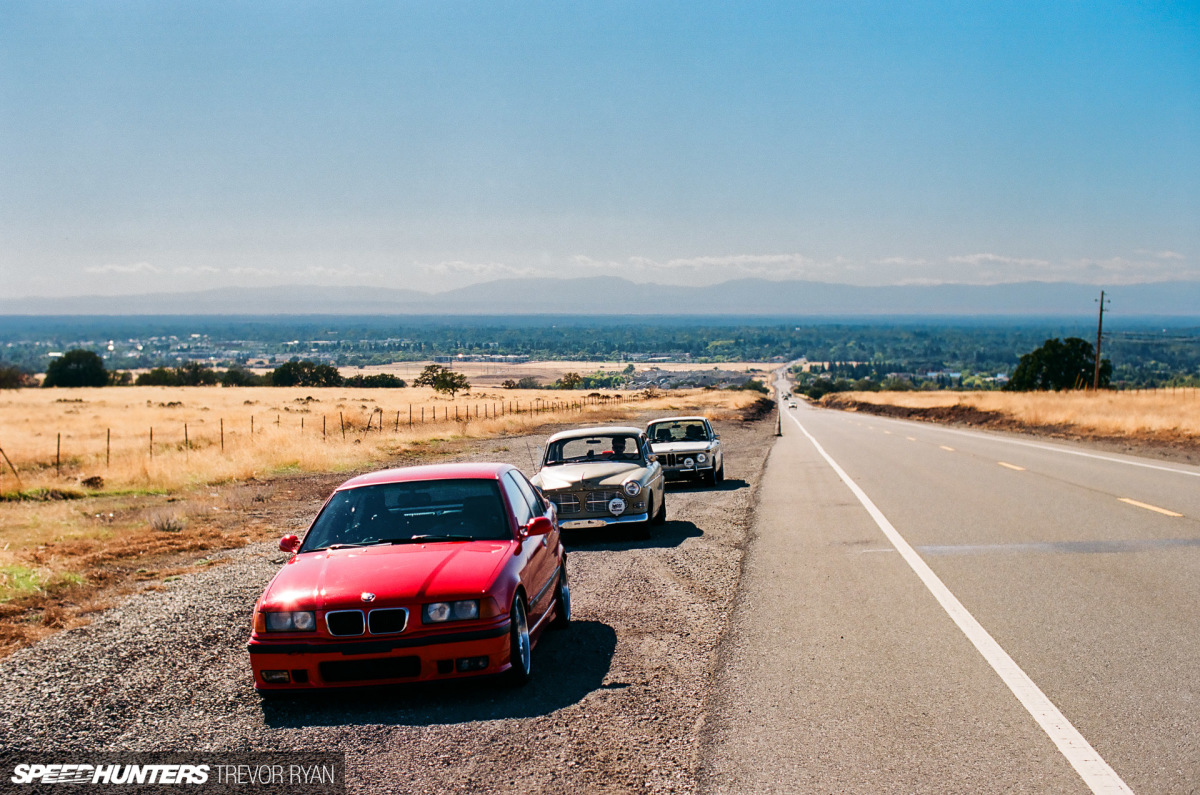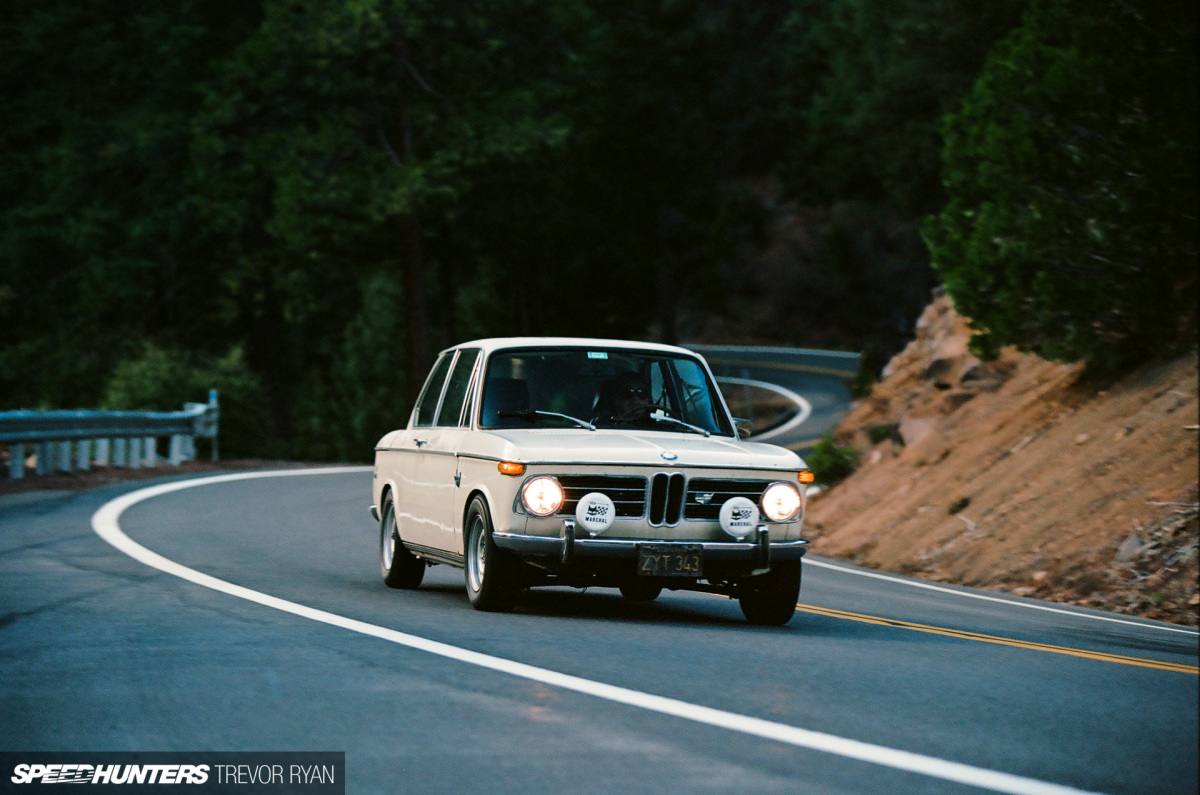 Crossing my fingers that the issue was solved, we met up with our friend Vince in his '60s ride — which leaked zero fuel if you were wondering — and headed out together from Sacramento area. We made a stop in Chico, California at my friend's restaurant before cutting eastward across some great mountain roads that I used to frequent when I went to school in the area.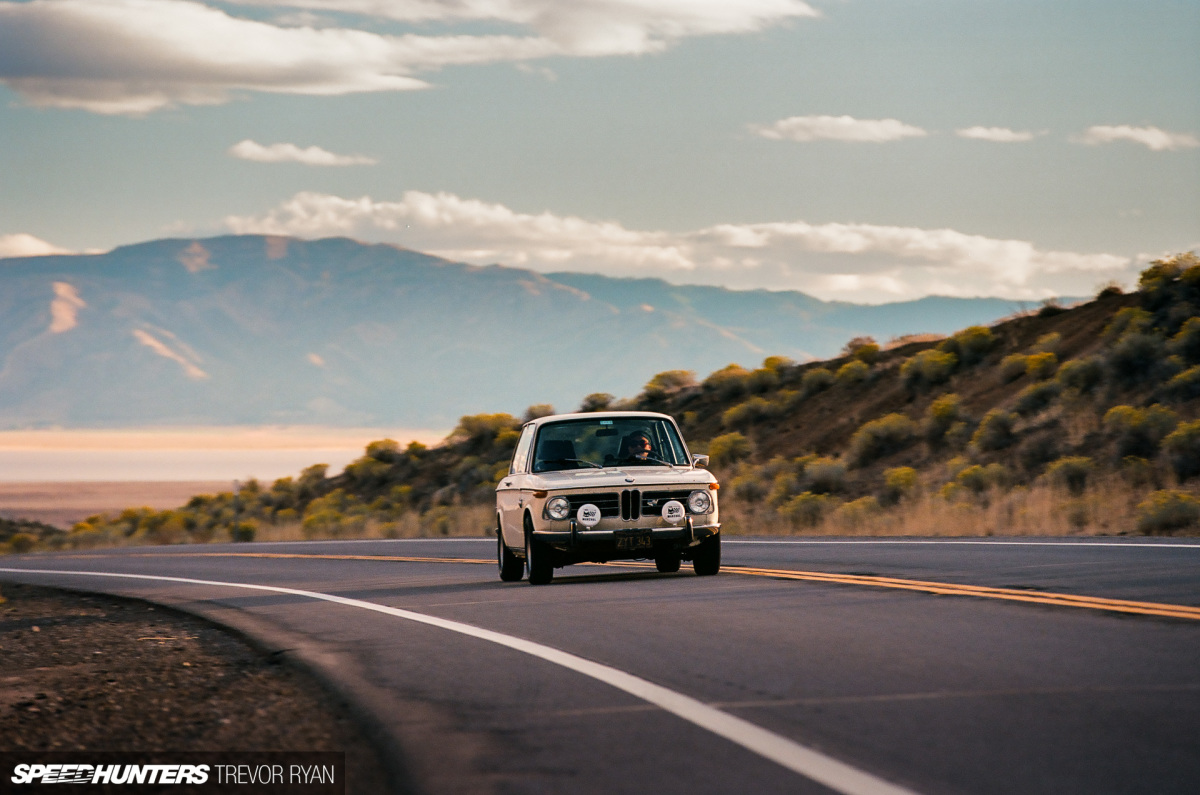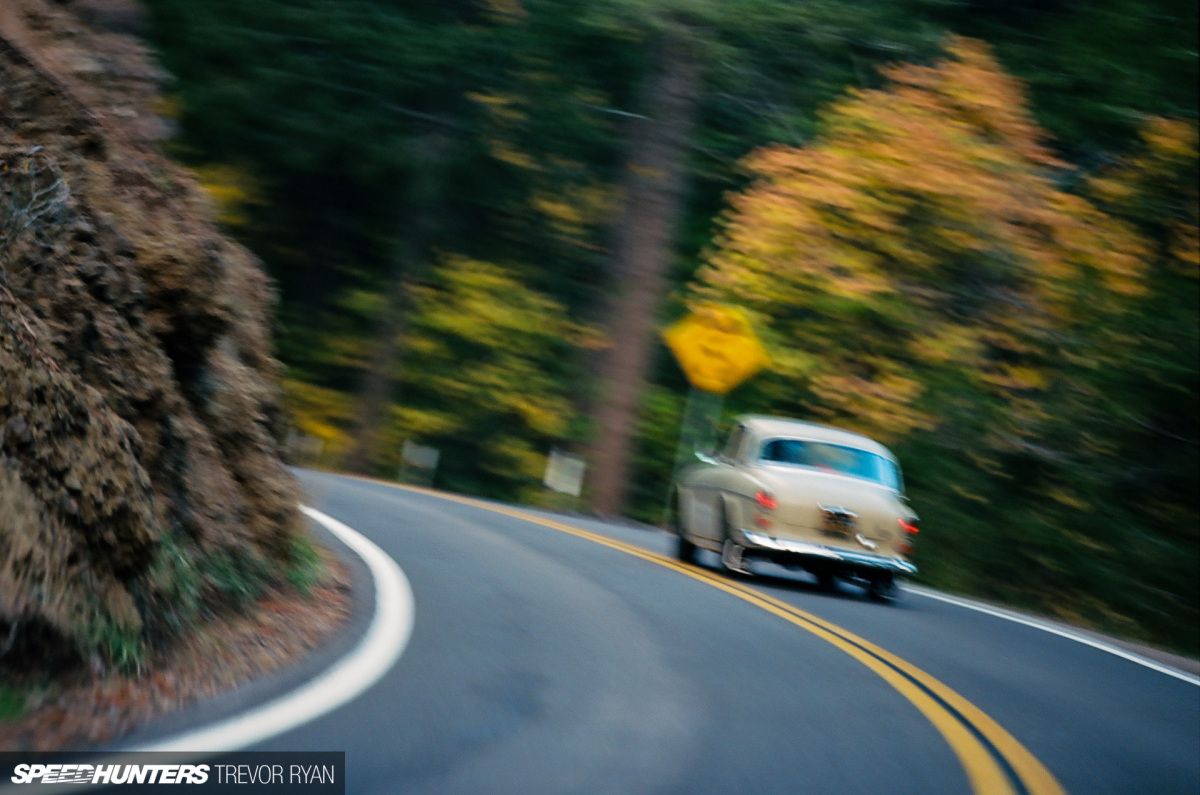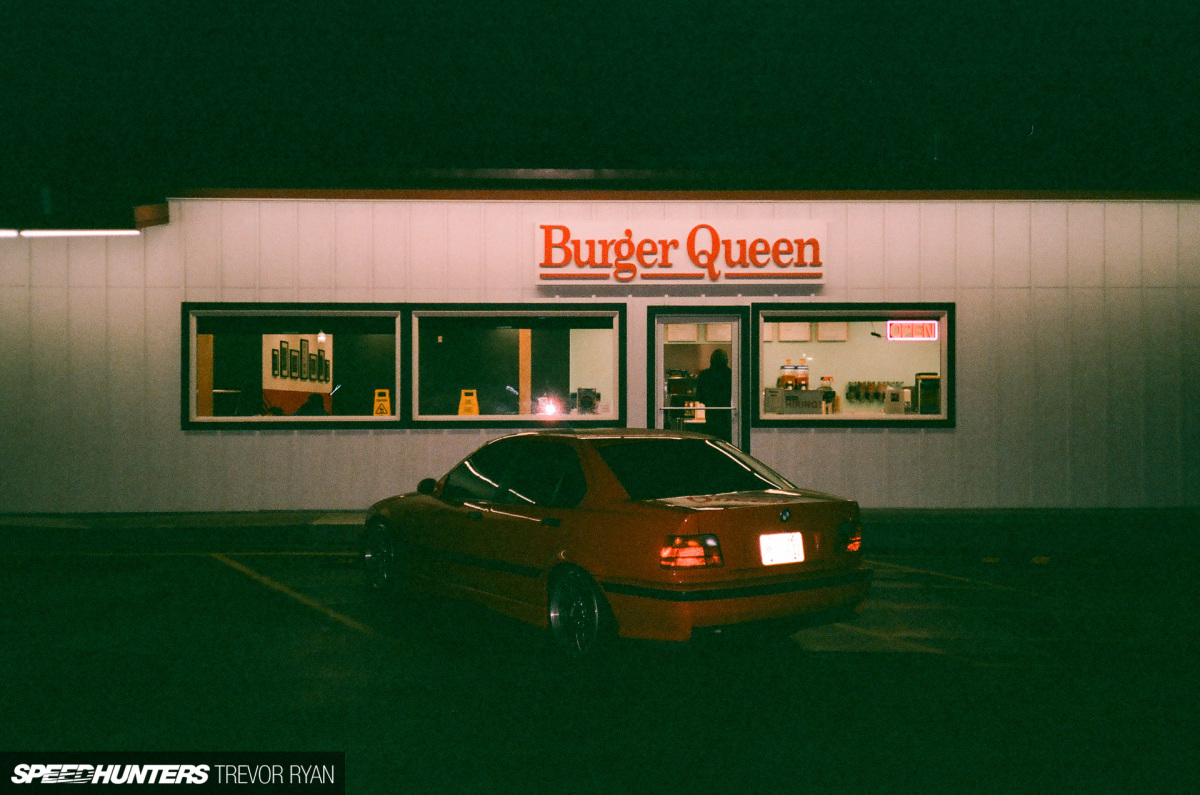 Right away, I could feel that this would be a special weekend. Albeit one full of questionable dietary choices.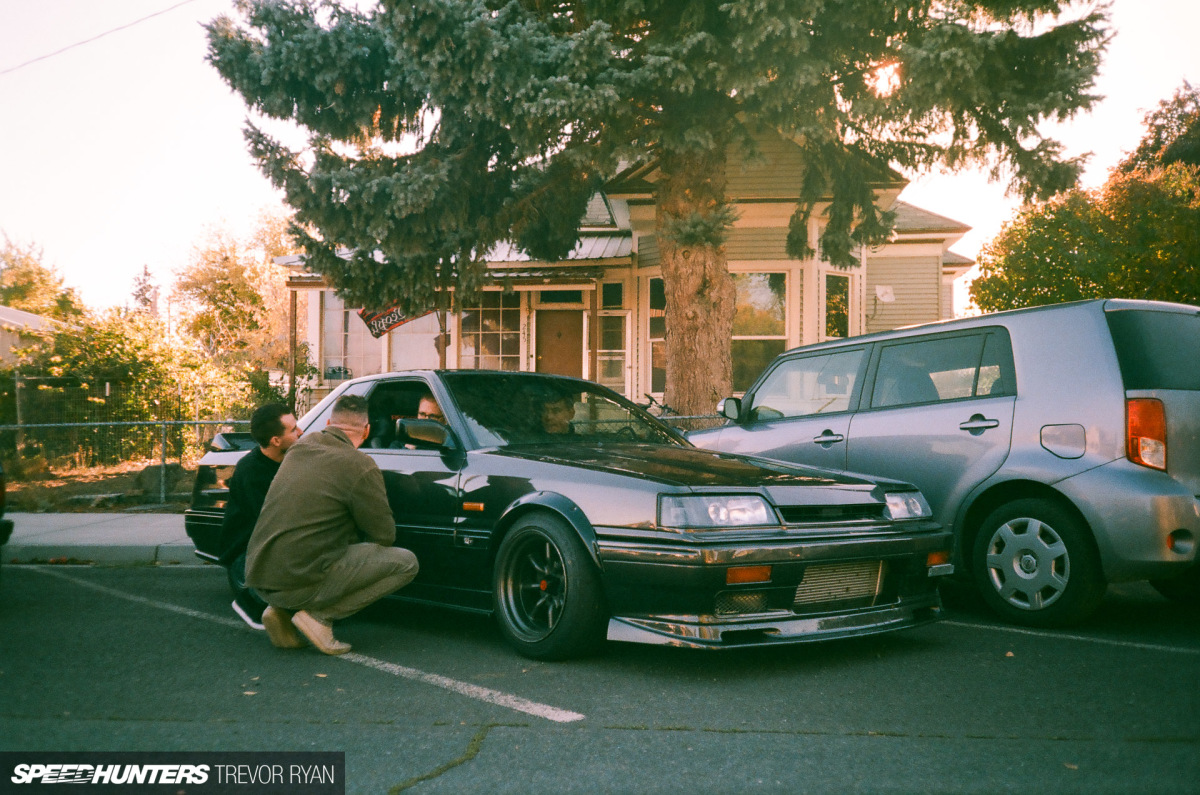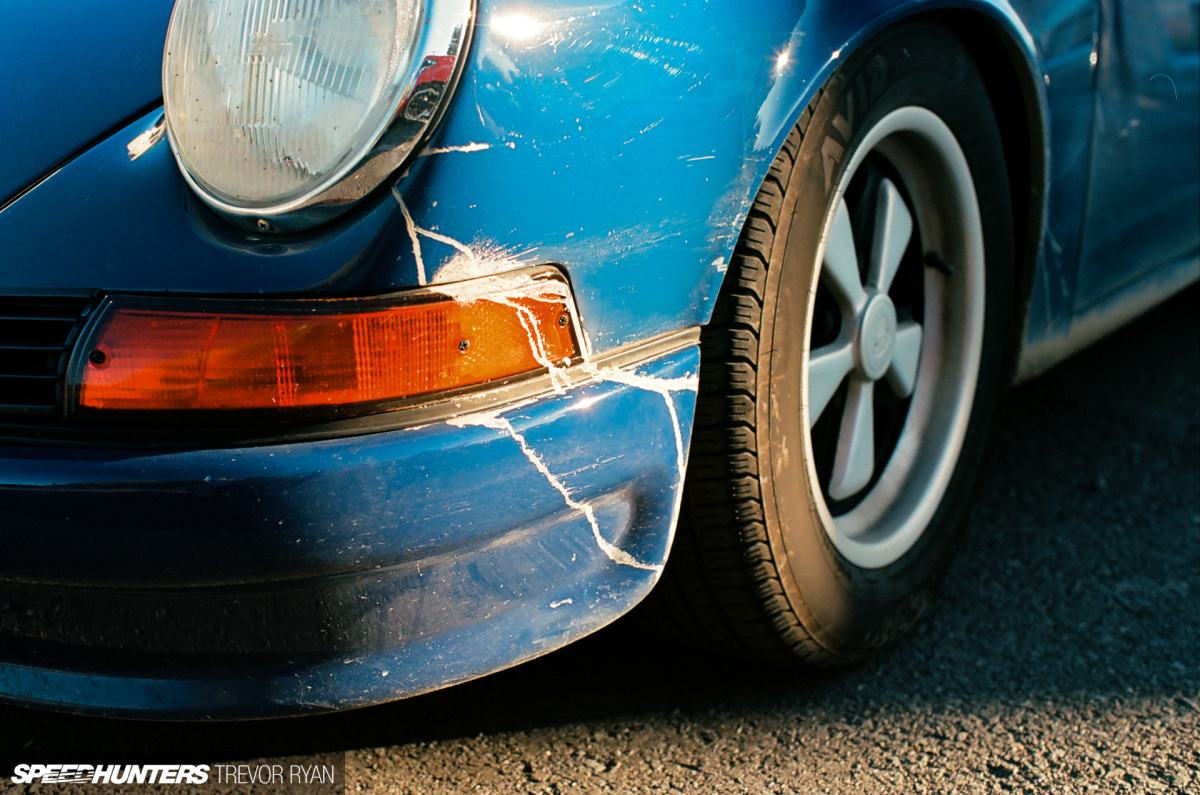 The next day we were greeted with more fantastic roads — some of which we would run in reverse direction during the rally itself — to get to the initial meeting point for the Overcrest event. A prime rib dinner was provided in town nearby, and I'm sure you can imagine the many hours of conversation that were exchanged into the night.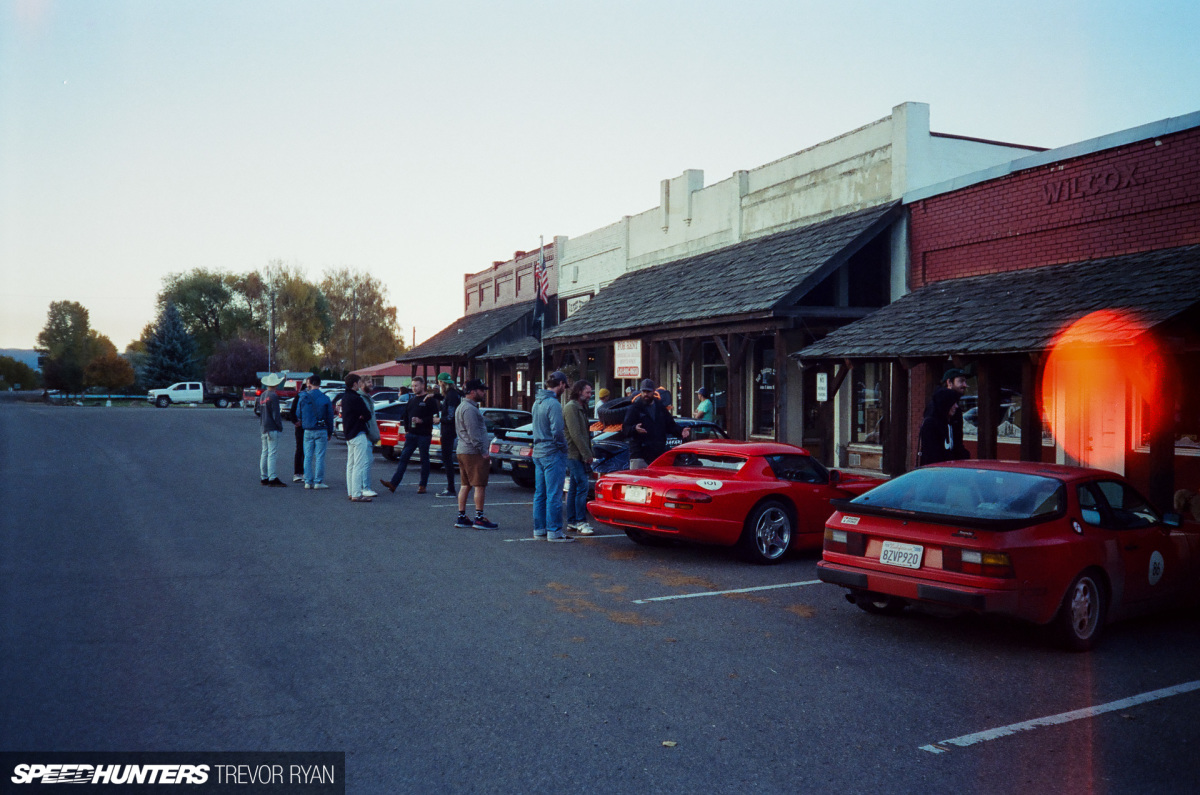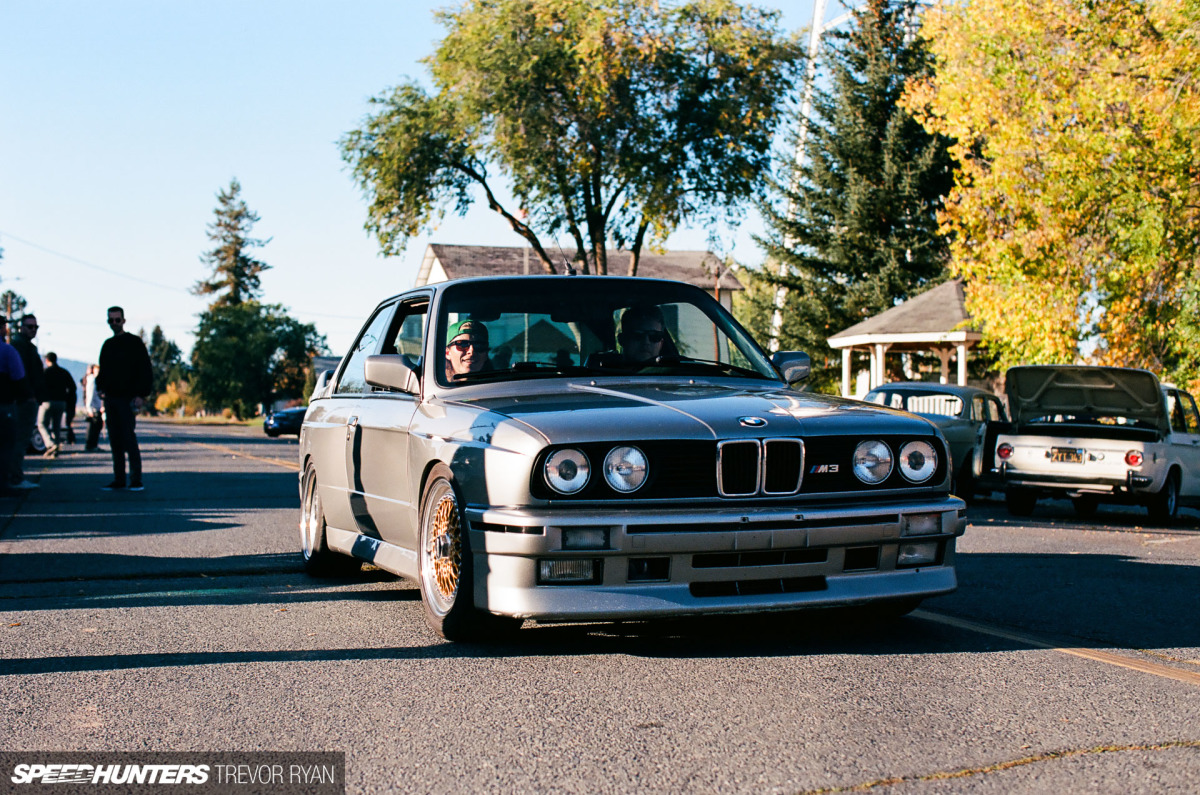 Well over 100 drivers and passengers together, all here for the very same reason – this like-mindedness is exactly what makes gatherings like this so great. It doesn't matter what you're driving; it doesn't matter where you're from; it doesn't matter what you do for a living. Everyone is here for the joy of machine. You don't need an icebreaker.
Cool Runnings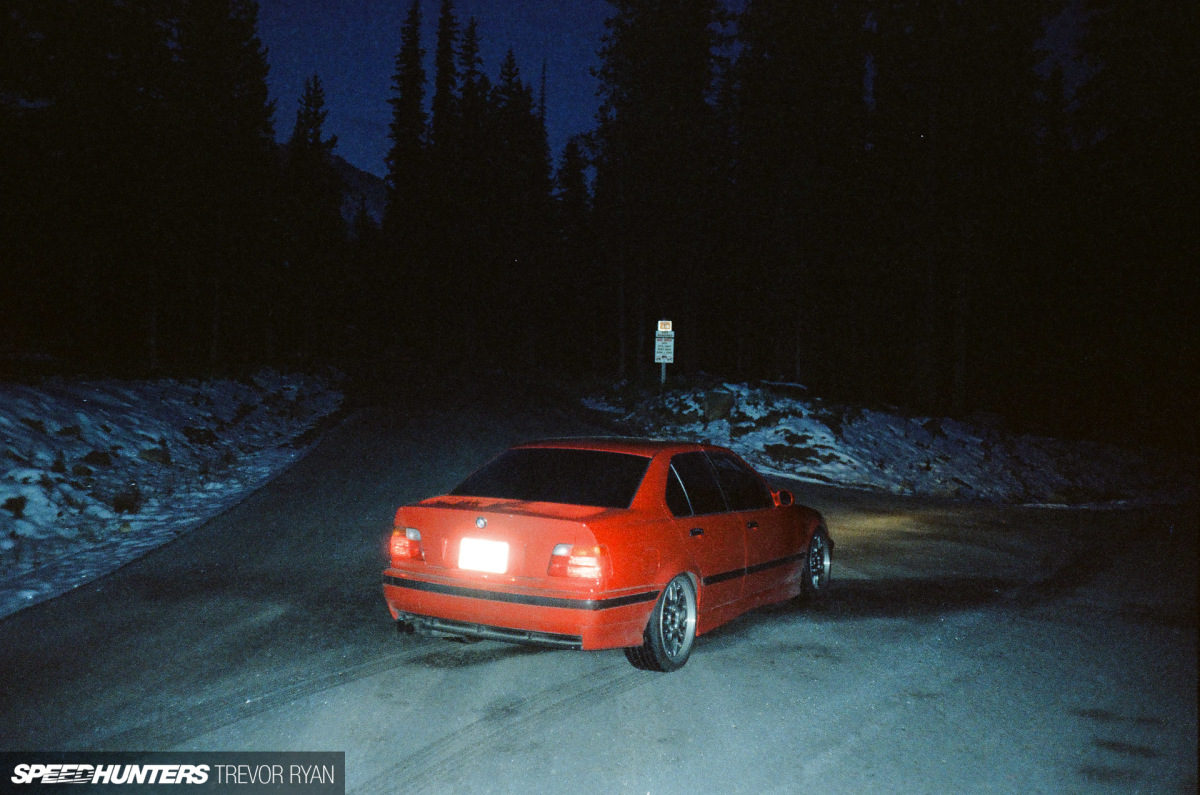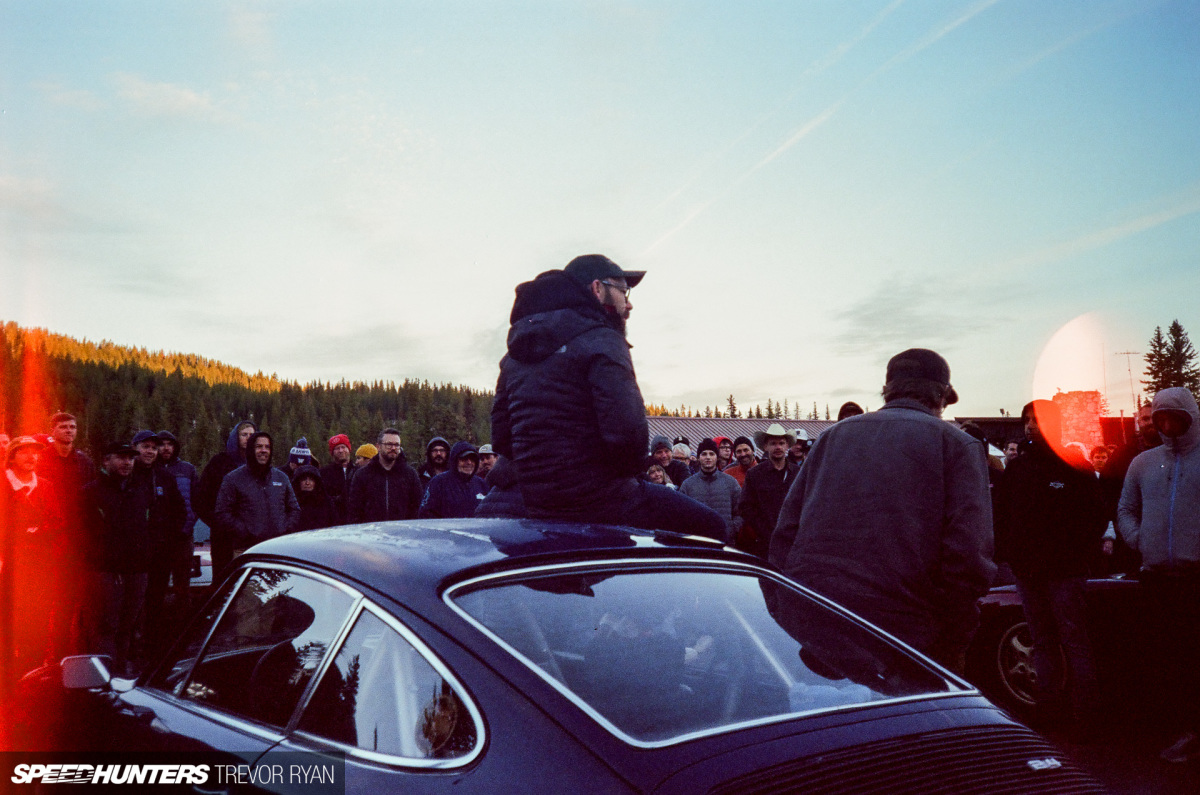 Icy roads welcomed us before sunrise the next morning, though, as we carefully made our way up the mountain passes in Northeast Oregon to the starting point. The roads that followed were among the best I've ever driven, as expected.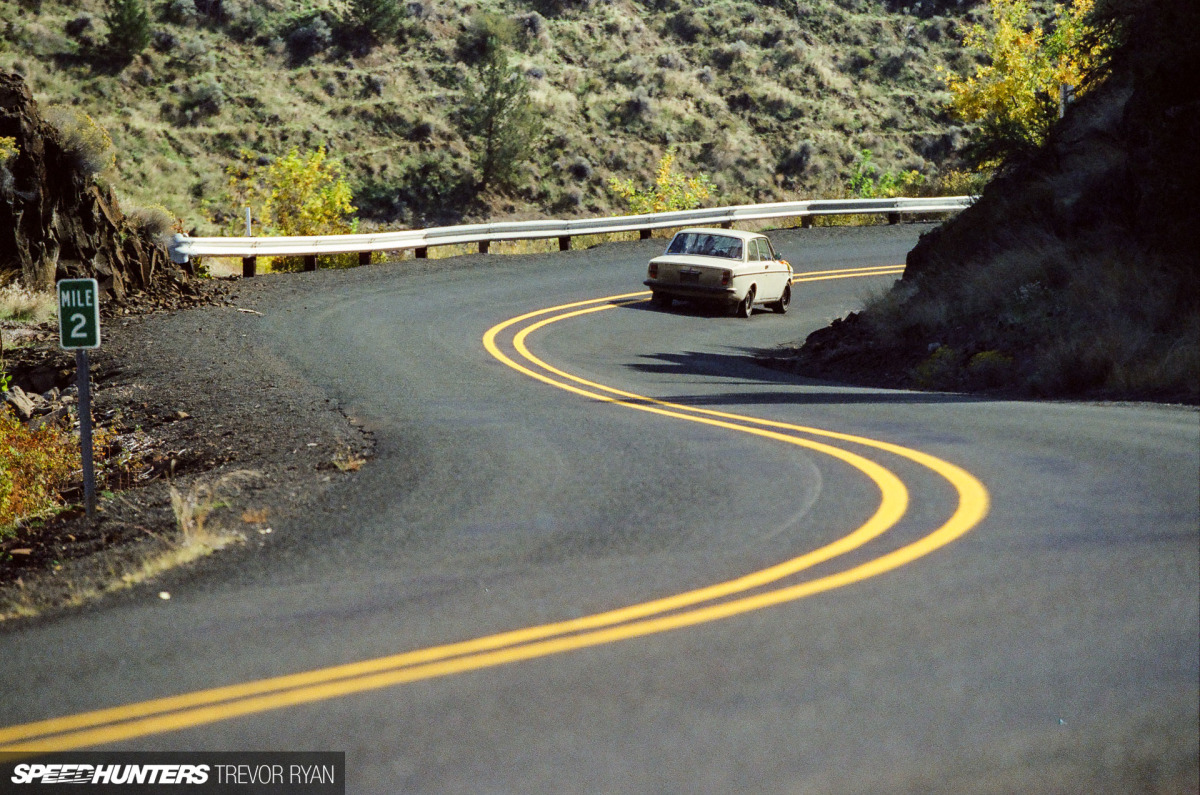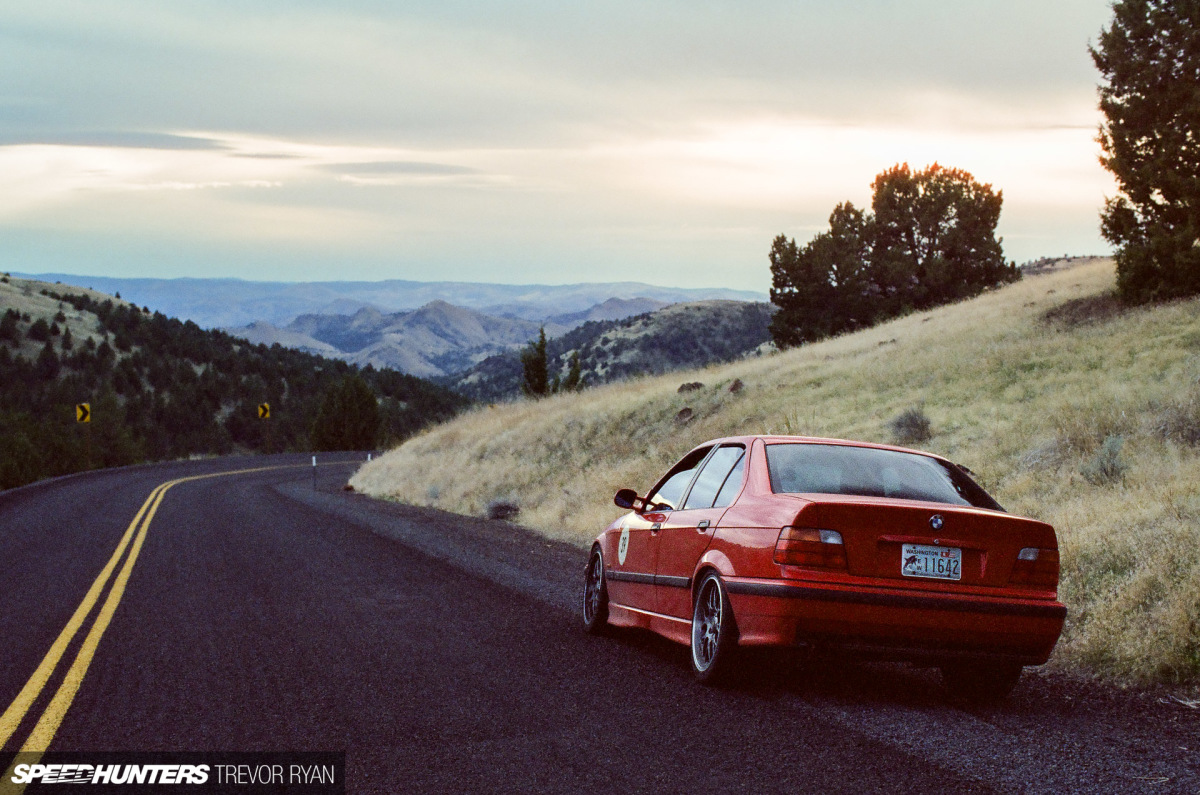 The vistas that came with them seemed to be matched only by the ones that were still to come. With seemingly endless miles of joyous roads ahead and behind, there was nothing else to do but drive them. Does anything sound better?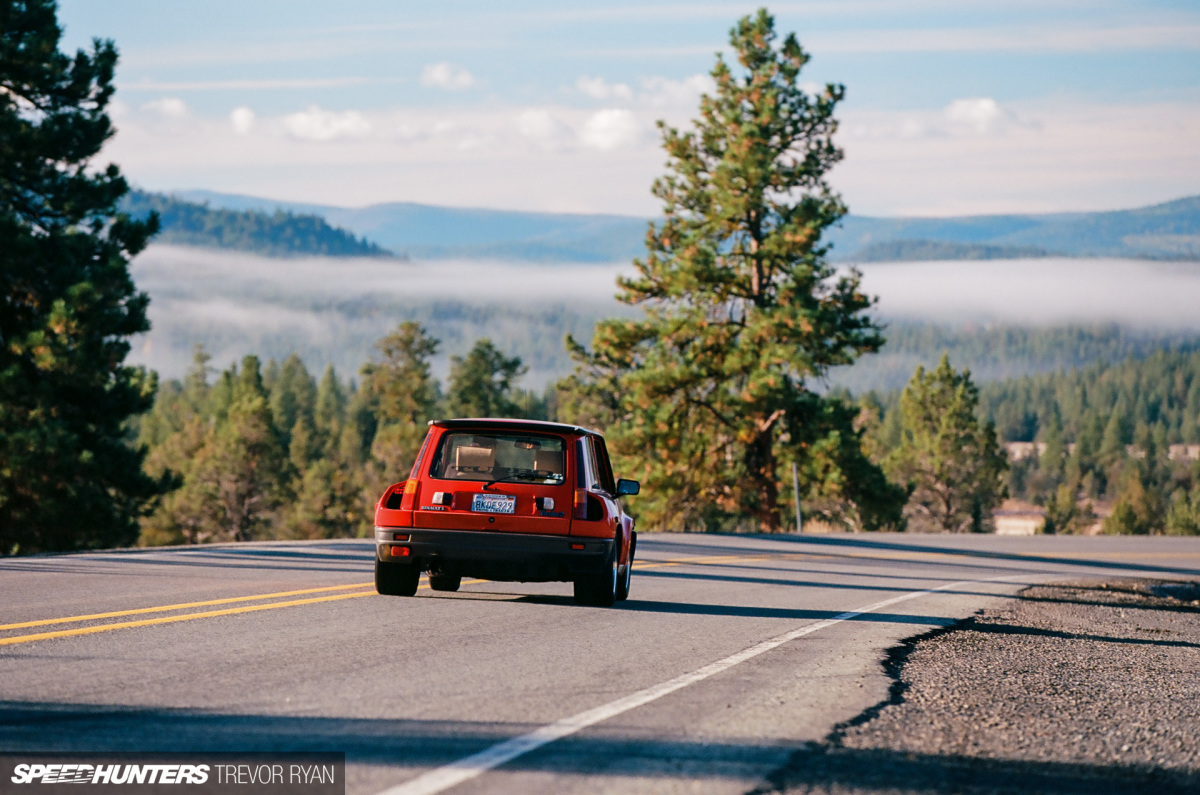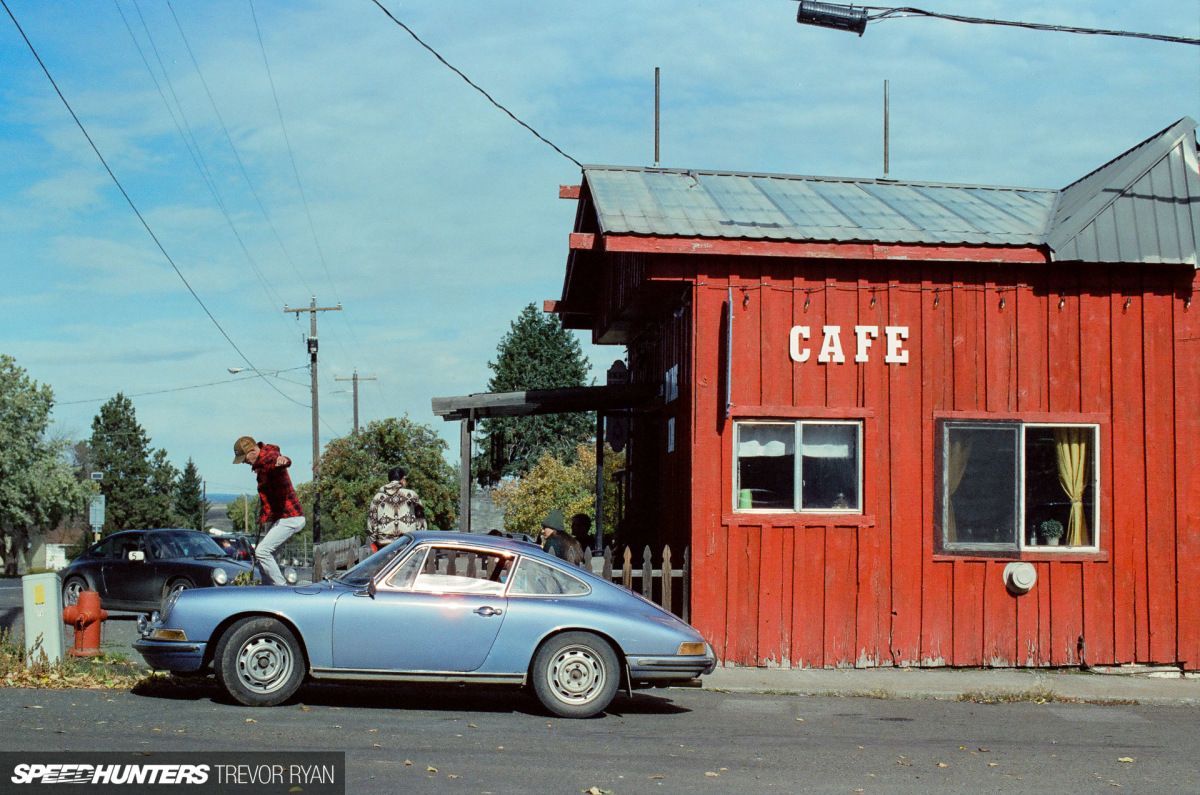 We found ourselves traversing — perhaps erroneously — a long stretch of gravel road that wound its way up and around a mountain range before catching up with a big bulk of the crew at one of the designated gas stops along the route.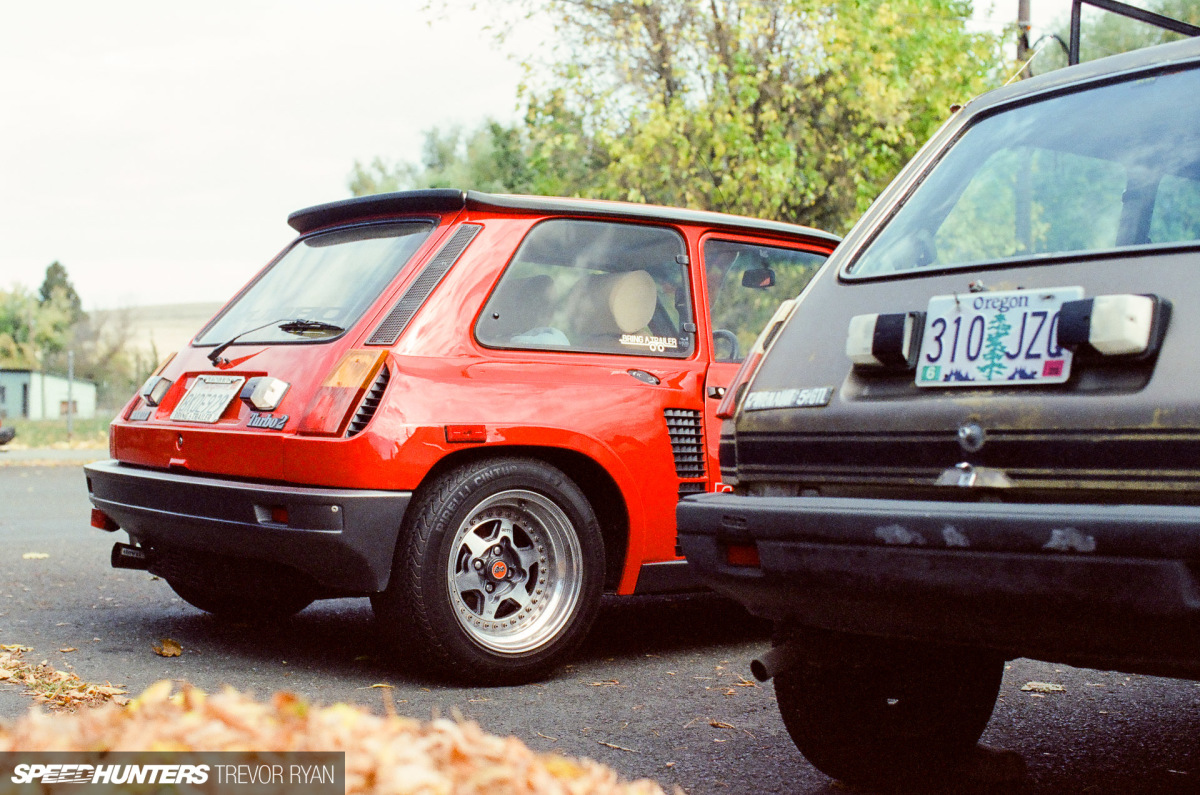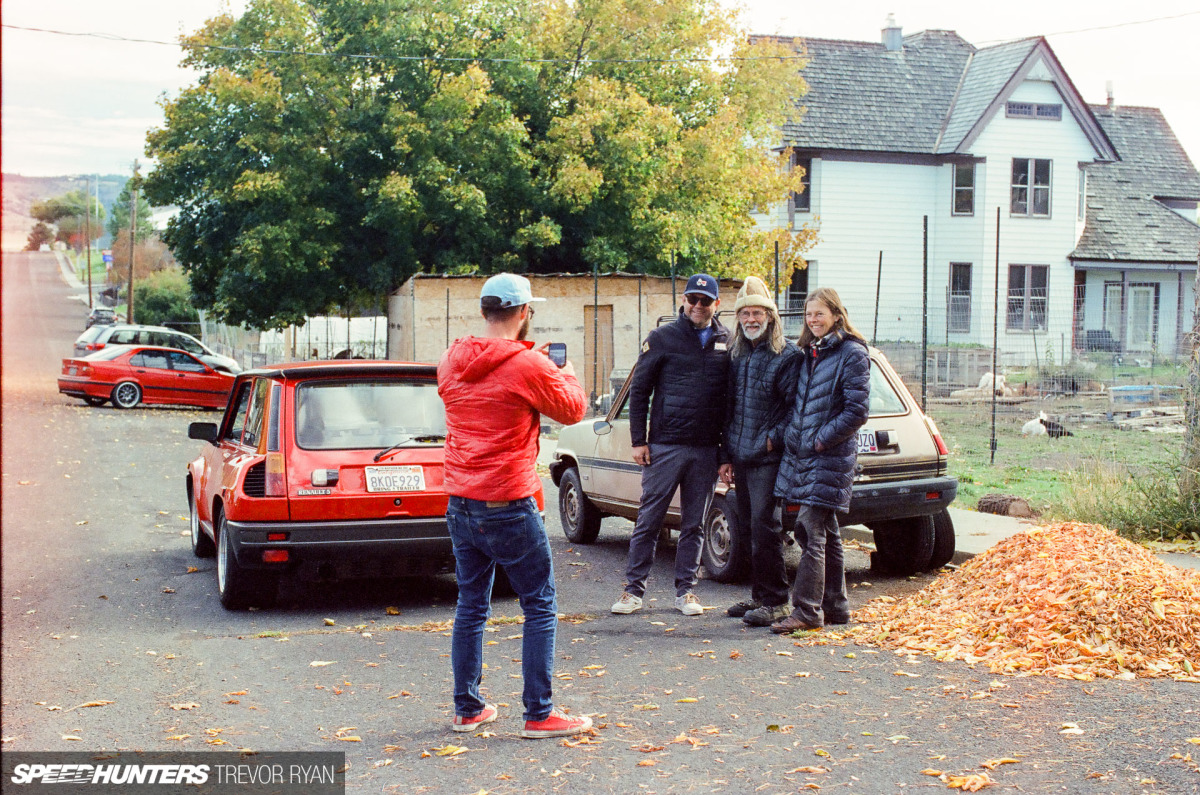 We topped off our tanks and (and bellies) before heading out again, and also spent a few minutes to appreciate a local Renault 5 side-by-side with the R5 Turbo 2 running in our group.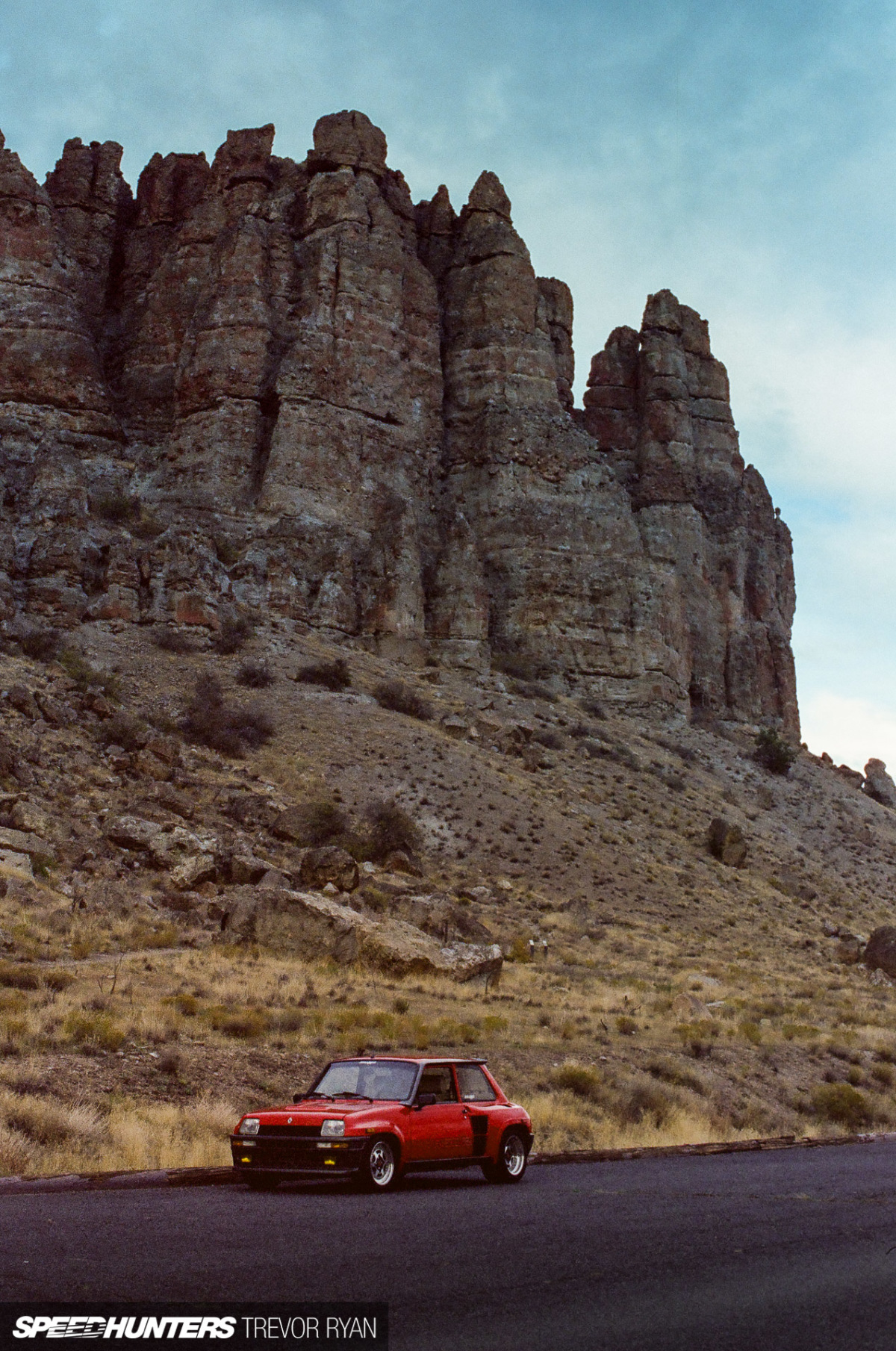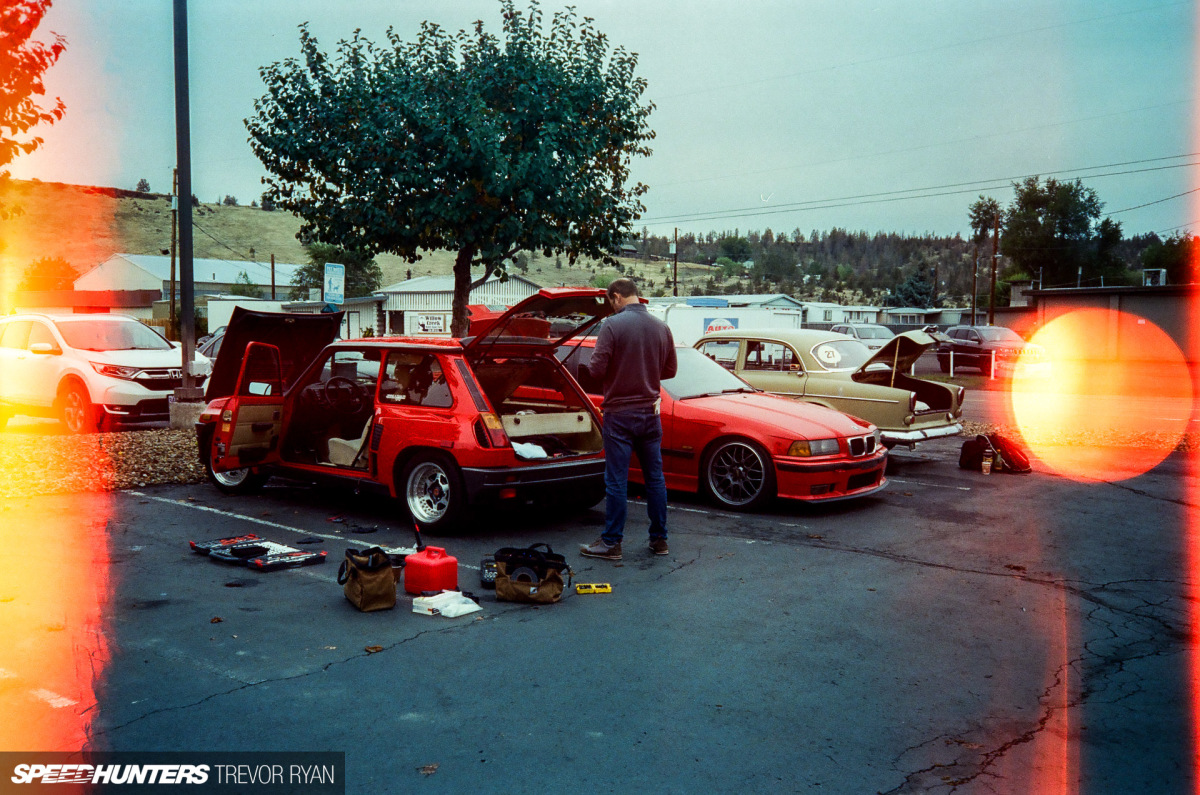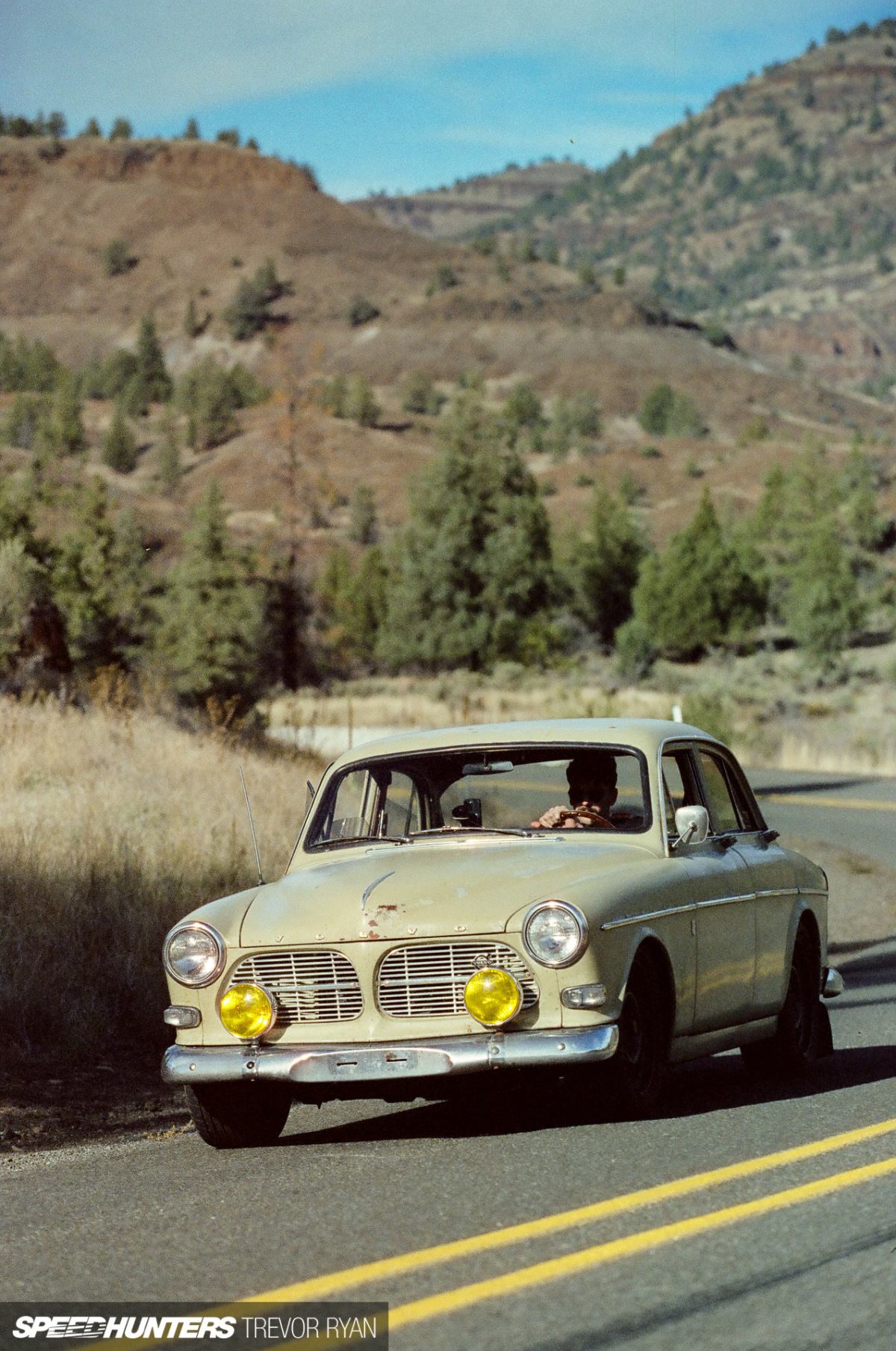 It wasn't always smooth sailing on the rally, but everyone had your back, no questions asked. Not all of the cars quite made it the distance, but thankfully we did get that Renault to start after spending some time trying to diagnose a no-start situation following a torrential downpour overnight.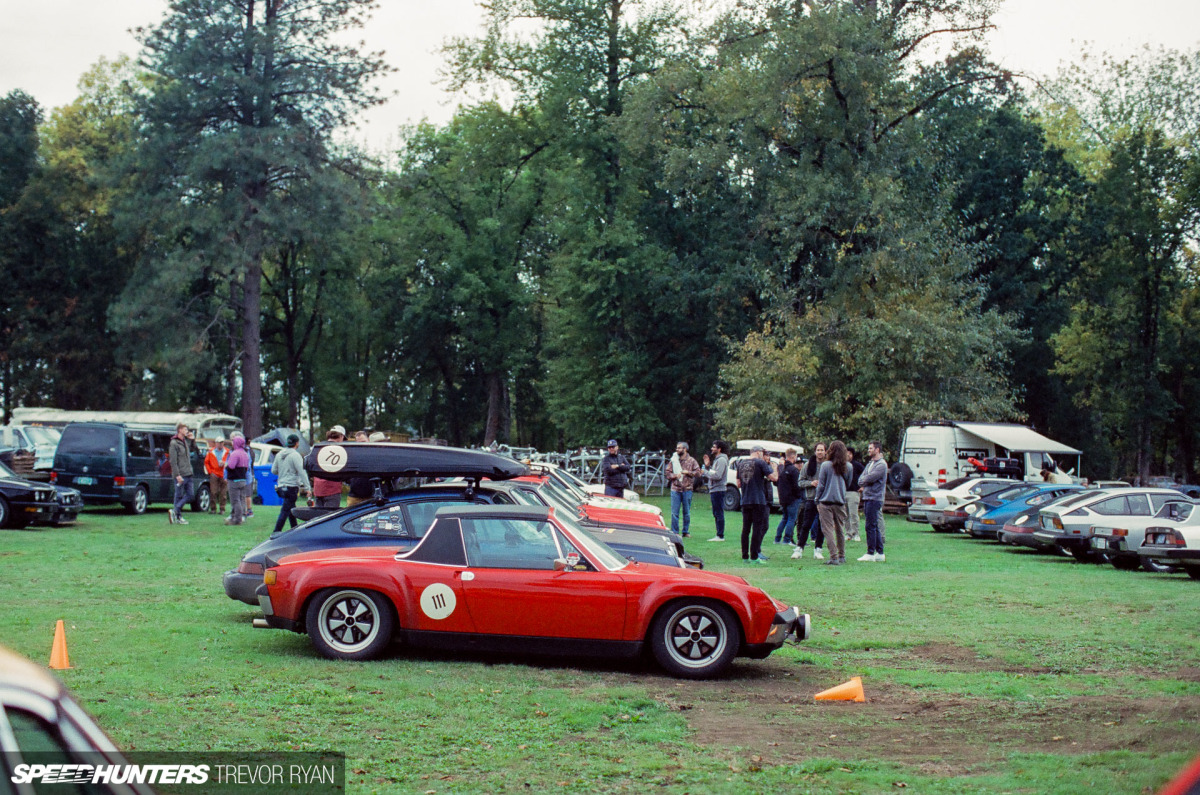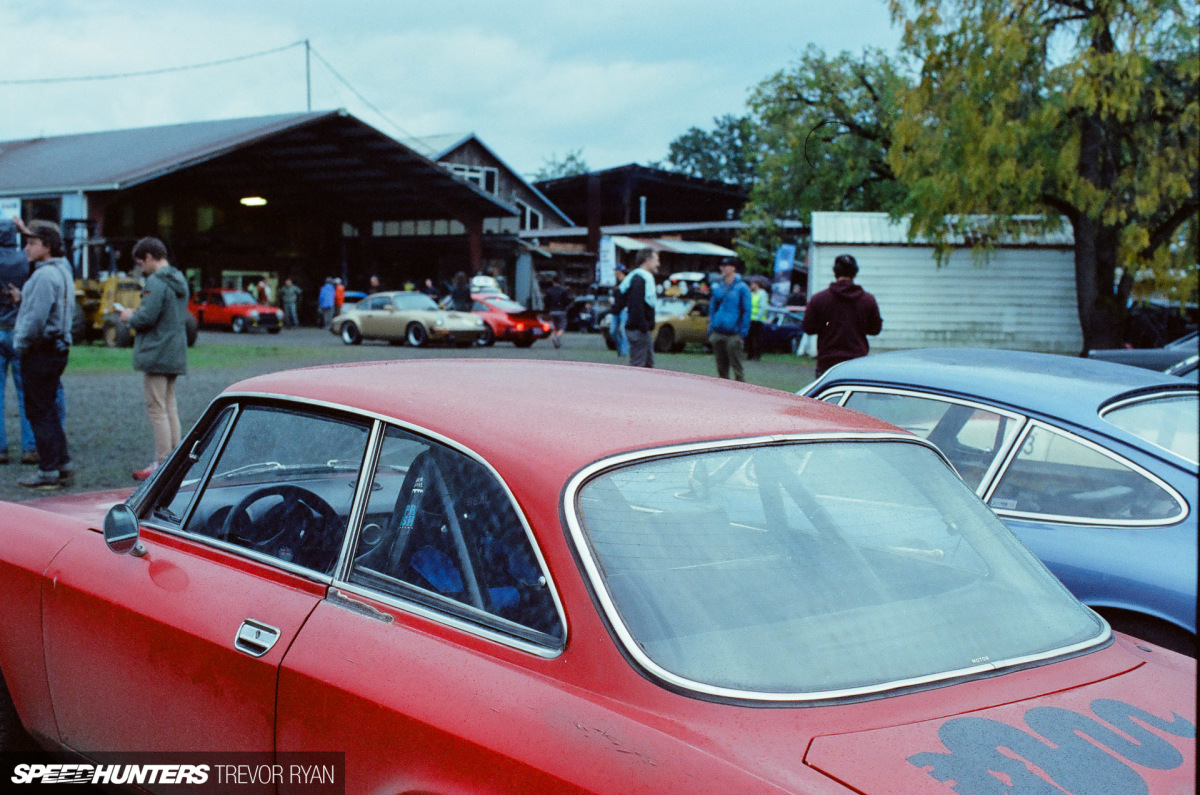 The final destination was at the coolest of venues, situated about 45 minutes south of Portland, Oregon. Rally attendees filled the lot of the defunct salvage yard, with some of the shells of parted-out cars hanging around the outskirts. I'm sure it pleased the car gods to have such a reunion in this place.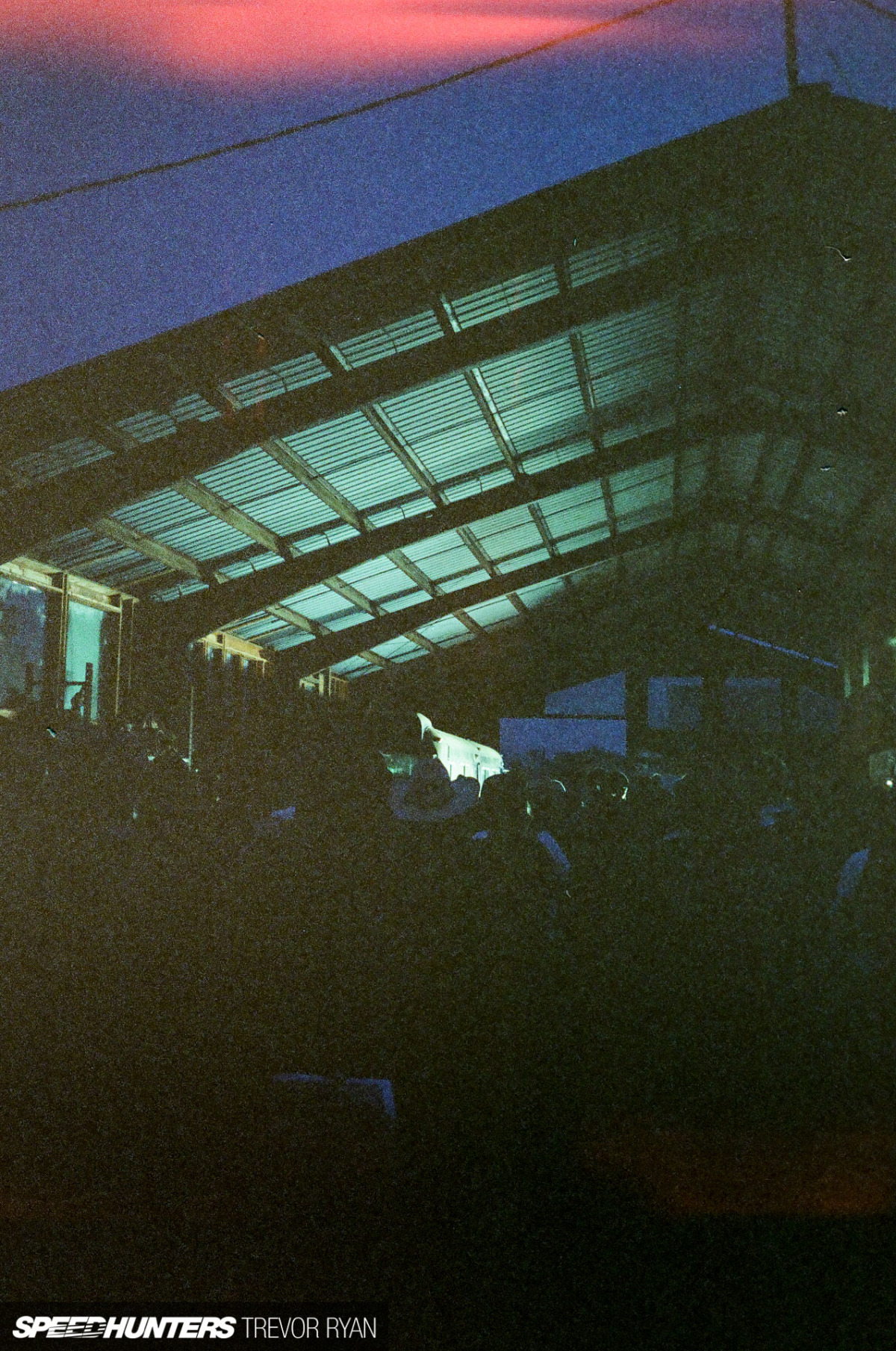 Here, we all watched the best automotive films of the year together from the comfort of our cars, drive-in style on a huge screen, before parting ways for the trip home.
Take The Car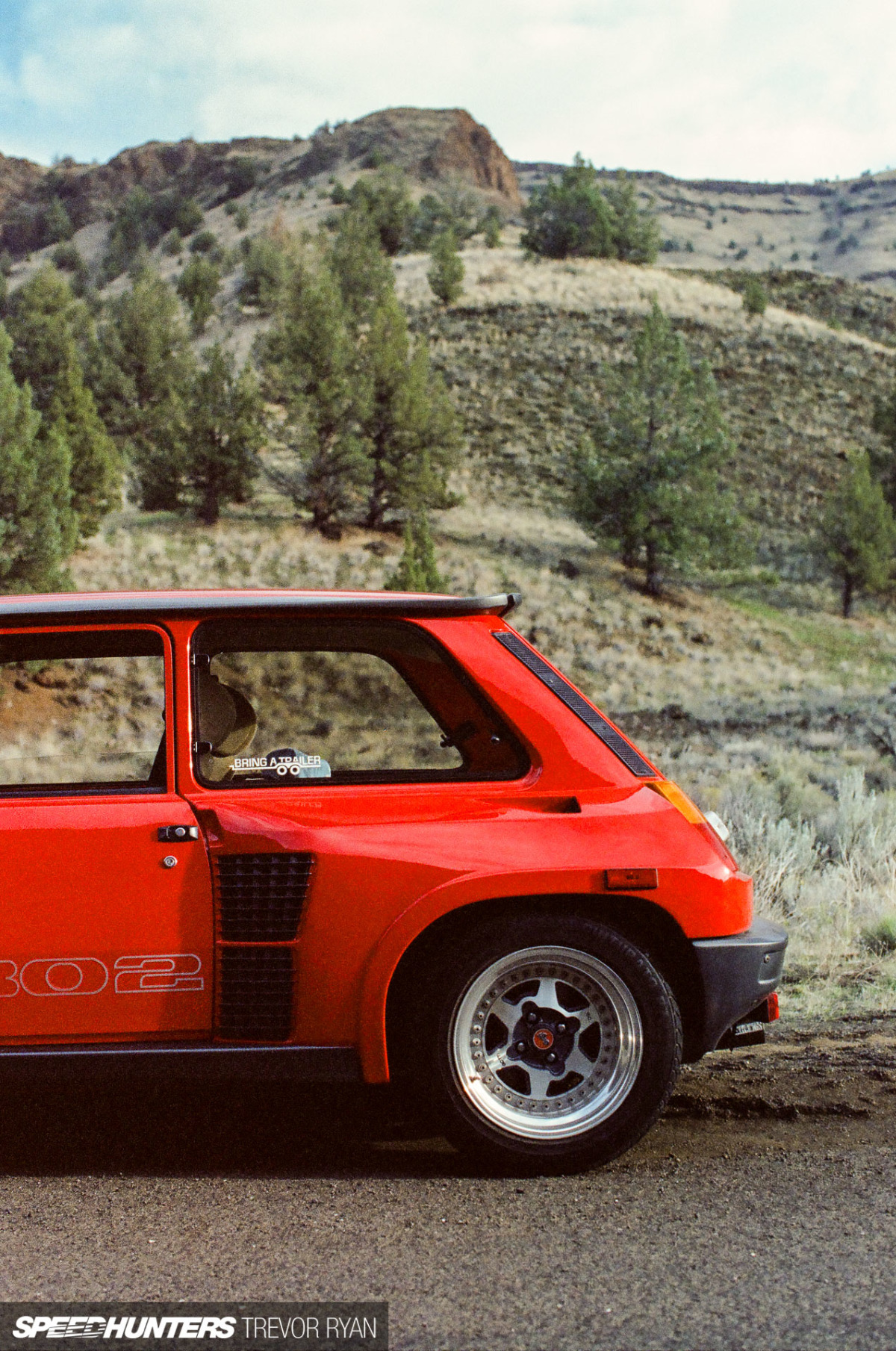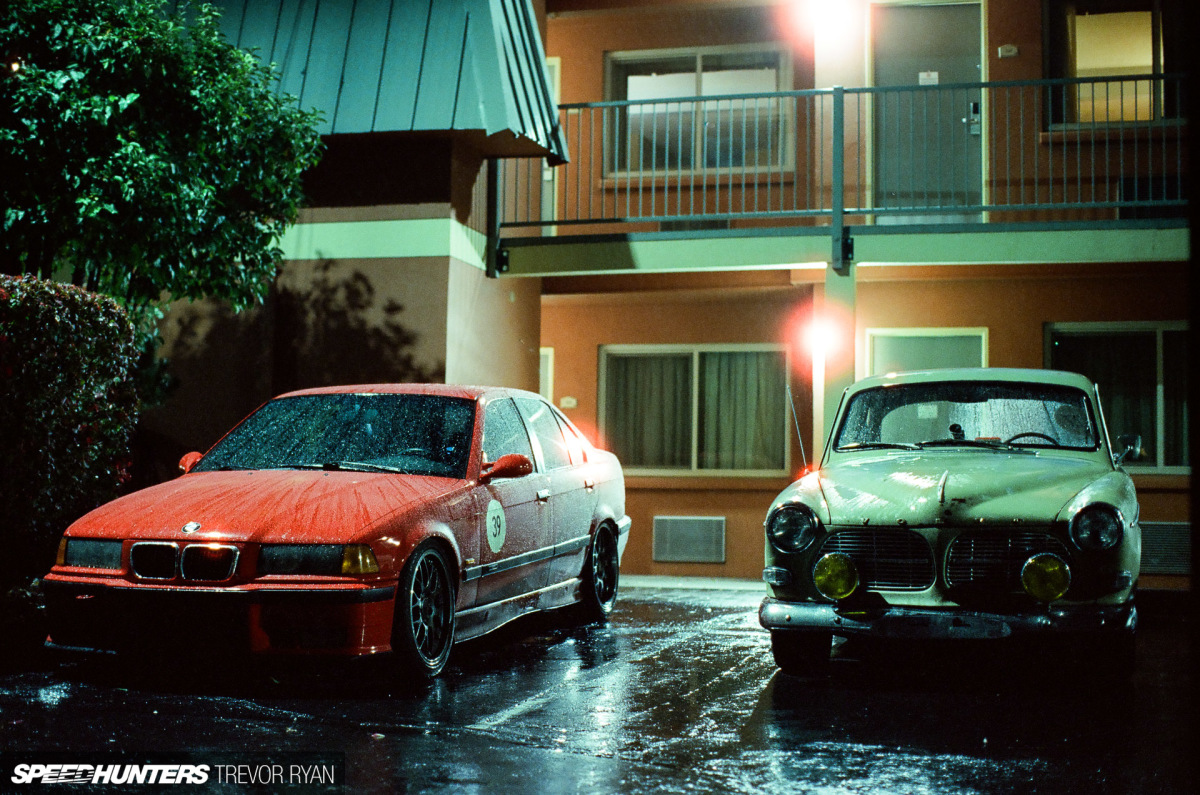 Cruising into the sunset to our hotels each night, you never really knew what you were going to get, only that it would be good enough. But it didn't matter anyway. All you needed was enough sleep to drive more the next day.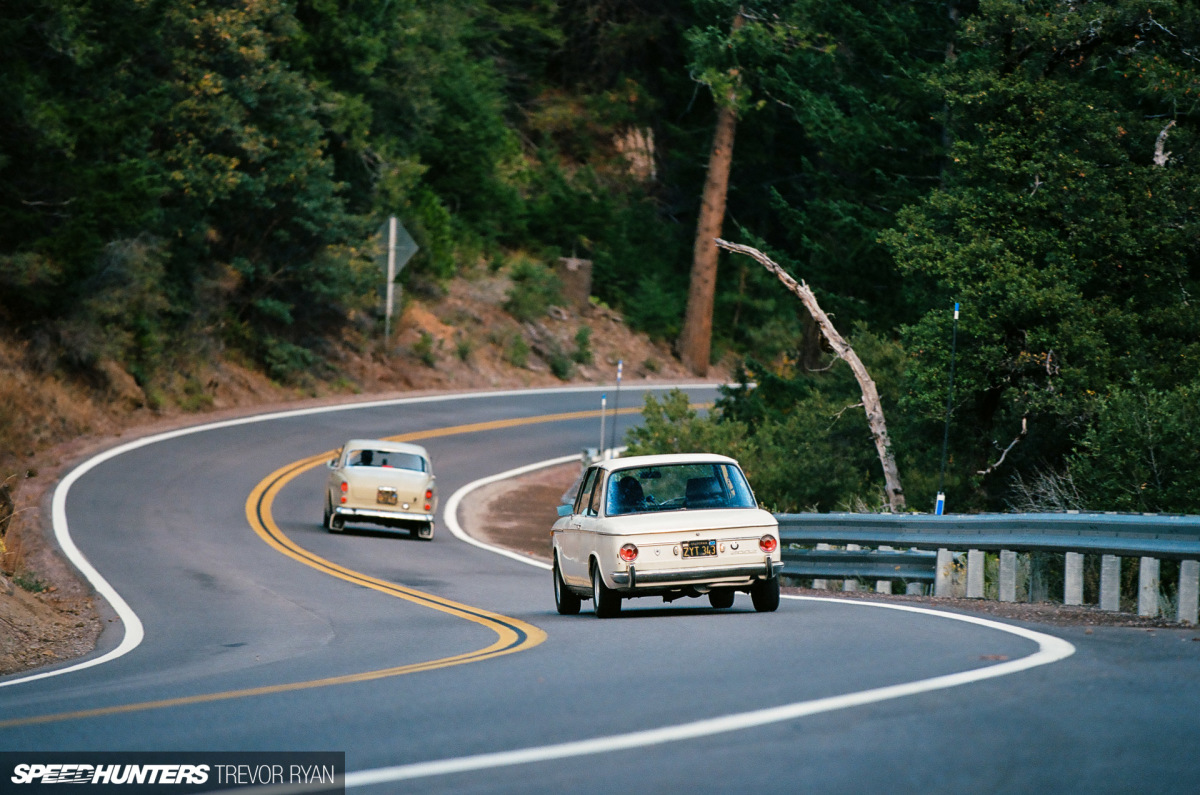 When it comes to what's needed, the Overcrest Rally reminded me of some great lessons. You don't need a nice hotel. You don't need gourmet meals. You don't need good paint. You don't need a lot of horsepower. And you don't need an expensive car. You just need the car you have, and good roads.
Whether that car is an old beater sitting in the street or some super low-mile collectible locked up in a garage, all you need to do to truly enjoy and experience the car is to take it out and drive it.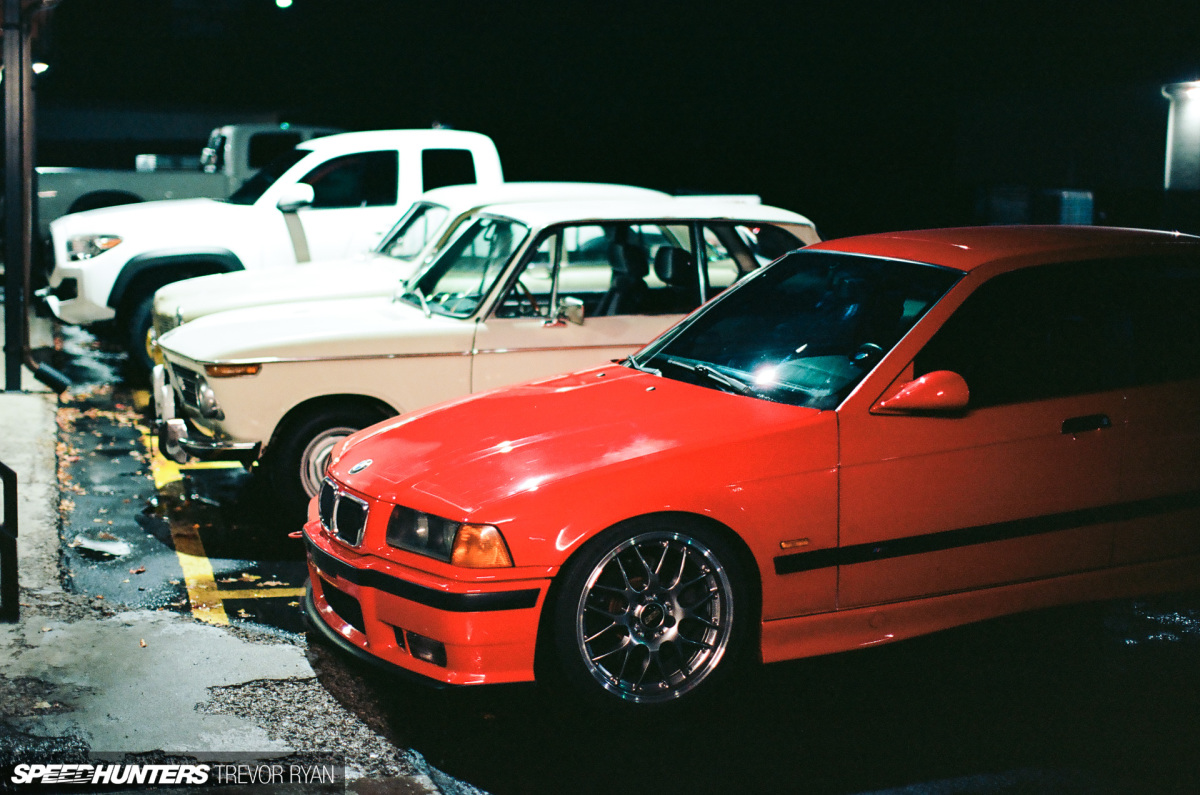 Being a bit of a frustrating year as far as driving my E36 goes, Overcrest was the perfect way to cap off 2023 with the car. With a fantastically curated selection of all the best roads at my disposal, I was reminded over and over again why I love the E36. Why I love my E36. The way it drives now — the culmination of all of the little modifications and hours of tinkering over the years — isn't perfect, but worlds away from where the car was when I picked it up. And, for once, I'm excited to tear into the car again based on my revelations from the trip. I need seats with more aggressive bolsters, a brake fluid flush at a minimum, and bigger sway bars.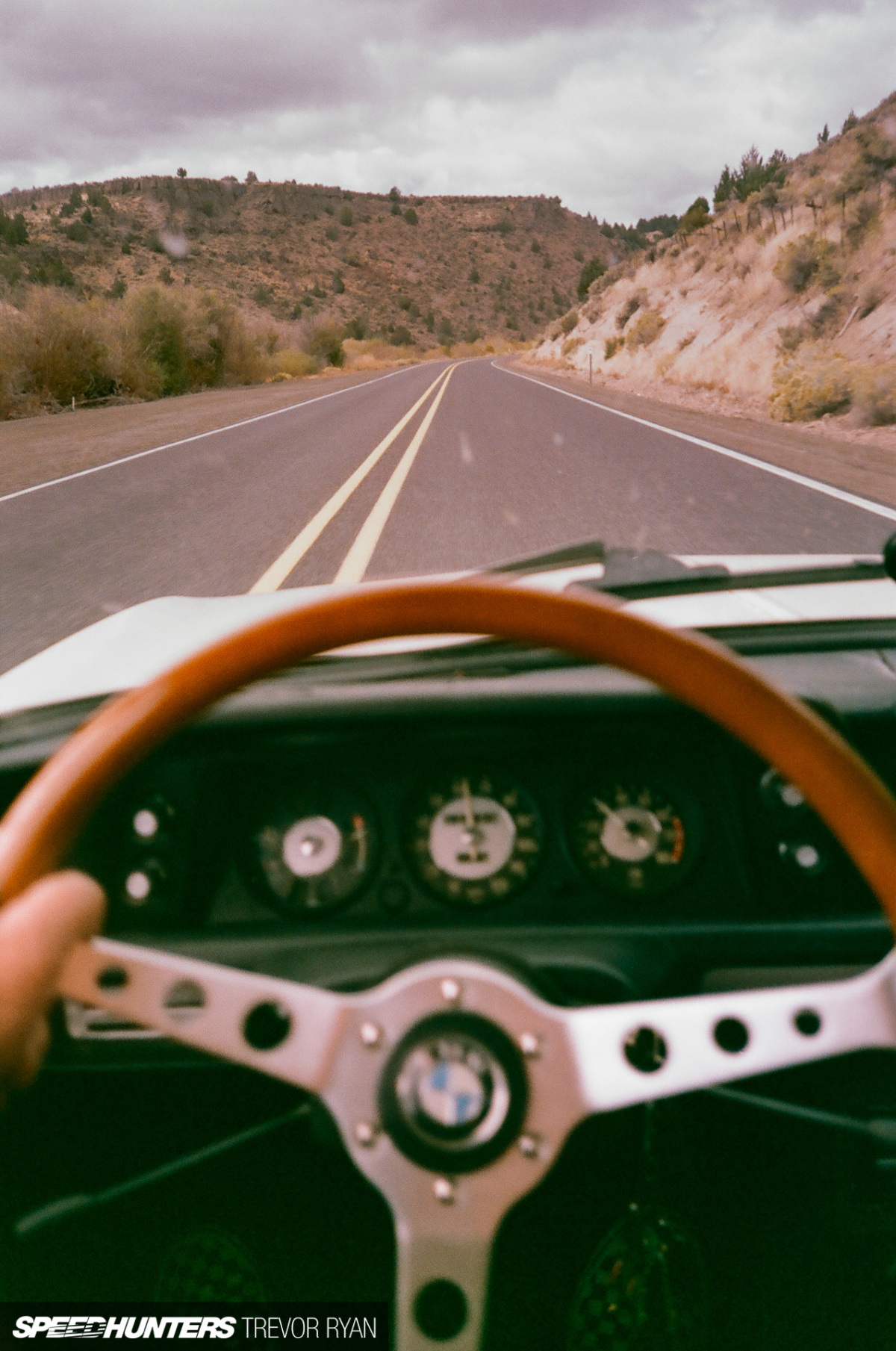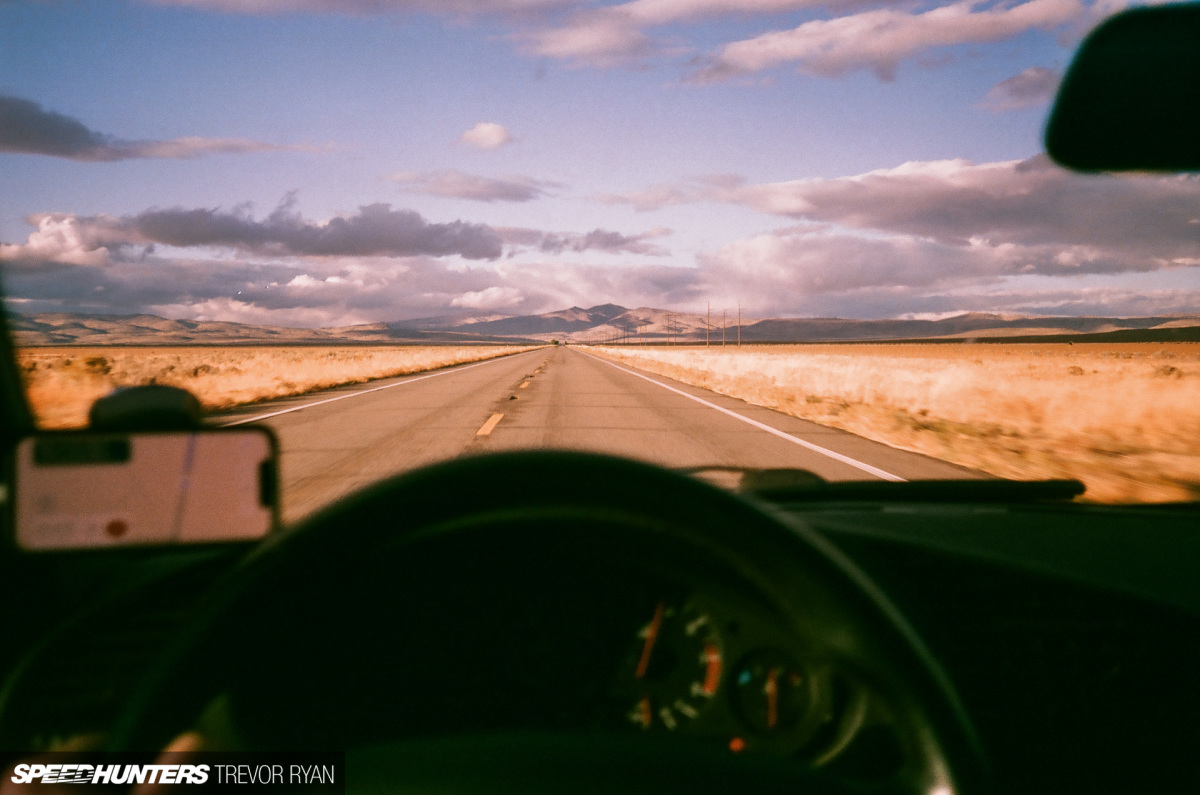 And this is why you do it. This is why you work the tireless hours on your car. This is why you make terrible financial decisions involving said car, or cars. This is why you drive. This is why you Take The Car — for those experiences in the moment, unique to you alone and entirely unforgettable, but at the same time entirely repeatable.
Which is why I'll be making every effort to join in again for one of the two rallies that Overcrest is hosting next year.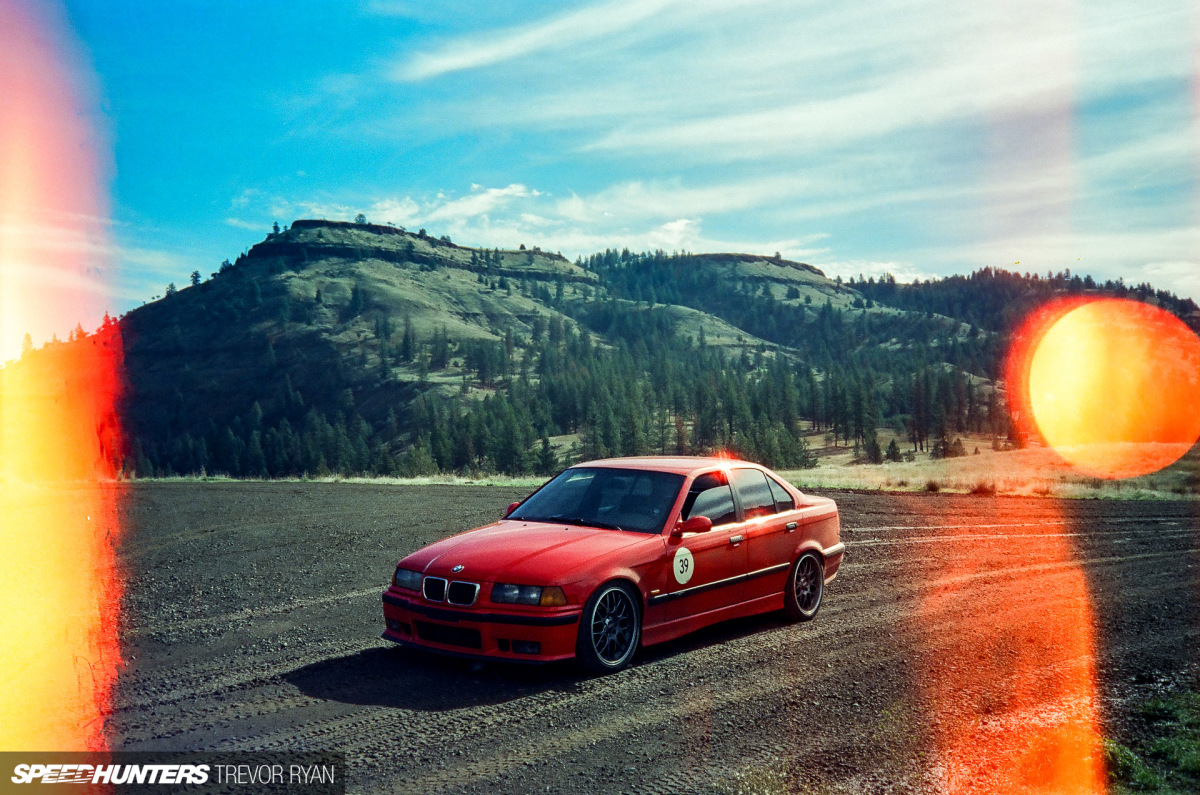 So, thank you Overcrest. For the new friends I made, and the old ones I reconnected with. For helping me to love this car again, and reminding me what I really needed: a nice, long drive on some of the best roads in the country.
Thank you for all of this, and so much more. I hope you know what it means to us.
Trevor Ryan
Instagram: analogtrevor
tyrphoto.com