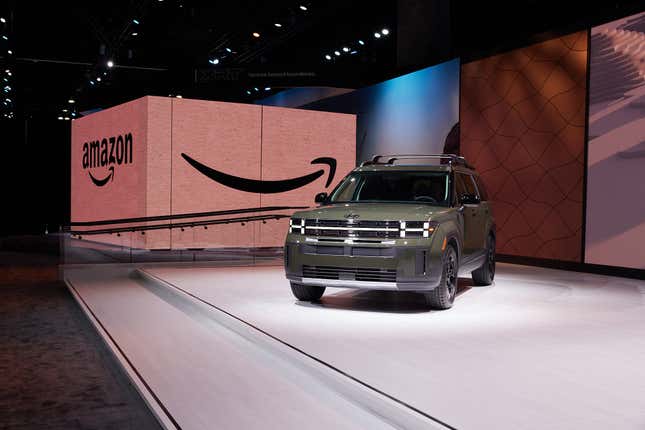 Hyundai announced Thursday that it will be the first brand to sell cars on Amazon starting in 2024. This somewhat dystopian announcement is intended to bring ease to the car buying process, and will allow purchasers the option to receive delivery of their new car directly to their home, or pick it up from their local dealership.
2023 Range Rover Sport | Jalopnik Reviews
This doesn't seem like a direct-to-consumer purchase process, though, as the press release states that auto dealers will be able to sell vehicles in Amazon's U.S. store. It will be interesting to see how dealers react to this new buying option, but given that dealers are the ones listing the cars on the platform, it should keep everyone happy.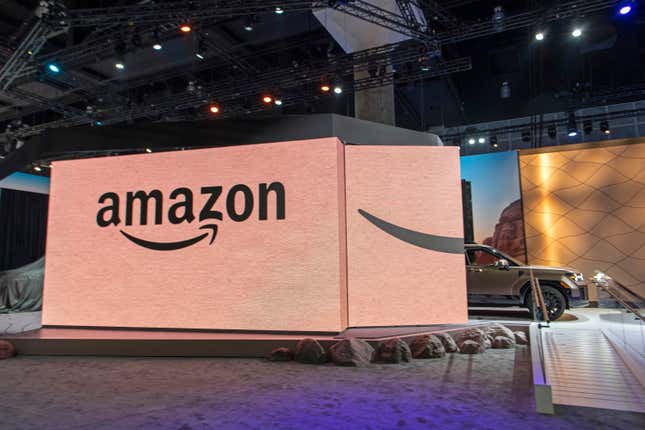 Other online car shopping experiences like Carvana have had some rocky times, but Hyundai's decision to hitch its proverbial wagon to the Amazon train seems like a solid way to avoid the drama. That being said, the benefits to buying a car on Amazon don't seem immediately clear. Aside from opening a wider search radius and a serious amount of points for Prime members, what are the big benefits to buying a new car from Amazon?
Spend some time on the Hyundai USA website and there is already a native shopping tool that allows you to view brand inventory up-to a 250-mile radius, and it allows you to search using filters for trims, colors, and packages, but it often forces you to contact the dealership for more details and purchase info. If this Amazon partnership cuts out all dealership and salesperson interaction, that may be a winning formula for folks tired of dealership pressures.
Aside from integrating the car buying process with Amazon's omnipotent platform, Hyundai will also begin integrating Amazon's Alexa personal assistant into its vehicles in 2025. Does this open the possibility to buy a new Hyundai using Amazon Alexa in your current Hyundai? Time will tell.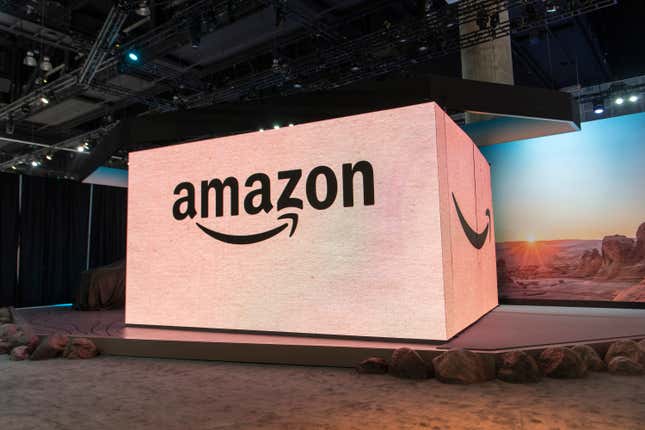 Hyundai will also be transitioning to integrate Amazon's AWS or Amazon Web Services as its preferred Cloud provider, which is cited to optimize production and minimize costs, security and disaster recovery for resiliency, and connected vehicle development to bring new features to drivers around the globe. Translated into colloquial English, Hyundai will use this Amazon service to help streamline development and production processes and hopefully contribute to significant future innovation for the company.