Imp, (noun), a mischievous child or little devil.
That word description is hardly something a standard Hillman Imp could embody, but James Williams' 1976 Imp – seen here on the Lancaster Pride of Ownership stand at the recent NEC Classic Motor Show – well and truly lives up to its name.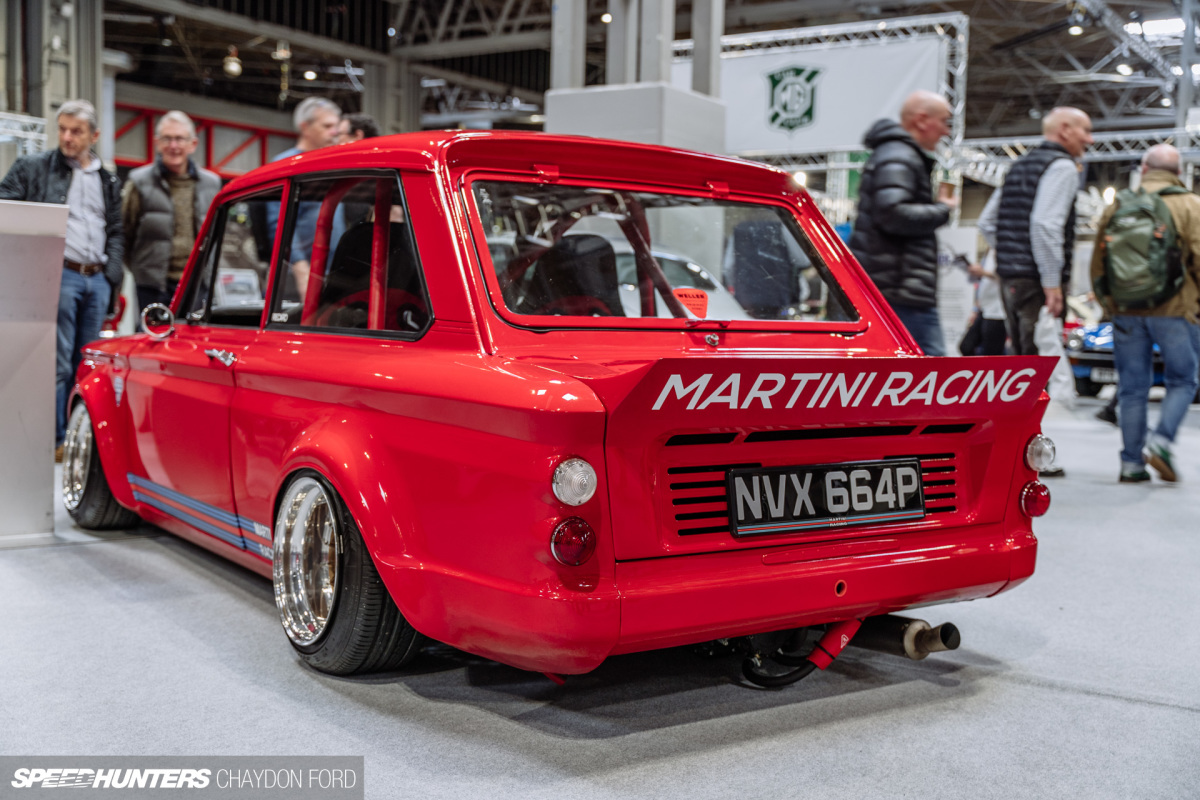 When you think of compact classic British cars from the 1960s and '70s, the Mini is likely the first and, for some, only guess. The Suez fuel crisis in the late-1950s spurred other manufacturers to provide practical city cars for the masses, and Hillman came up with the Imp.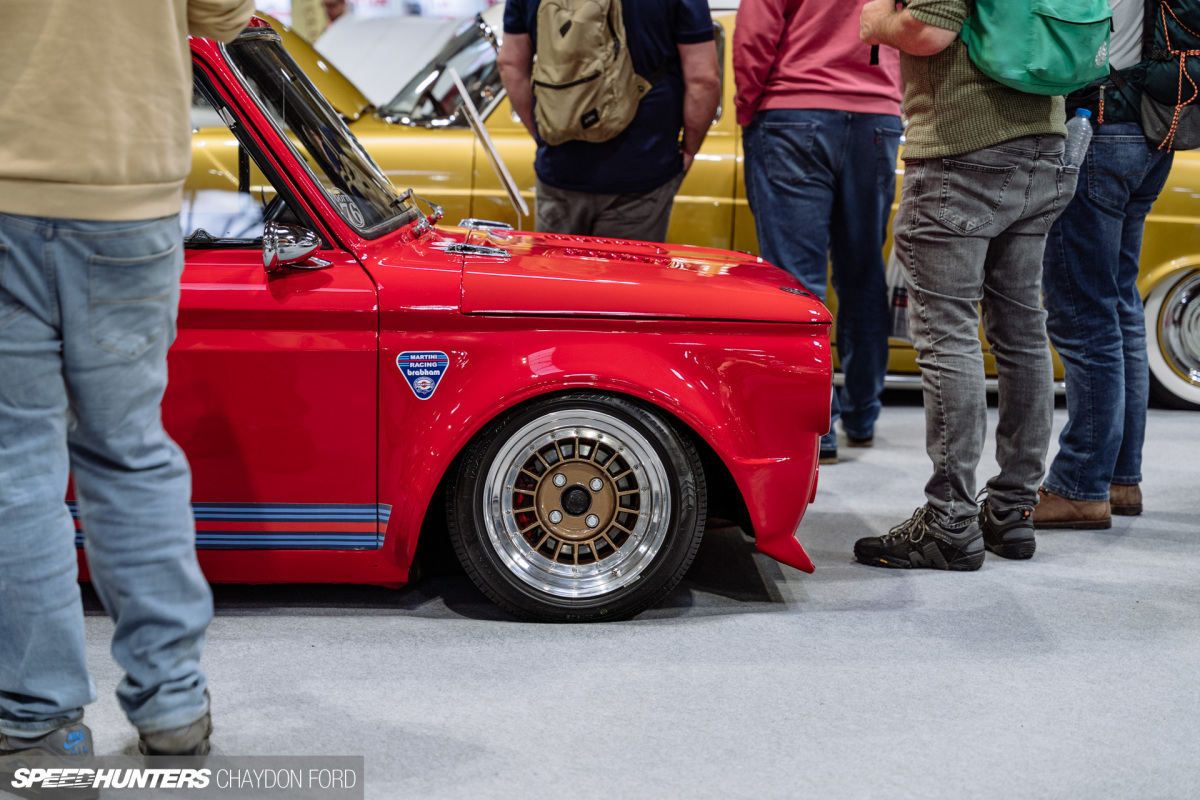 Hillman's entry into the foray was notable for a few firsts. This was Britain's first mass-produced car with the engine in the back, as well as the first with an aluminium block and cylinder head. Interestingly, an Imp even held a Cannonball record for a period of time: New York to Los Angeles in 48 hours, averaging 63mph. This has ultimately been surpassed a number of times, with the current record set at 25 hours and 39 minutes, with an 110mph average speed.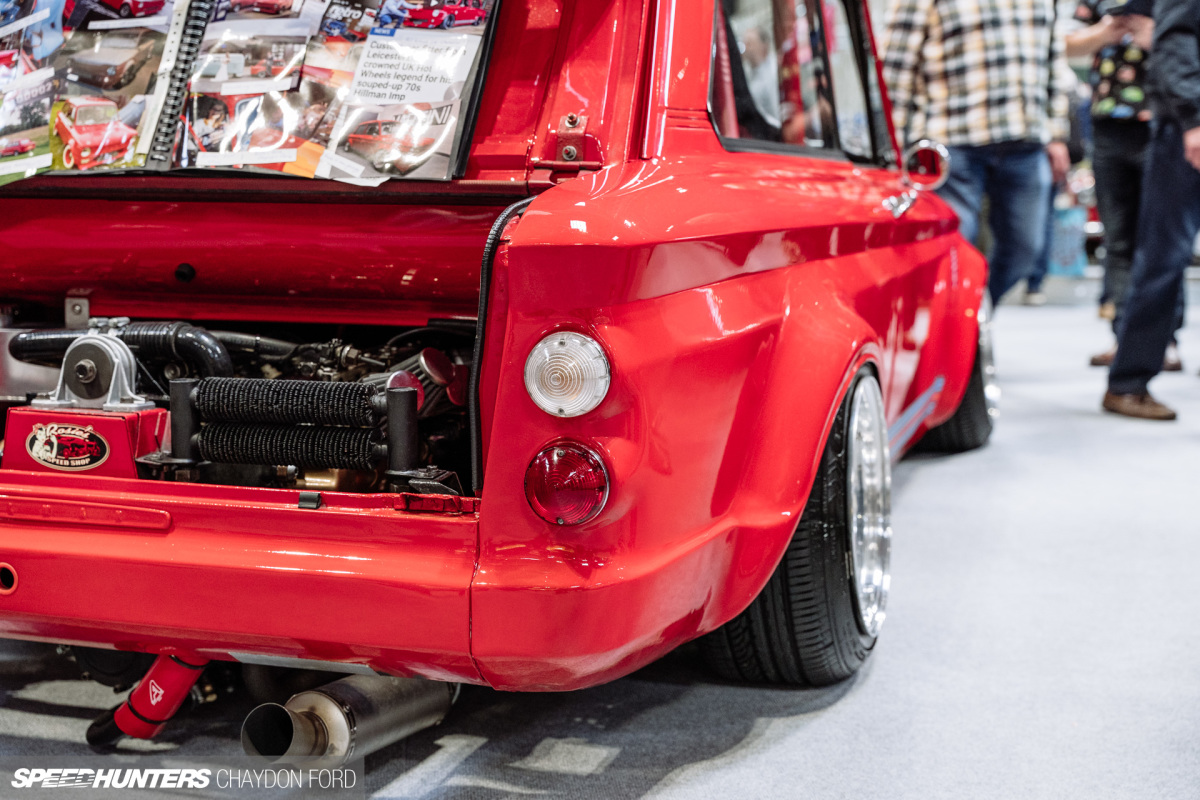 Through three revisions, nearly half a million Imps were sold in the 13 years it was on the market. Sadly though, corrosion protection was not one of the car's key selling points and, as a result, less than 1,000 Imps remain registered in the UK today.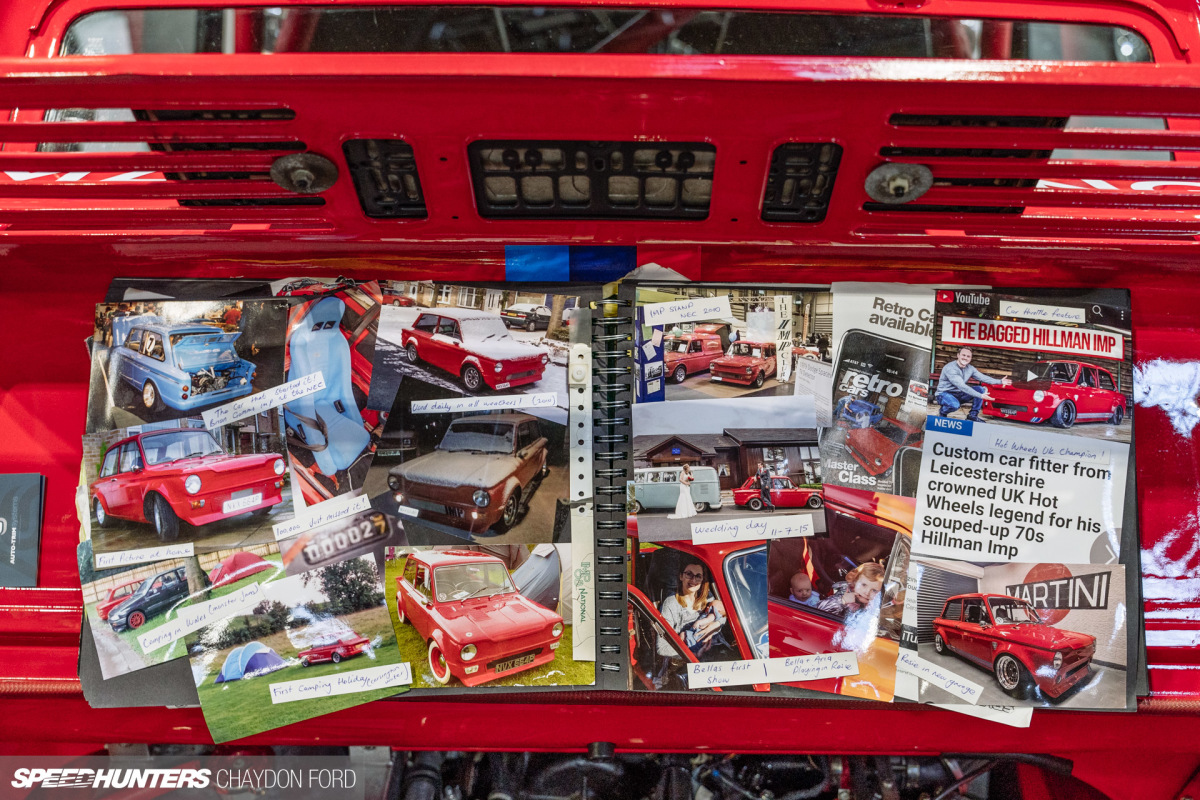 One of those 1,000 has been in James' ownership for over 16 years – his first car no less. Serving as a daily driver, the Imp has seen a wedding, two children and numerous other life changes. The car itself has evolved in equal measure, with some of the more recent changes being the most radical.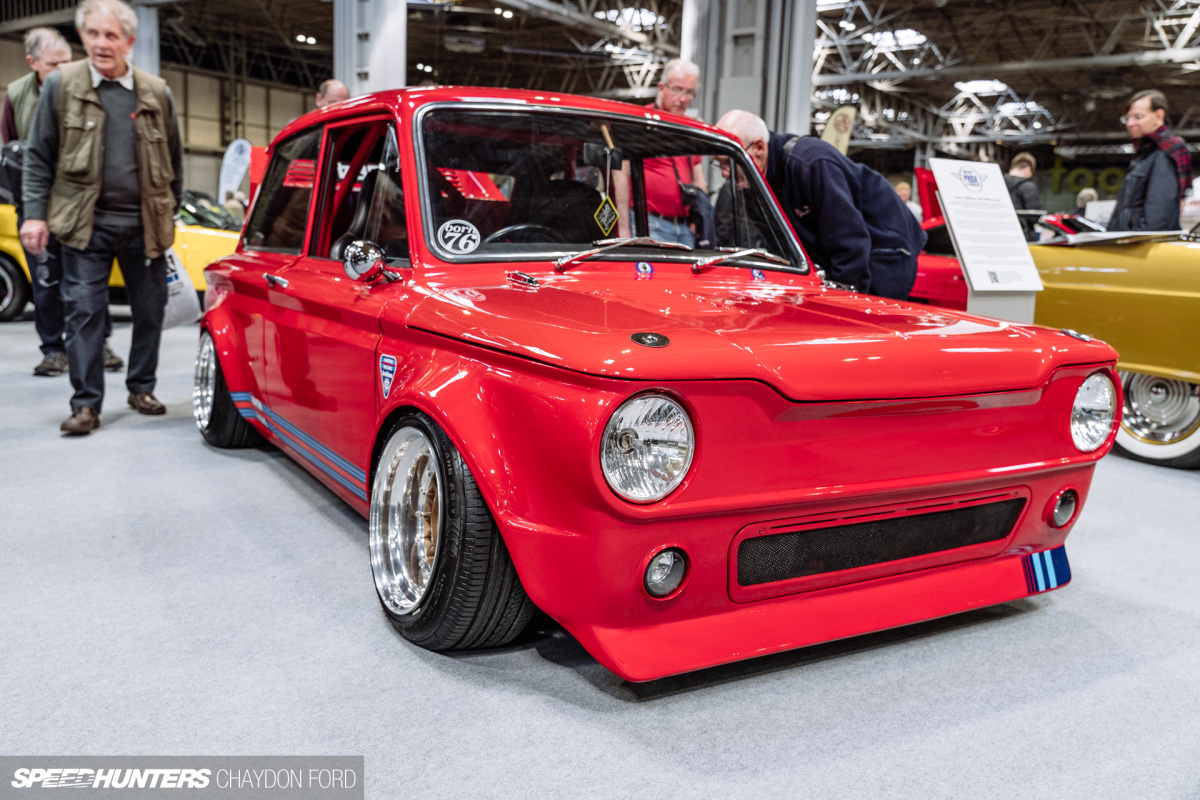 There are few colour schemes as revered as the red, blue and white of the Martini livery. It pretty much works on any car, and screams 'motorsport'.
James' Imp has been built to perform and look good. An Air Lift Performance V2 air suspension system allows the Hillman to tuck its custom-widened 100+ wheels with Force Racing lips under its guards.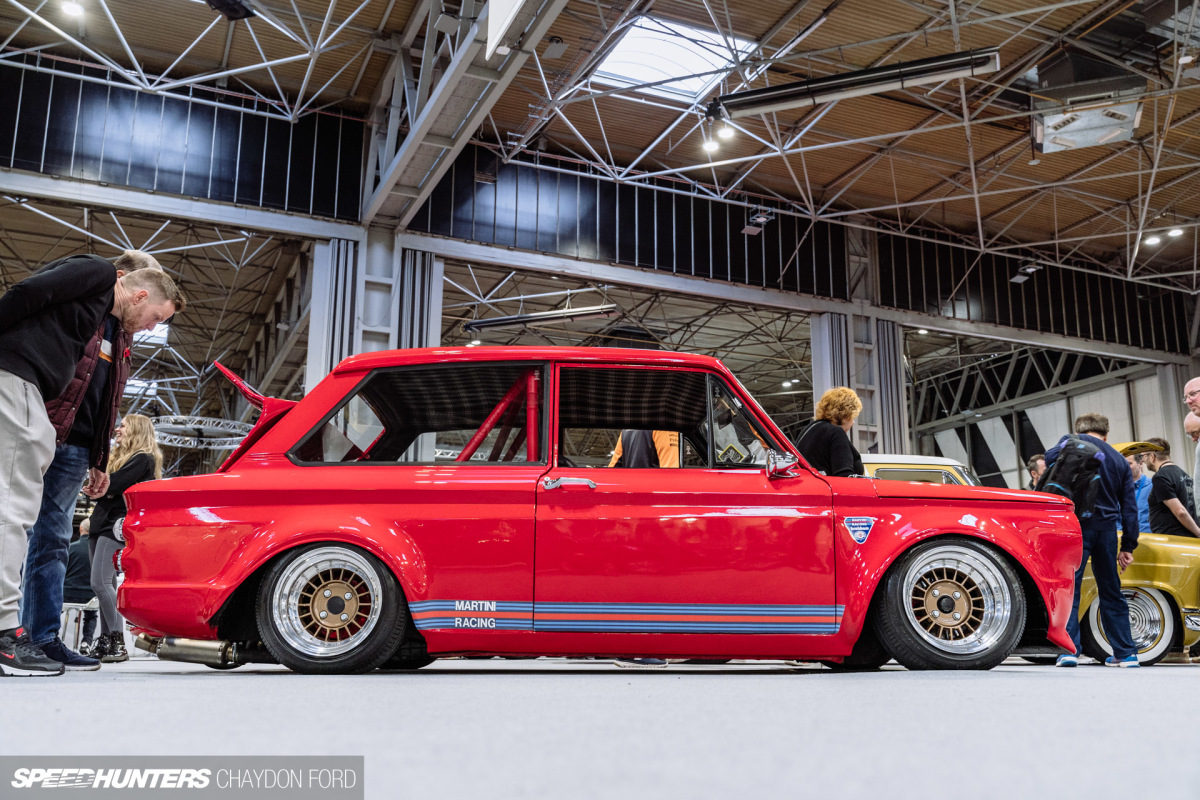 A custom front spoiler and rear ducktail bookend the Imp's side profile.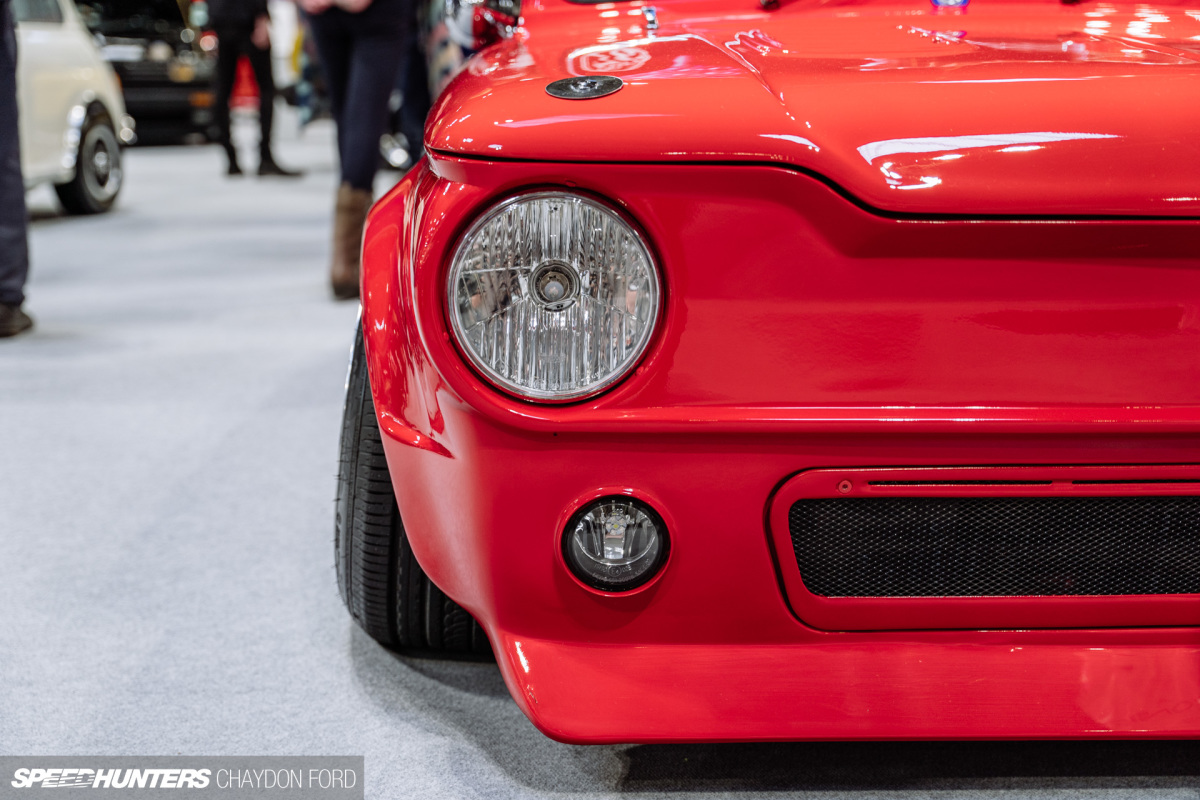 Elsewhere, modifications are far more subtly integrated. The sidelights are from a Range Rover Sport and the bonnet vents are Ford Sierra RS Cosworth items.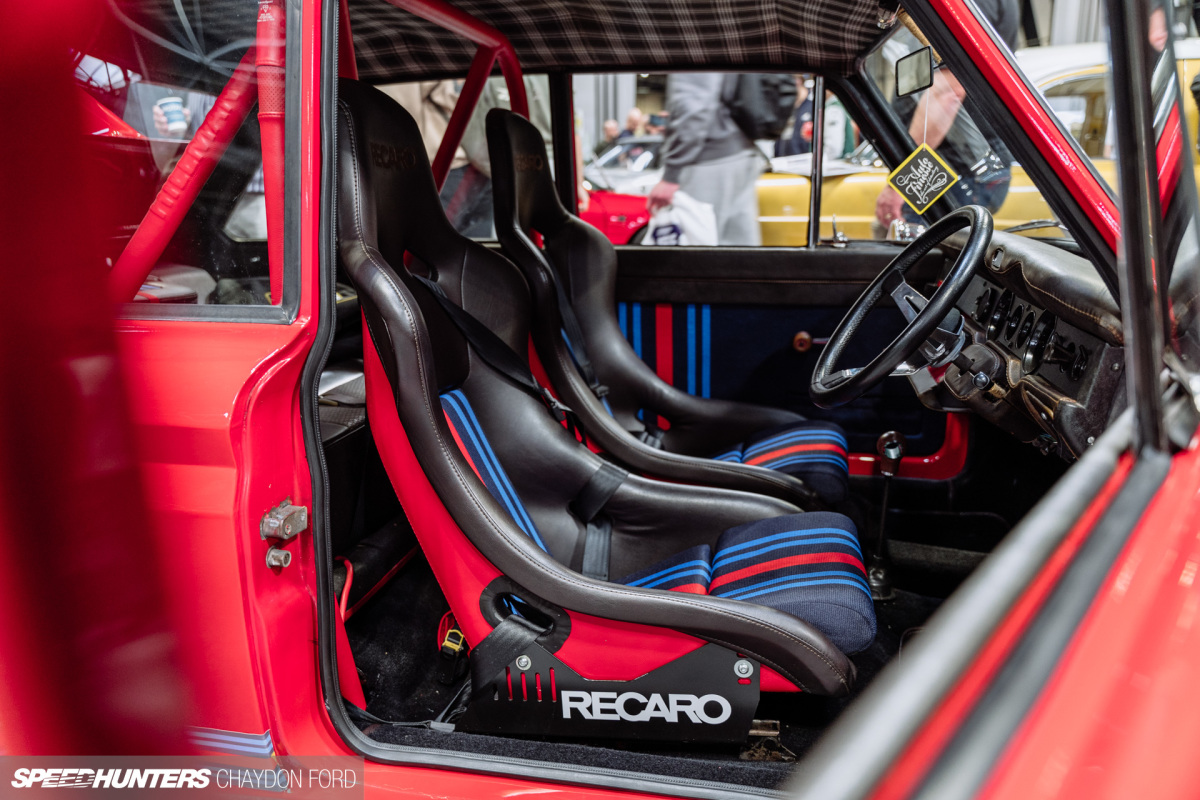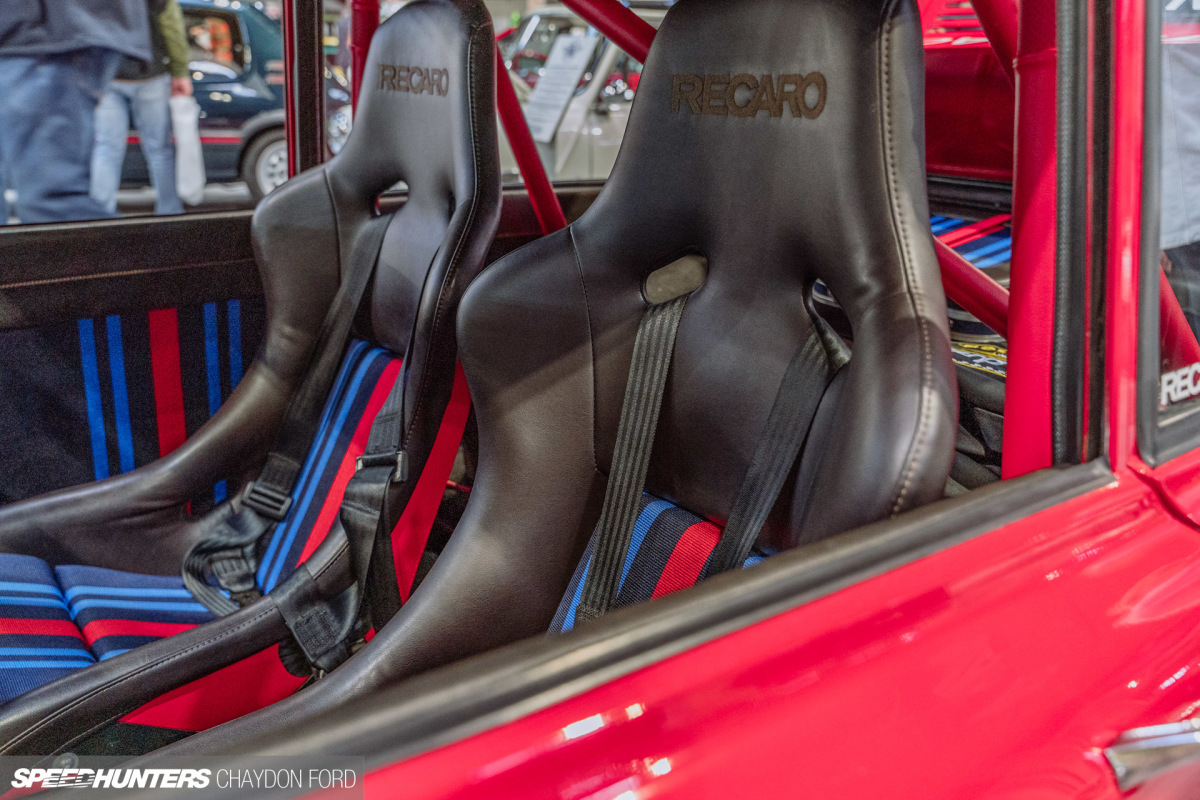 James is an automotive upholsterer by trade, and the Imp serves as a rolling portfolio of his craft. The Martini theme continues with re-trimmed Recaro Pole Position bucket seats, door cards and a leather-wrapped roll cage.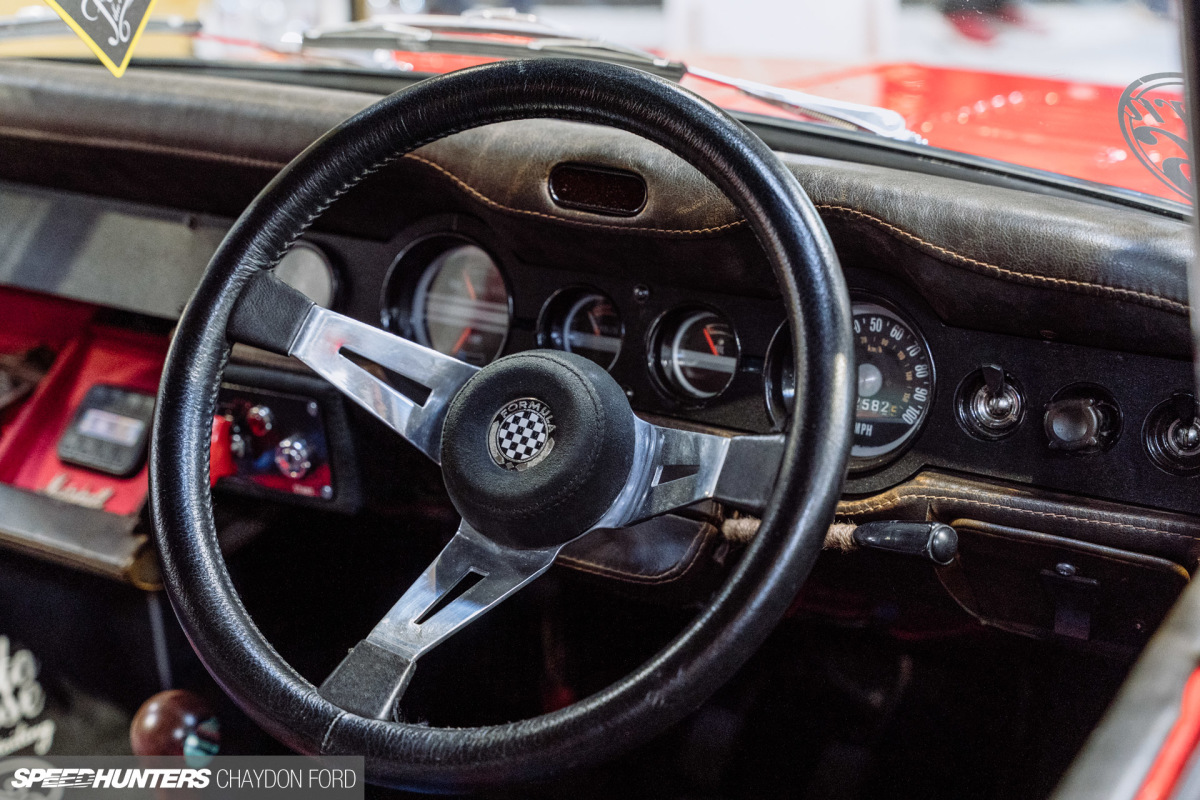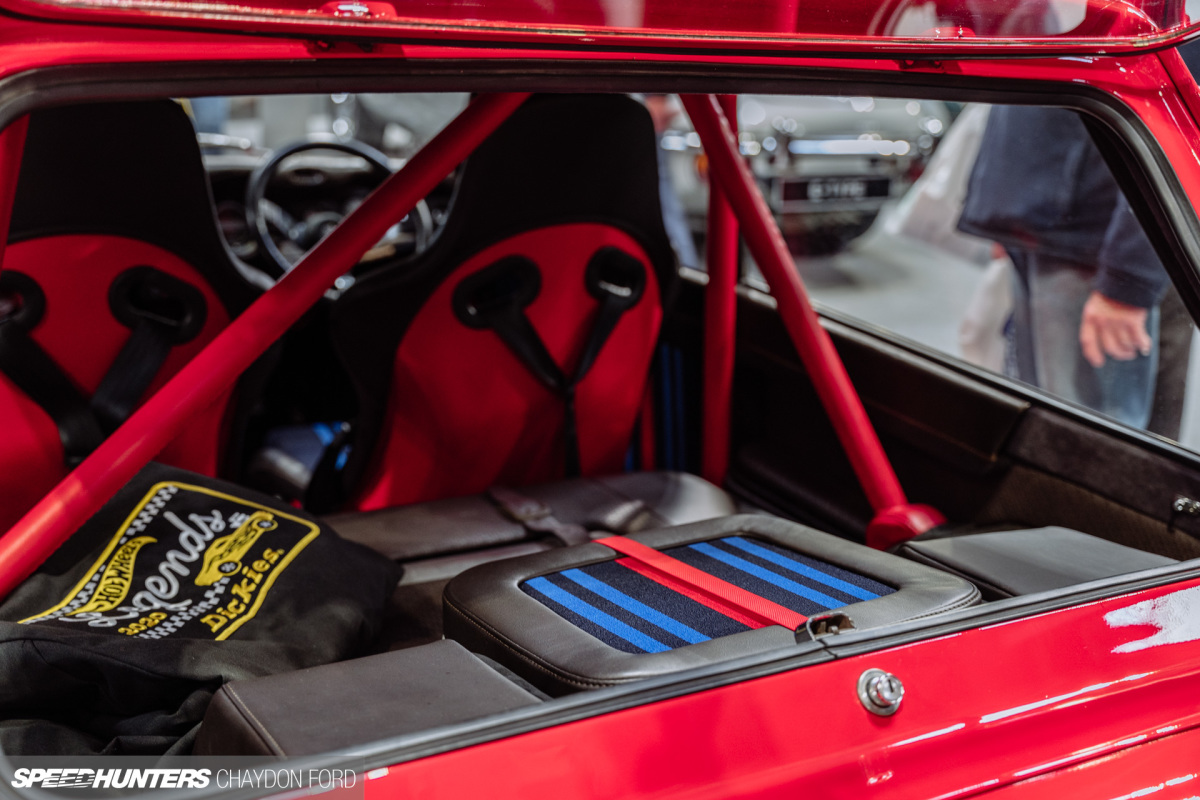 The rear seat delete hides the air suspension air tank and is home to a bespoke travel case.
The custom gear knob and window crank handles from Built By Basil further add to the Martini theme.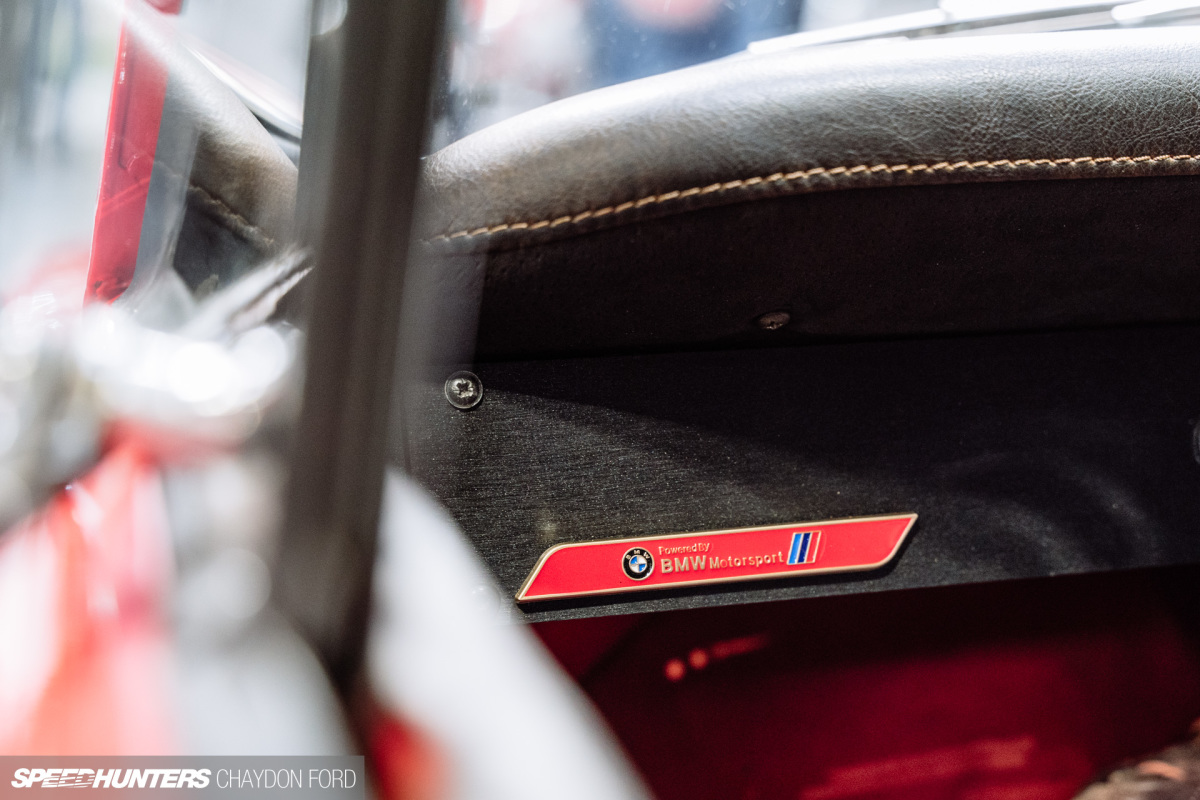 A subtle hint in the badge on the dash suggests all is not as it seems under the engine cover out back.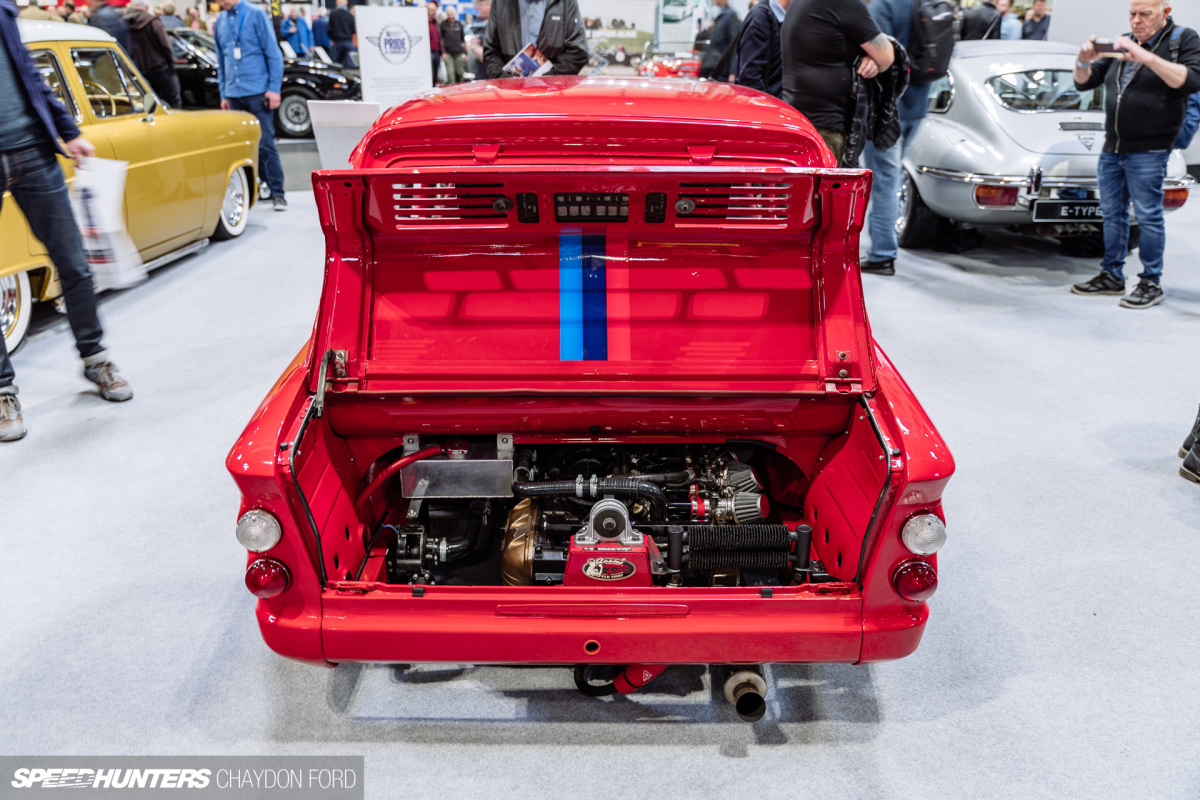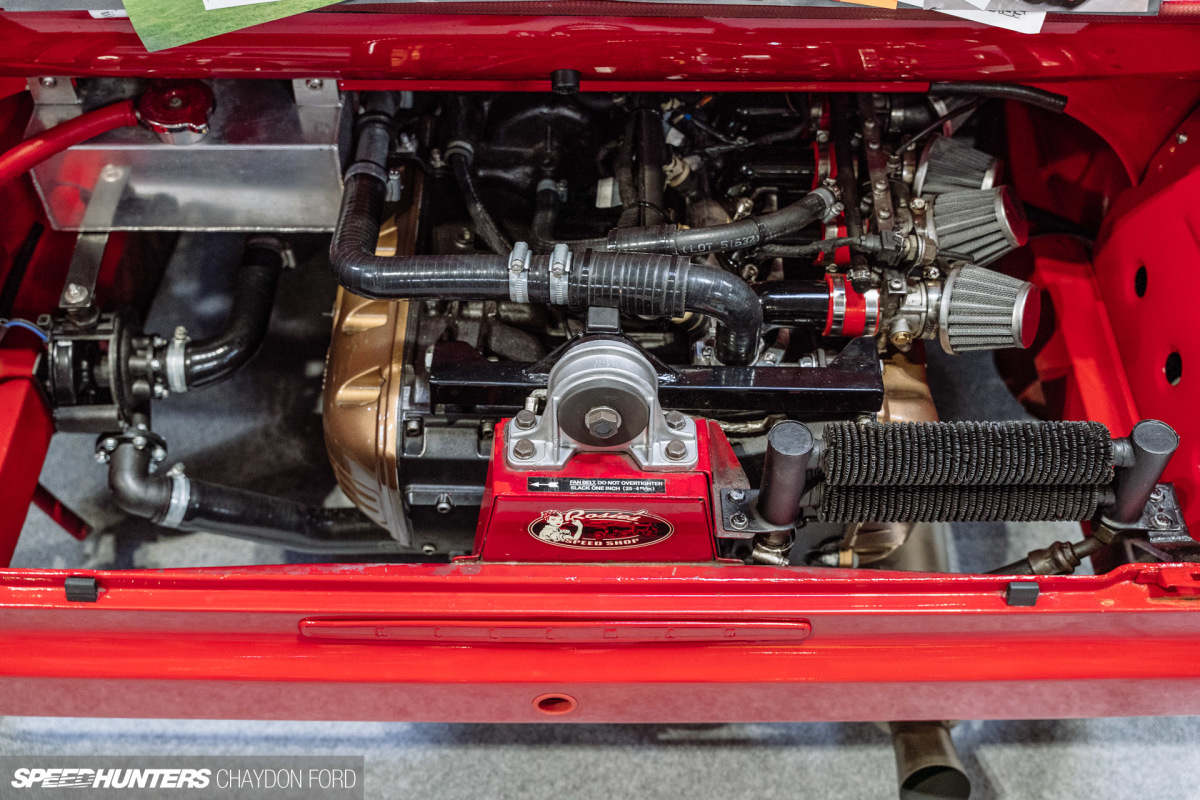 In place of the original canted-over inline four now sits a BMW K1200RS motorcycle engine, mated to the Imp's original gearbox via a custom kit. Thirty-seven horsepower has now become 130, for four times the fun. One-hundred-and-thirty horsepower might not sound like a lot, but to put it in perspective, James' Imp now has a power-to-weight ratio of 180hp/tonne, which is the same as an R34 Nissan Skyline GT-R.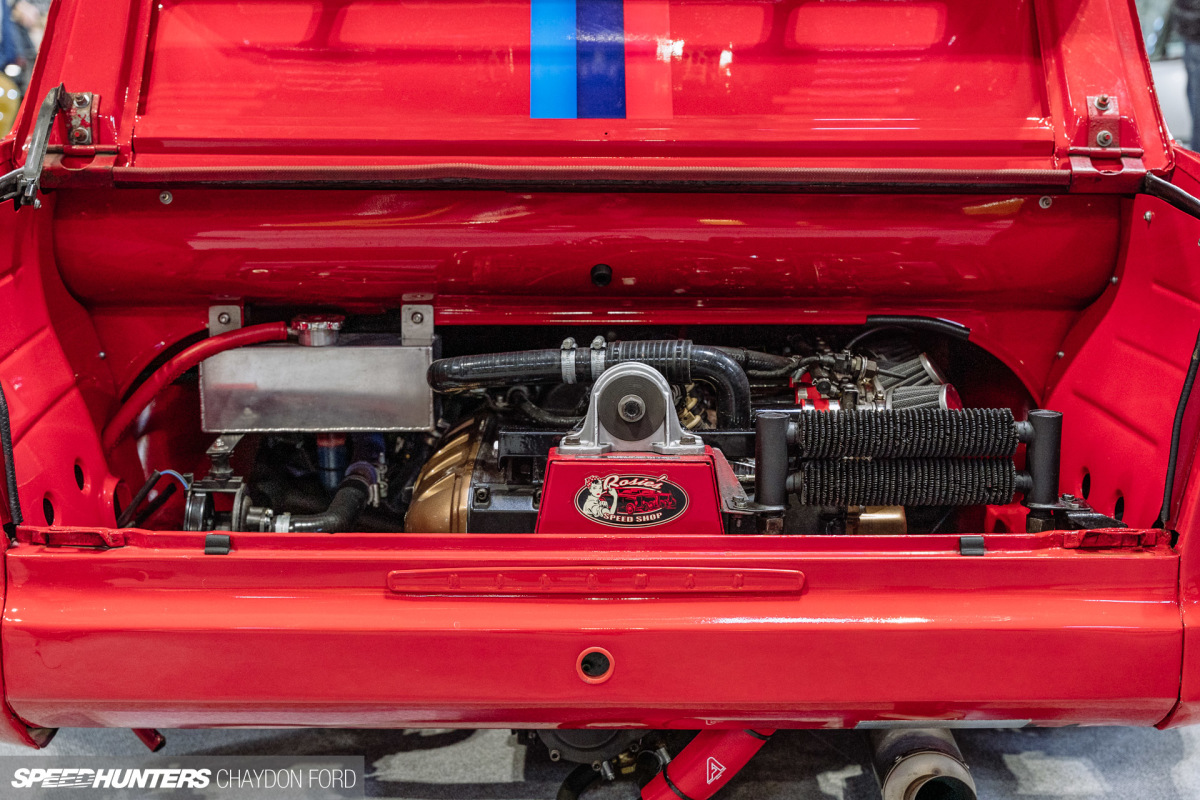 To support the increase in power, a larger radiator and front brake setup from a Mk1 Ford Fiesta have been added. The gearbox is now the weakest link, with James mentioning that it wouldn't hold up well to hard launches. Once moving though, this BMW-powered Hillman really lives up to its Imp nomenclature, and the engine swap has made the car far more driveable. Not having to shift down to second gear to drive up hills anymore is rather nice too.
Having no intention of ever selling the car, James' Hillman will continue to be a reflection of its owner; a constant evolution of curated changes. James has taken what was a relatively meek car and built something truly unique, which nowadays is a pretty difficult task.
The path less travelled may not be easy, but this Imp proves that it can be rather rewarding.
Chaydon Ford
Instagram: chaycore