The charred stretch of 10 freeway in Downtown LA was initially slated to be closed for three to five weeks, but following extensive CalTrans investigation and excavators working around the clock, the freeway opened significantly ahead of projections at 6:30 p.m. on Sunday evening. NBC News Los Angeles reported:
The damaged stretch of road handles about 300,000 vehicles per day. Authorities initially feared repair work might include demolition, which would have meant months of closures. Newsom previously announced the freeway would reopen Tuesday after crews ruled out demolition and worked to repair damaged support columns under the bridge.
I Need A Project Car For A Tall Dude | WCSYB?
Thanks to the efforts of CalTrans and other union workers who worked 24/7, the charred debris from the under-freeway storage lots was cleared, and broken concrete and bridge railings were repaired.
The initial repair estimates projected a potential six-month closure if the overpass needed to be demolished and rebuilt, but the damaged bridge fared better than officials anticipated in structural testing.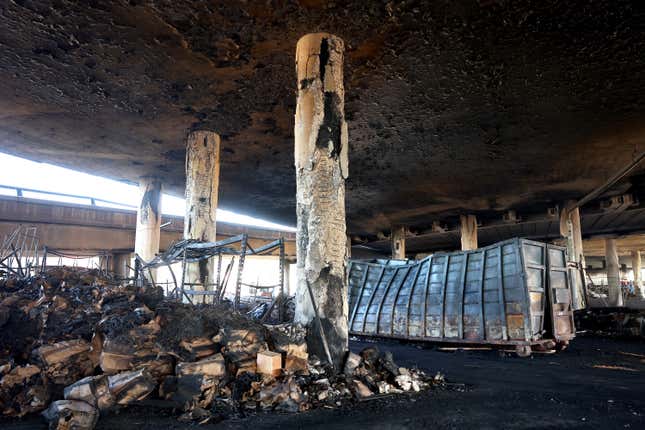 The overpass still looks sketchy, with lots of wooden supports and burn marks still serving as a reminder of the massive blaze that engulfed the roadway just eight days prior to reopening. Early photos of the support columns show significant-looking damage, but the biggest city in America's most populous state would be stupid to prematurely open this highly-trafficked roadway if there was any risk of collapse. With over 300,000 vehicles traveling this stretch of road daily, it had better be safe.
Vice President and former California senator Kamala Harris was on-site for the announcement of the freeway reopening, showing the huge significance of the closure, and the major accomplishment of construction crews for repairing the roadway so quickly.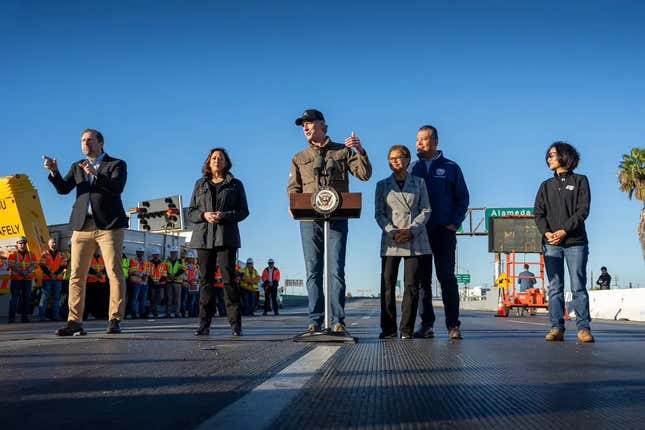 While the cause of the blaze is suspected to be arson, it is still under investigation by CAL FIRE. Governor Newsom warned the public to expect temporary closures on occasional weekends and overnight along with intermittent lane closures in the coming months as repairs continue.