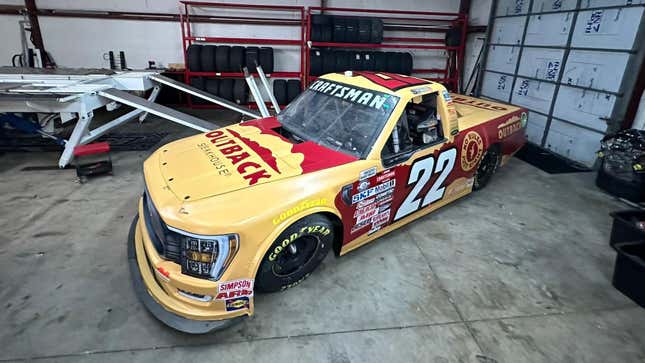 Racing driver Stephen Mallozzi has recently come on the media scene as one of the most interesting stories in racing. While he started racing in karts as a nine-year-old, and at one point was racing— albeit on a much smaller budget — against the likes of Formula 1 driver Nicholas Latifi, he never really found his footing in the sport.
Racing Tech: Explaining NASCAR's New Skew
Mallozzi's father was diagnosed with cancer several years ago, and provided a bit of a mental reset for Stephen in 2020. During the COVID lockdowns, Stephen was complaining to his father that he'd lost his chance to get into NASCAR and didn't think it was fair. According to Mallozzi his father got in his face and said, "Son, if I treated my cancer the way you have treated racing in your life, I would have been dead five years ago." After that verbal smackdown from his father, he reset priorities and pushed himself to another level.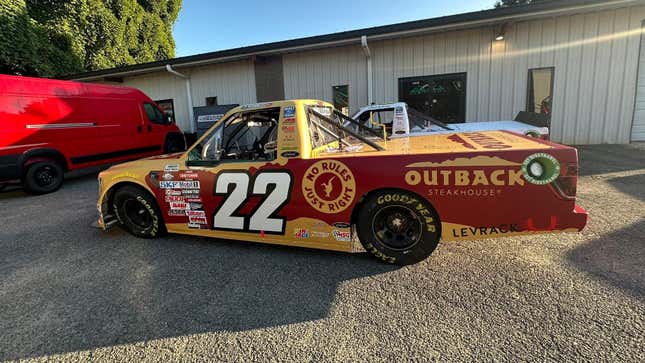 After getting fired from his delivery driver job at Domino's for too many speeding tickets, Stephen went to his favorite restaurant and got a job there as a server. He needed the kind of job that doesn't have a permanently set schedule so that he could attend law school and keep racing every weekend, whether it was NASCAR trucks or local track modifieds.
One weekend he put up a tweet about what it takes to break into the sport, racing NASCAR trucks at Martinsville one day, and getting back home to work at shift at Outback the next afternoon. Once the tweet started going viral, he tagged the marketing director of Outback Steakhouse. She took notice of his effort on Twitter and reached out to his store manager to initiate a conversation. That's the kind of effort that kids need to take in order to push their way into the sport.
You really need to watch this episode of The Kenny Conversation where Mallozzi sat down and told his story to Kenny Wallace. It's absolutely captivating stuff. They talk a lot about the money problem in racing, which is truly a good conversation to be having. "Could you imagine if the NFL was based on how much money you could bring to team owners? That would be nuts! We would not be watching Pat Mahomes and Jalen Hurts, we'd be watching some random-ass kids throwing footballs thirty yards!" Which is how you get Lance Stroll.