Over 10,000 Cars Have Been Stolen In Oakland So Far This Year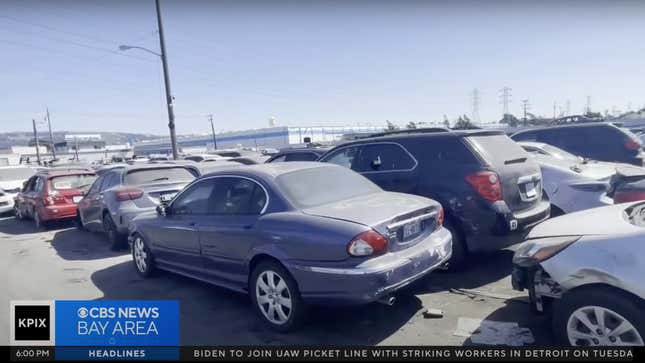 Another resident, Yasmin Cabrer, was in tears outside the police station as she reported her 2001 Chevy Suburban was stolen on September 24. Cabrer collected bottles and cans to recycle, saving up $3,000 to buy it. (That SUV means) a lot because that car — I buy it with (money from) collecting bottles from the street," she said.
To combat the thefts, Oakland police and city officials are planning to install over 300 cameras citywide by early 2024. Oakland interim chief Darren Allison thinks they'll help with tracking down the cars as the police "see stolen vehicles being used in other crimes, being parted out for money," Allison said.
Unfortunately that camera system will come a bit too late for Kopman and Cabrer. Both of their vehicles were located and recovered by police and had to be totaled out.
This NYC Garage Takes Vanlife To The Next Level | Jalopnik Visits