When it comes to drift cars, there's nothing much simpler than an old rear-wheel drive Toyota Corolla powered by a 4A-GE. Takuya-san, however, decided to turn this theory on its head, building one of the most eyebrow-raising Corollas I've ever come across.
If you've caught any of my previous stories, you'll probably know that I'm relatively easy to convince when it comes to shooting cars in Japan. Especially when it's a Toyota, and especially when there's an opportunity to head out into more rural areas.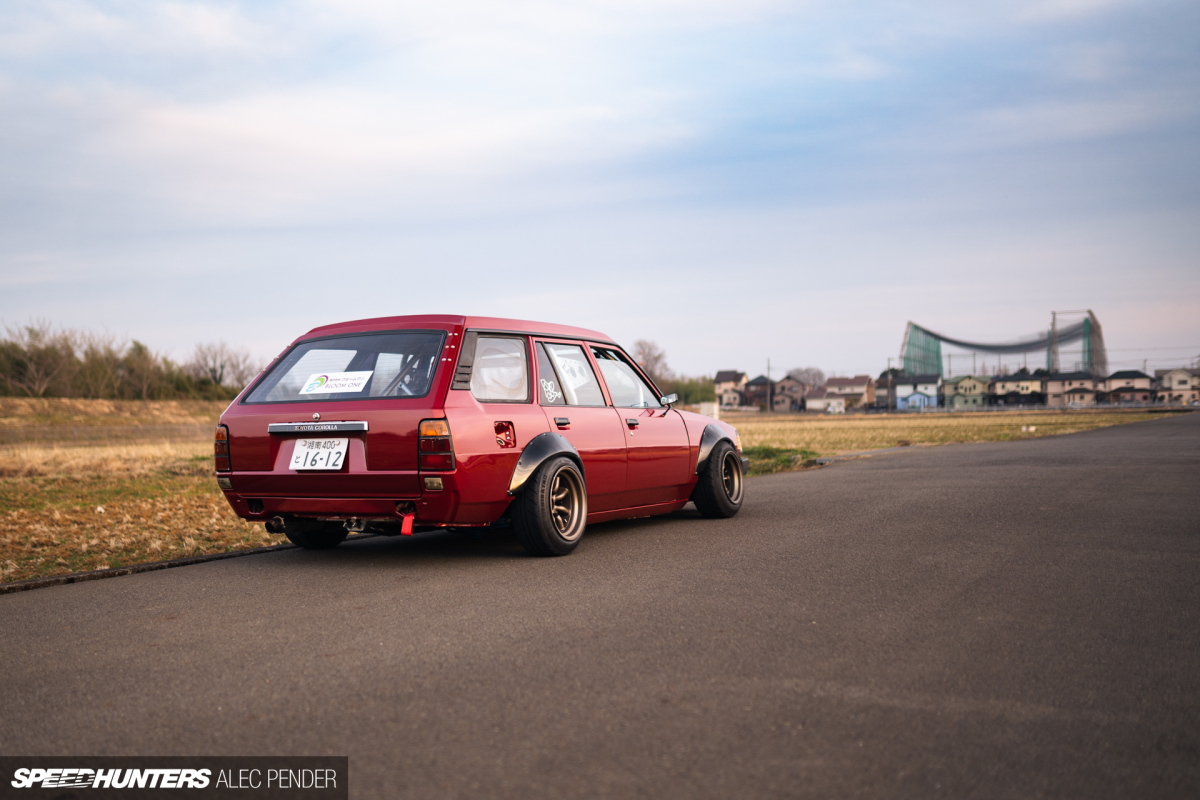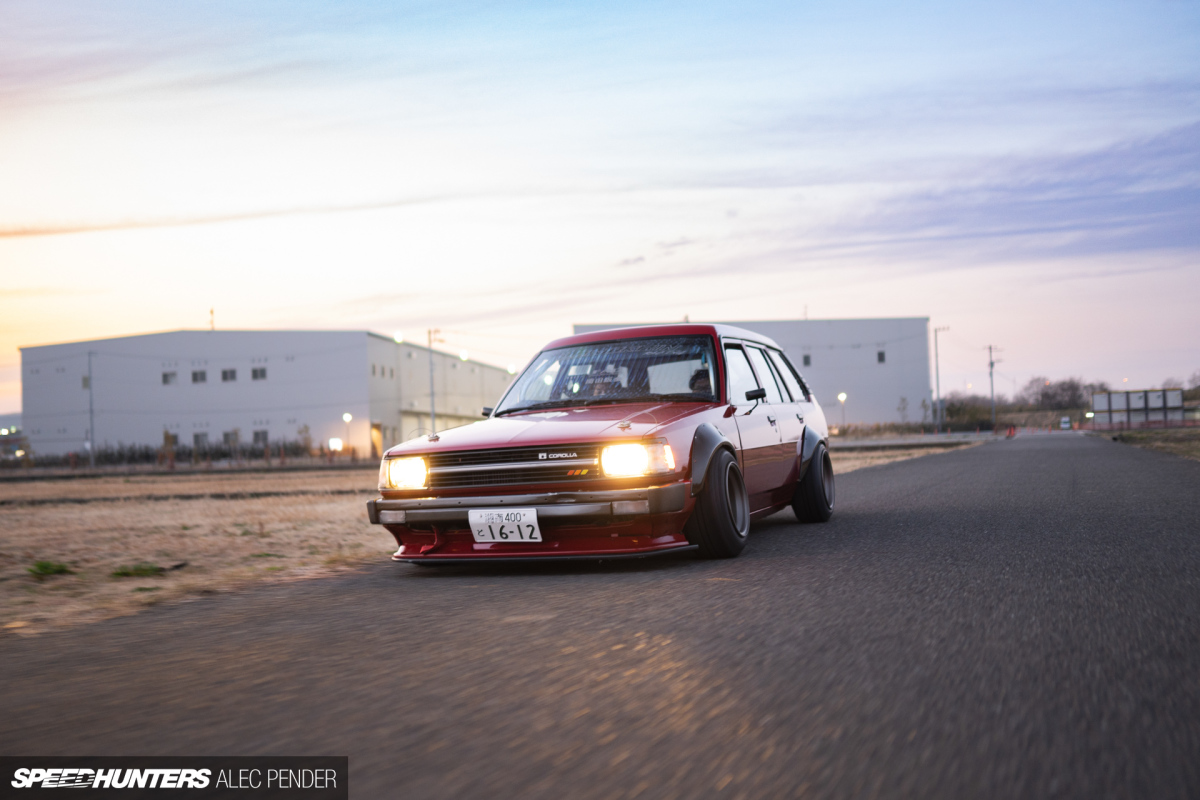 For those not familiar with the Low Brain Drift Team, they're a small crew with an enthusiasm for cars, food and general tomfoolery. They also put on a great annual event at Sportsland Yamanashi.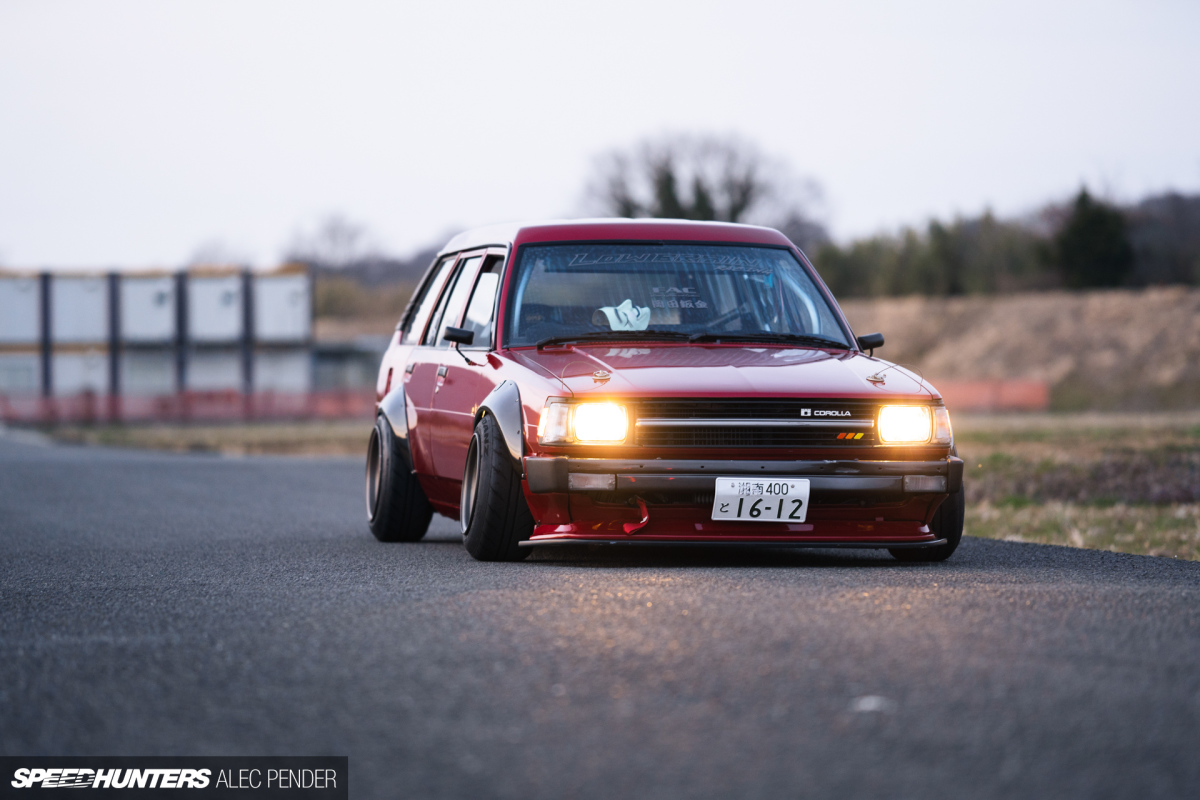 Where am I going with this? Well, Takuya-san – the owner of this crazy Corolla wagon – started Low Brain in 2007, and ever since, the team has been a staple of modern Japanese car culture. As I reveal the details of Takuya-san's KE74, you'll start to understand why.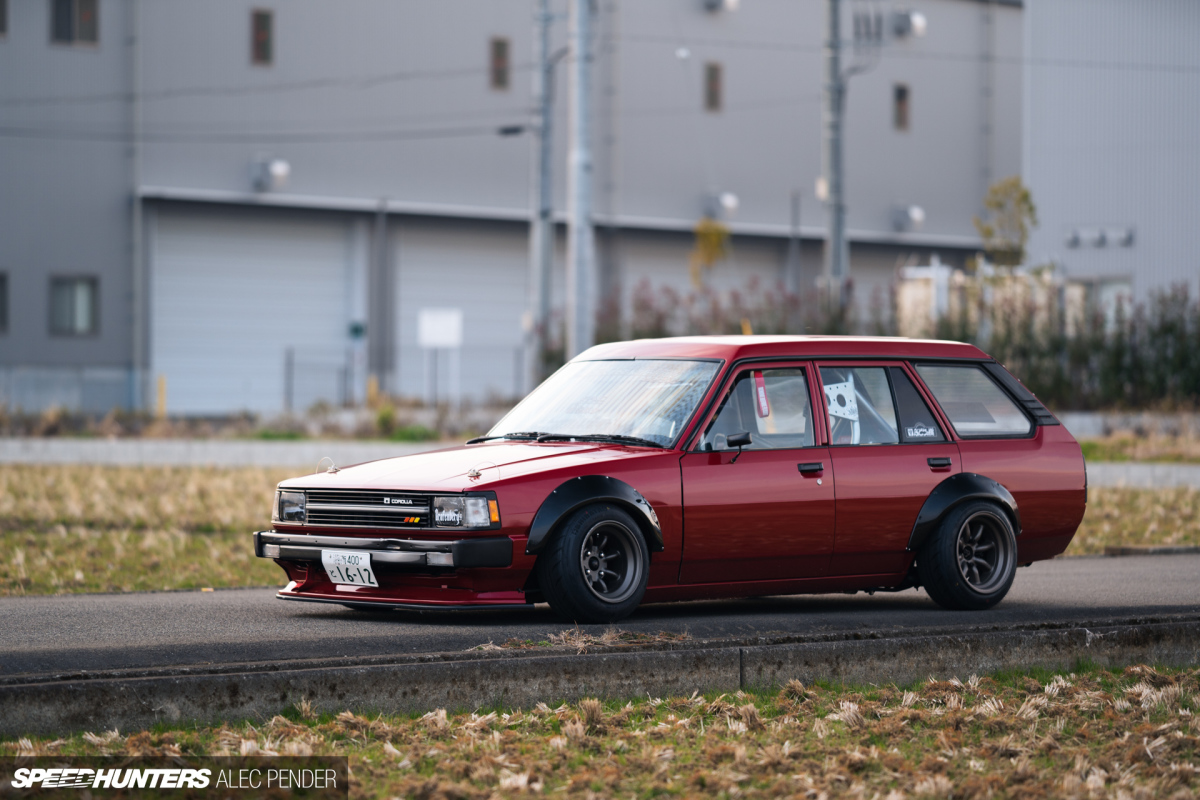 Now, Takuya-san's Toyota will probably confuse a few of you, as it's a variation of the Corolla not many of us are familiar with. If you stare long enough though, you start to see parts shared with the more common sedan variant.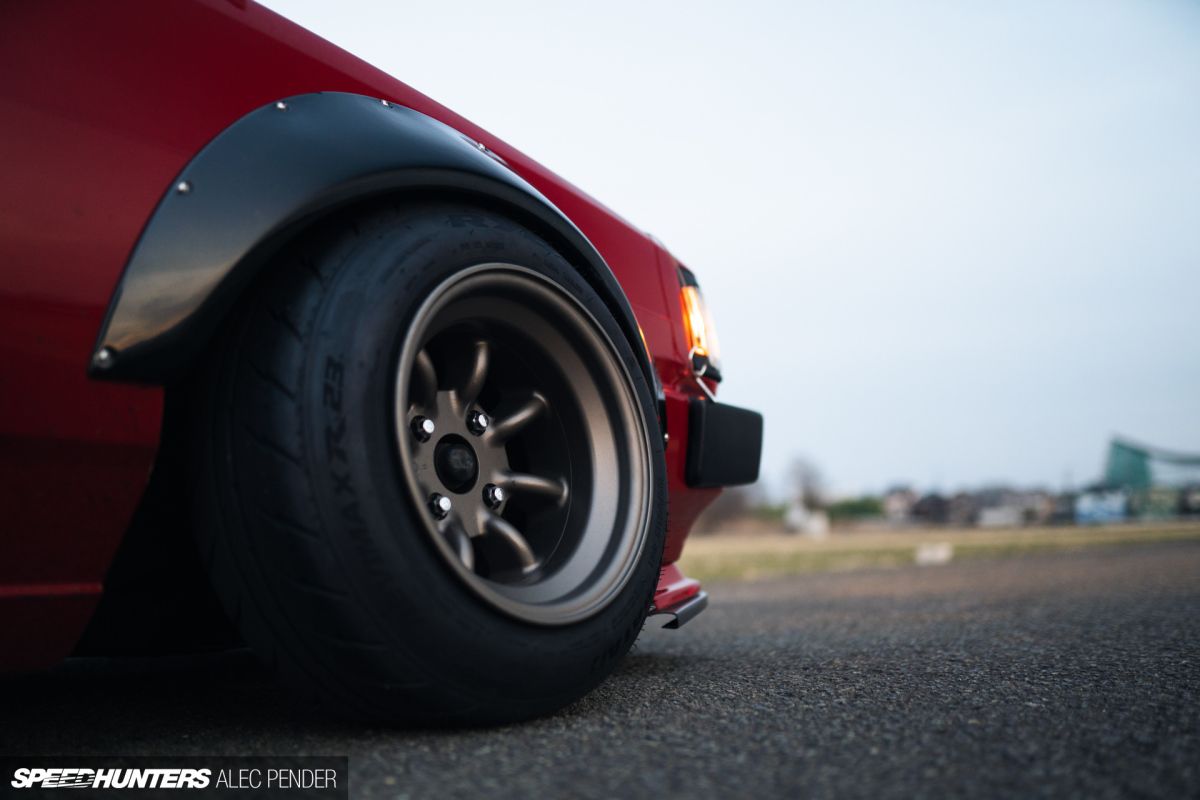 From the outside, there's a lot to look at on this drift-spec wagon. From the RS Watanabe wheels to the Moze over-fenders, there's not a whole lot you can critique. Continuing the Corolla theme, parts from other variants seem to integrate seamlessly, namely the AE86 Levin front lip and Goodline carbon under panel.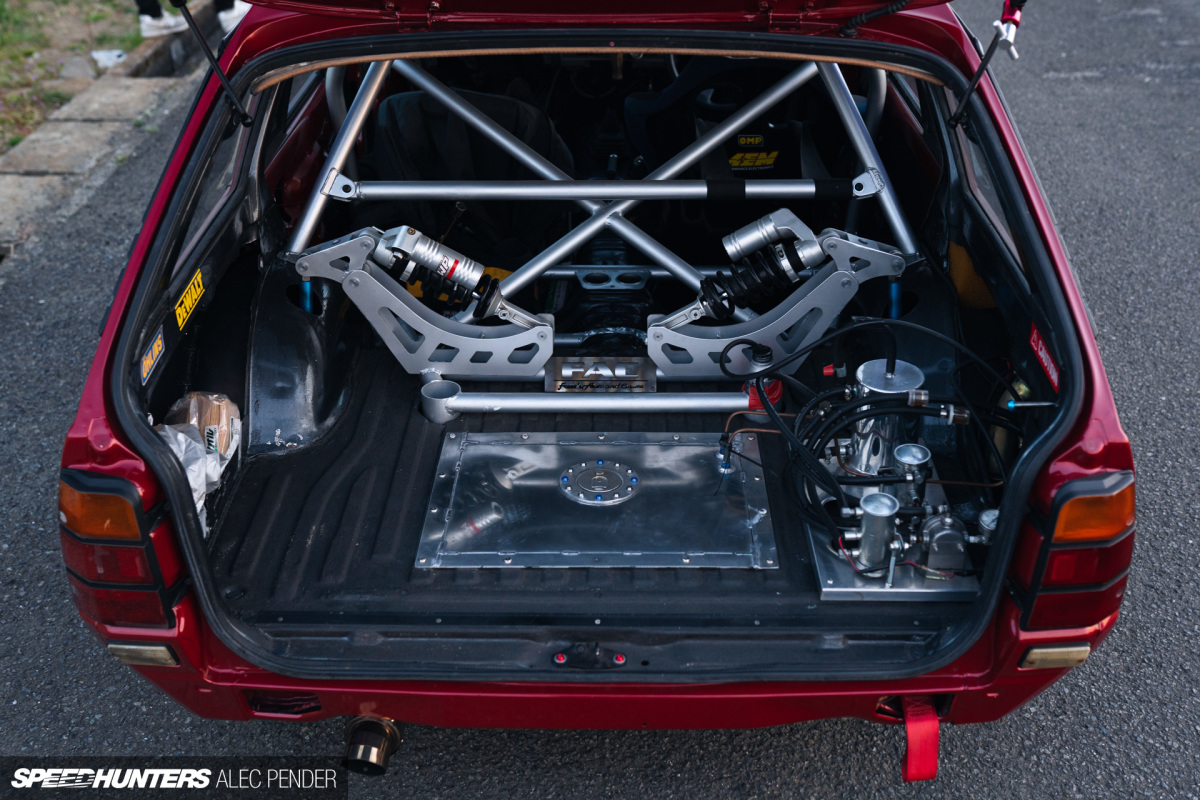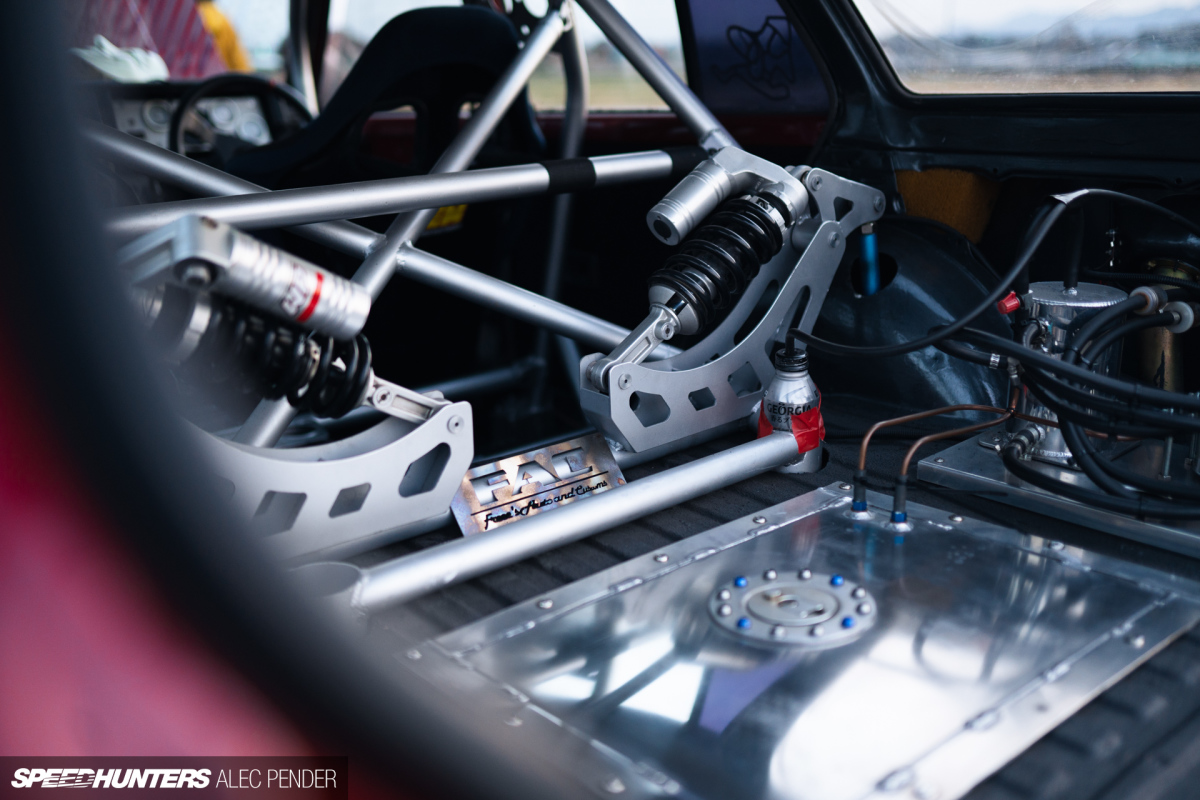 Don't let this Corolla's kyusha styling and carburettors fool you though – its innards boast plenty of modern developments, most notably the rear S14 multi-link suspension conversion with a 'Low Brain Original' pushrod system. The sort of setup that would look right home in an open-wheel race car. Nuts, right?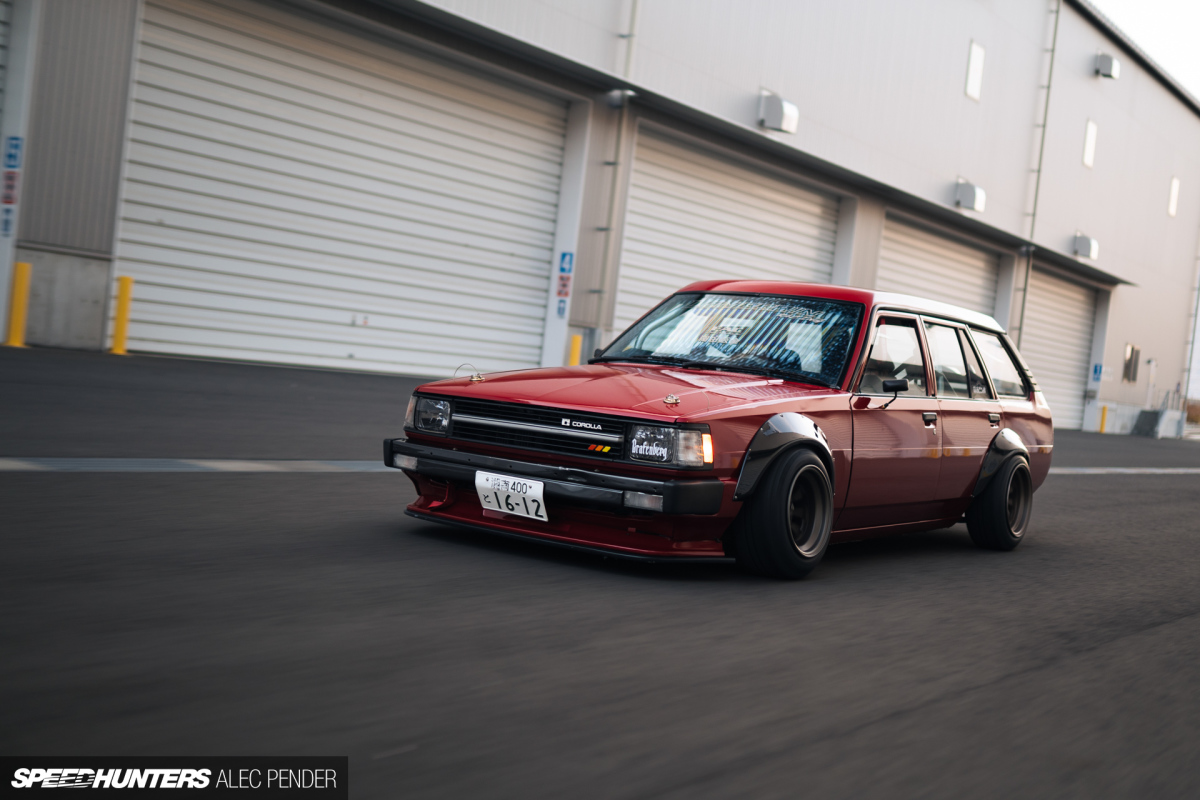 When it comes to the remainder of the footwork, Takuya has spared no expense or effort. Largus front coilovers, T3 knuckles and Beatrush bracing keep the front of the wagon planted and agile, usually somewhat of a tricky task as Corolla aficionados would know.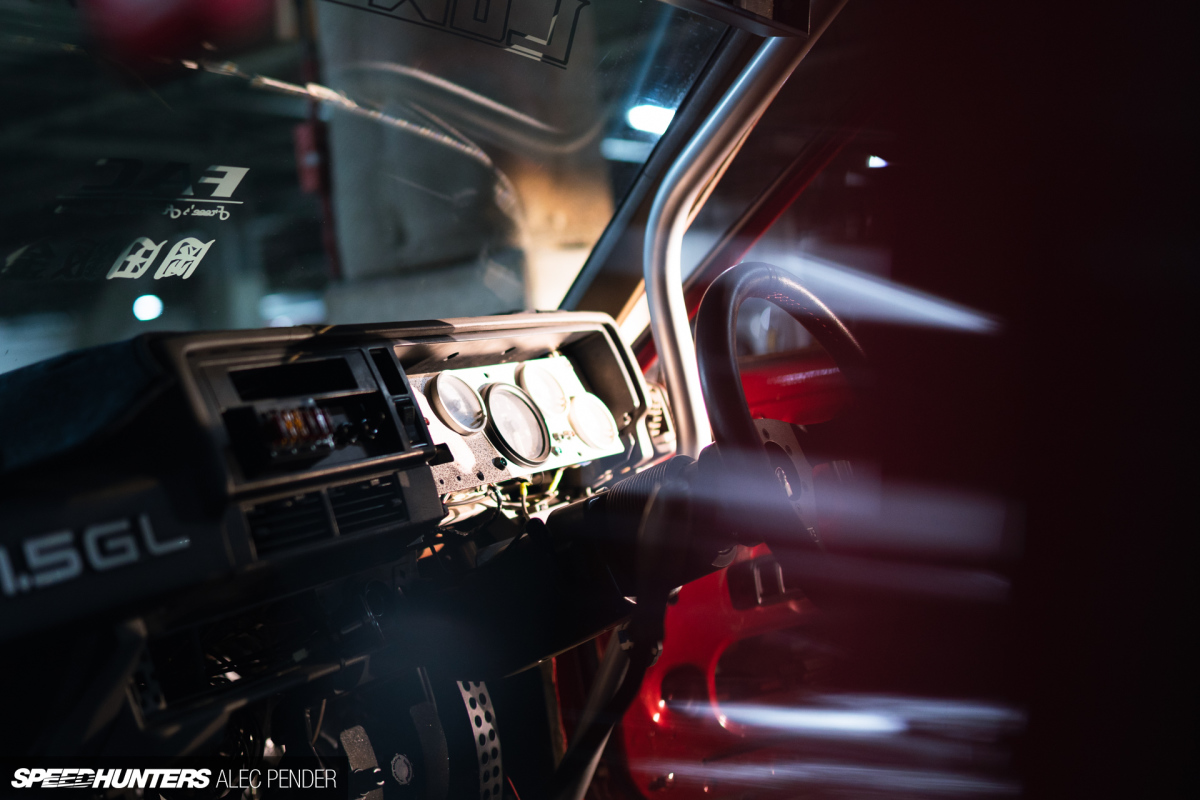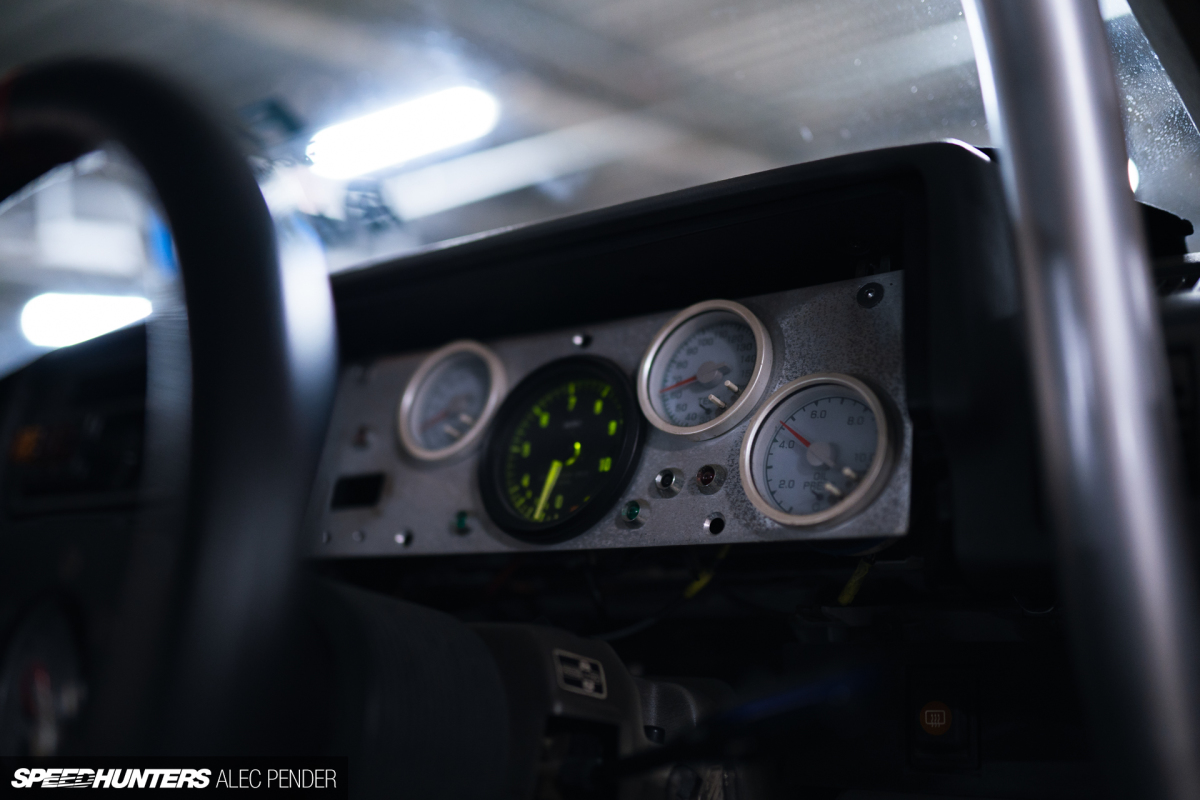 Old Corollas aren't known for their structural rigidity, so Takuya has comprehensively strengthened the wagon with a custom 11-point roll cage that ties into the rear suspension. To keep everyone safe, a pair of OMP seats and Crow 6-point harnesses have been fitted as well.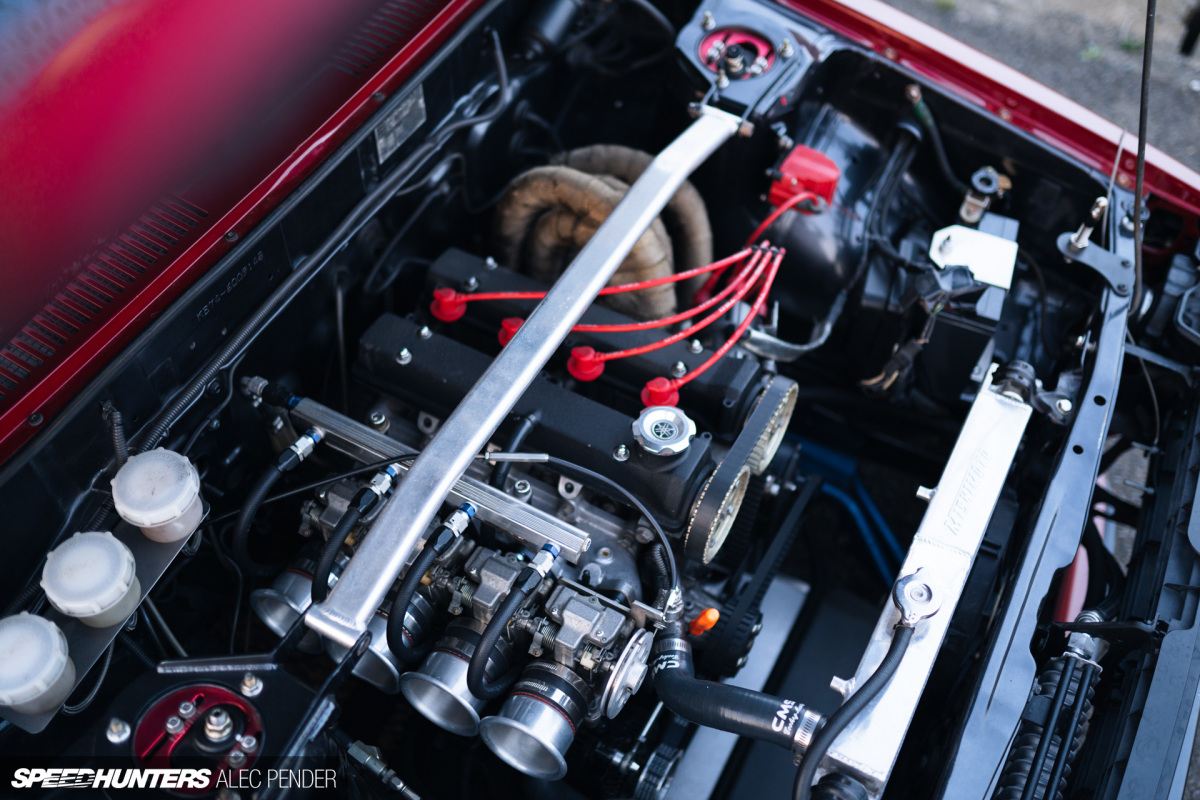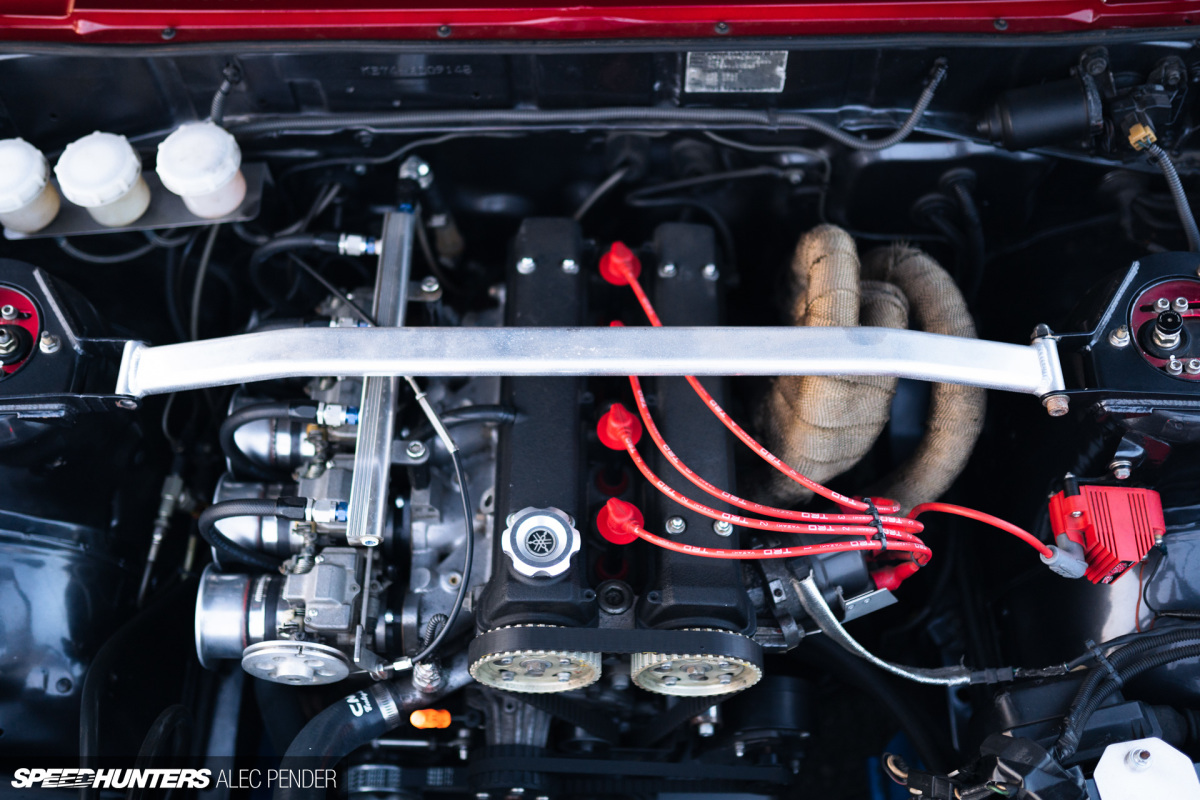 At the heart of the KE74 is Toyota's venerable 16-valve 4A-GE. Save for Toda 288-degree camshafts, the engine's internals are relatively standard, but just about everything else has been touched. A set of Mikuni HSR42 motorcycle carburettors and a K-Works headers make for a harmonious auditory experience, both inside and outside the car.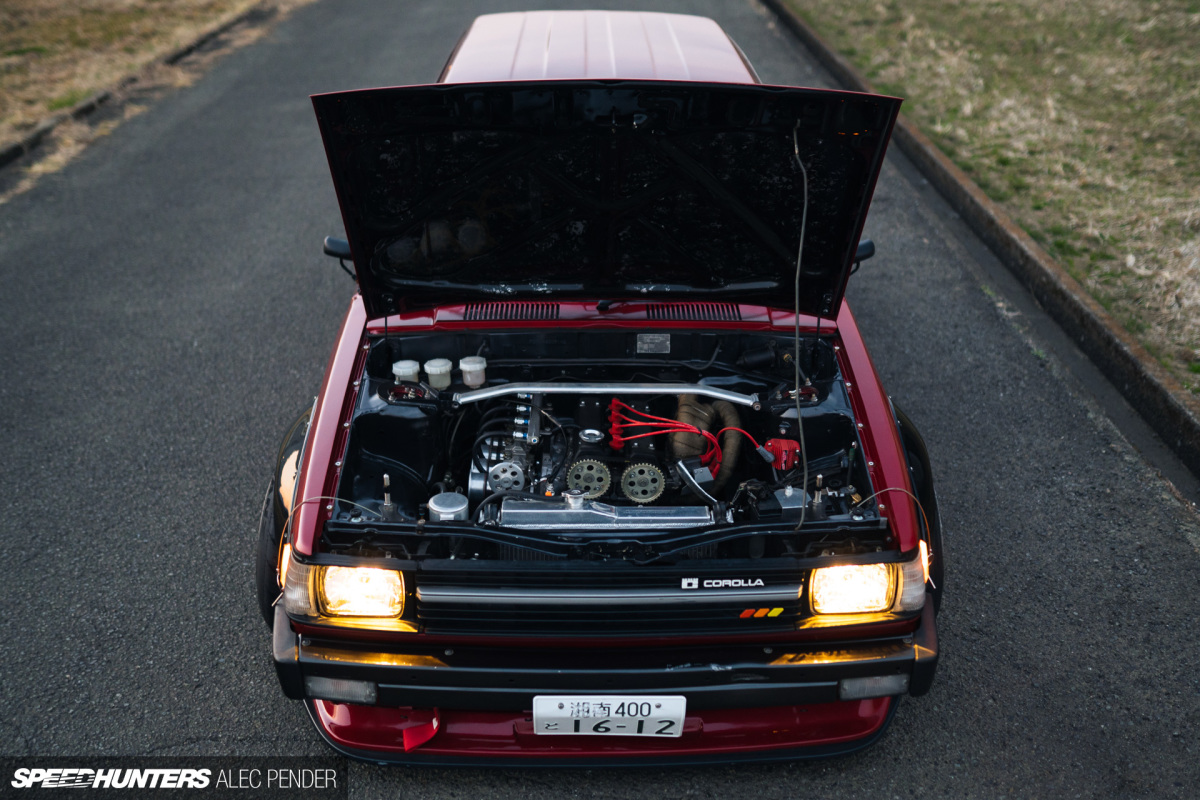 As it sits, the 4A-GE is putting down around 130PS, which does nicely in the sub-tonne Corolla. Acting as the proverbial 'cherry on top' to this perfectly balanced setup, an AE86 T50 5-speed gearbox, ORC clutch and Nismo LSD help get power to the ground – or at least keep the rear wheels spinning.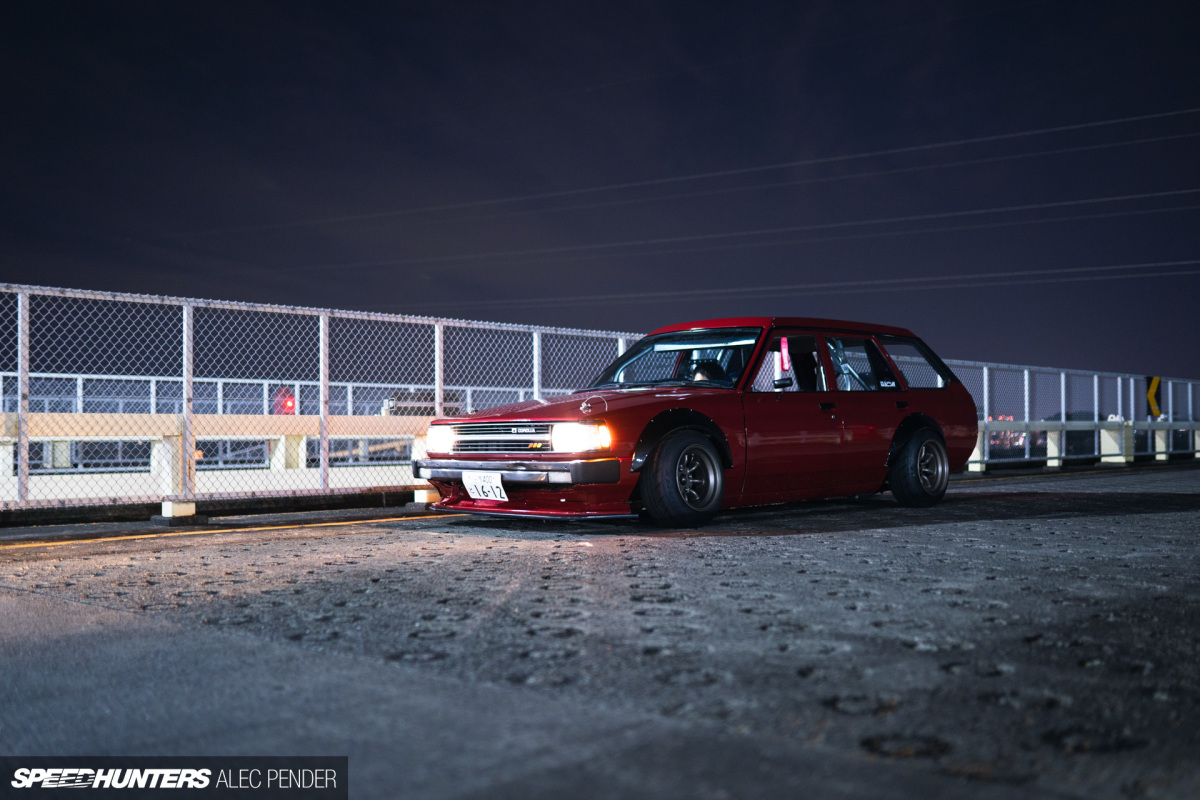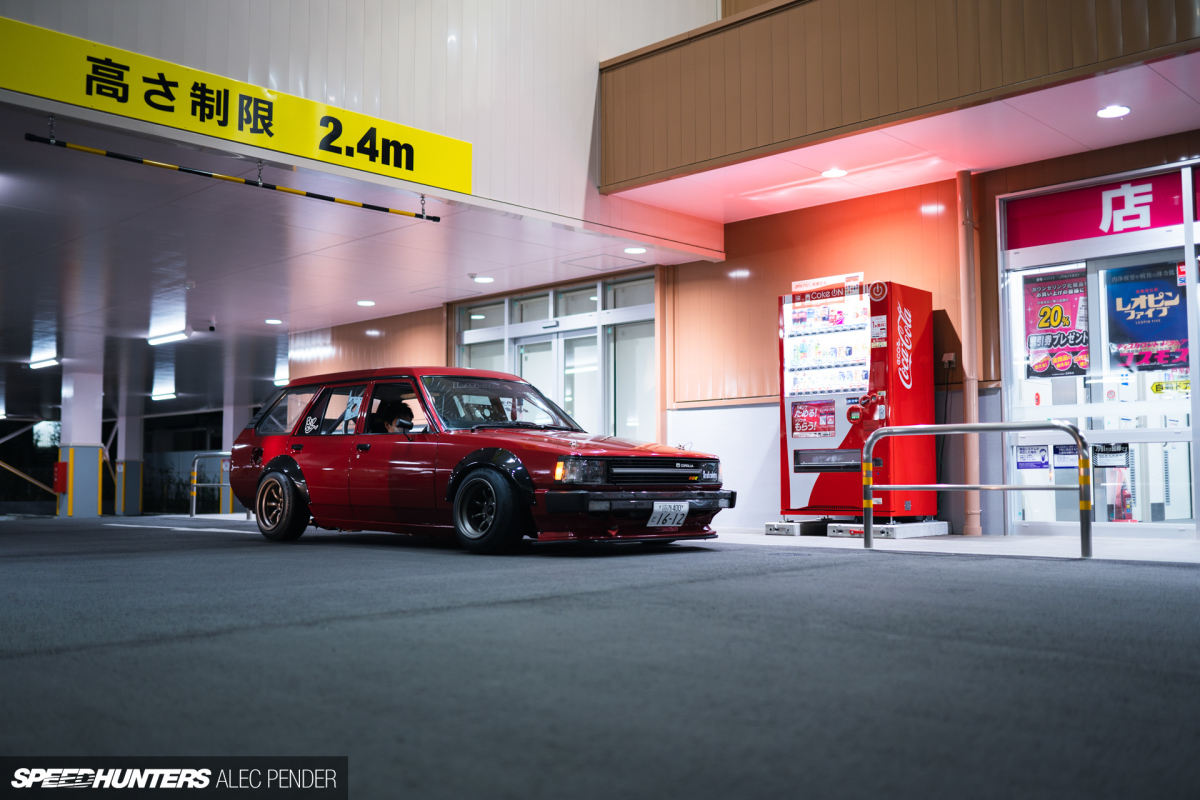 It was a real pleasure to spend the day shooting with Takuya-san – it definitely added to my desire of wanting to build a Corolla in Japan one day. Until then, expect a few more from me featured here.
Alec Pender
Instagram: noplansco