Aufregender Porsche
You could probably throw a wet paper towel at a wall of positive adjectives and have it stick to something which accurately describes the Porsche brand. Exhilarating, evolutionary and potent are a few that come to mind.
The organisers of Japan's Exciting Porsche event have kept things simple with its name, unlike the nomenclature of the various 911 models, none of which I can ever remember. They're all 911s to me, just fast ones, slow ones, colourful ones, round ones or pointy ones. Once you can remember your 964s and 993s, you're halfway there. The two most important letters to follow are hard to forget: RS.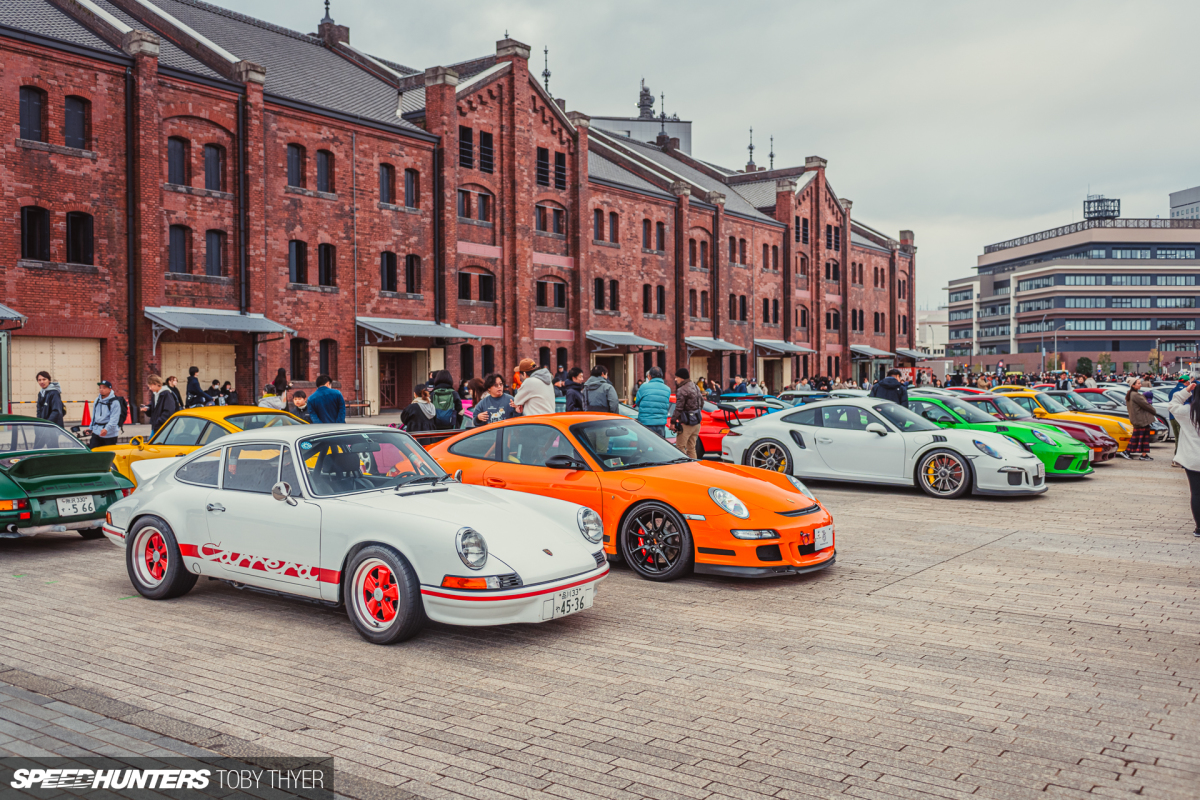 In the Porsche world, 'RS' stands for Rennsport, which means racing in German. The first 911 to wear the badge was the RS 2.7, a homologation model that allowed Porsche to enter events like Sebring, Daytona and Le Mans through the 1970s and '80s.
But as it turned out, the RS 2.7 was also quite fun to drive on the road. Porsche only planned on making 500 of them, but the public wanted more. In total, 1,580 cars were produced.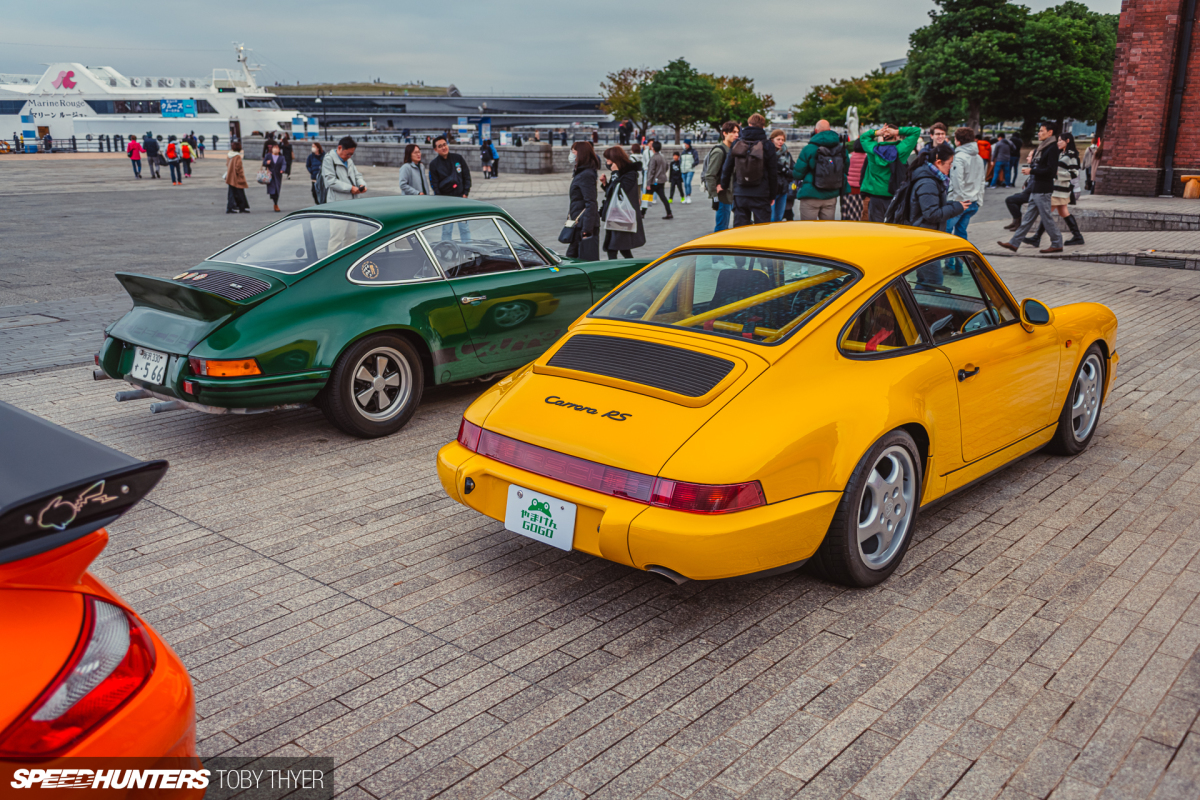 The RS name went from strength to strength, and has continued to define the 'race car for the road' variants in Porsche's 911 line up. Right up to the current GT3 RS which definitely is, to use my previous adjective, potent.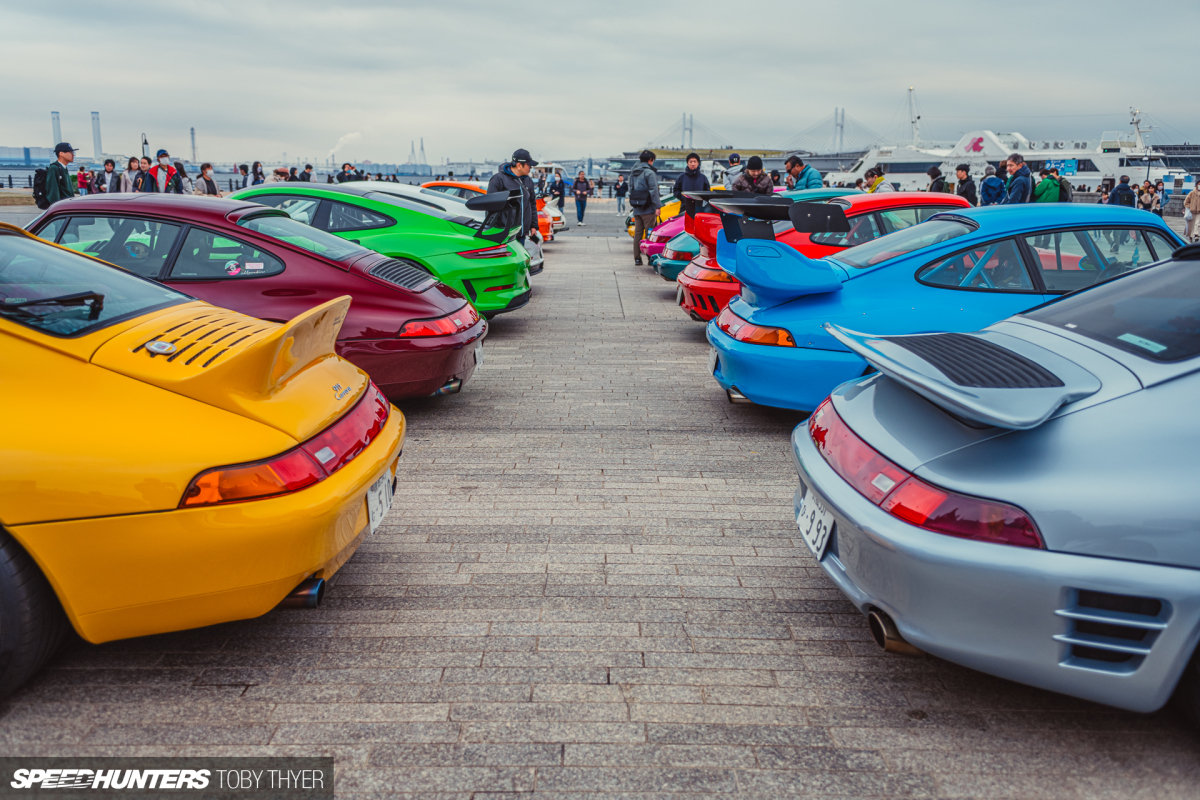 It's the 50th anniversary of RS 911s this year, and to mark the occasion Exciting Porsche assembled a number of Rennsport cars. Oddly, they weren't really in a prominent place; if you were just passing by you probably wouldn't spot them. But maybe it's like knowing all the model numbers; you have to know what you're looking at in order to tell them apart.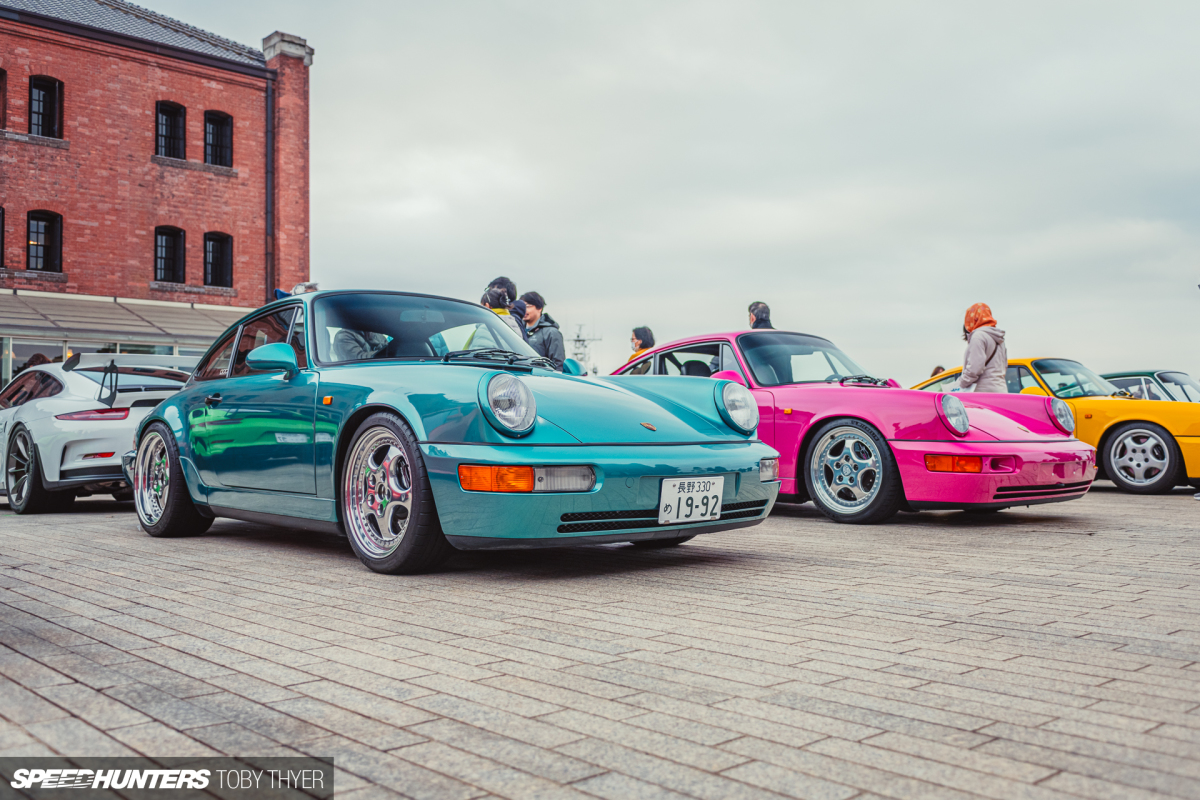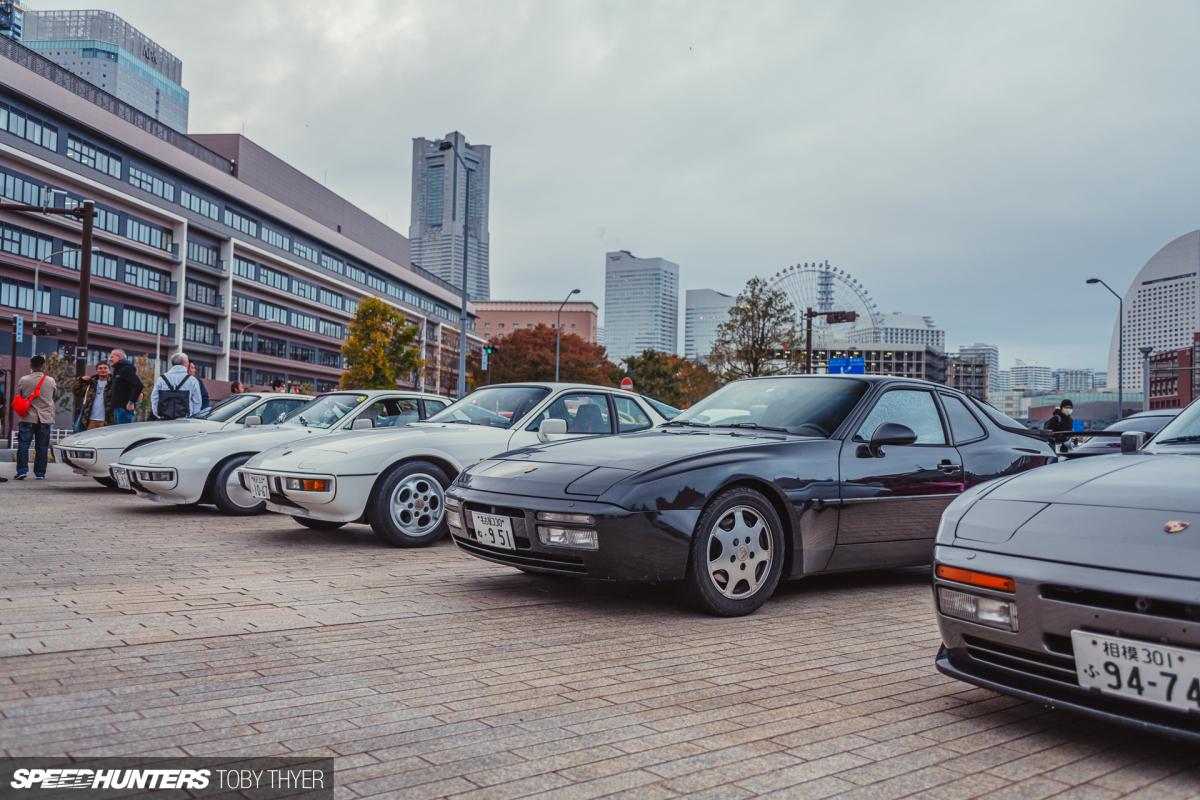 I don't remember seeing many 924s or 944s the last time I attended this event back in 2020, but for 2023 there were quite a few of the front-engined cars on display. I love how classy and grown up they look compared to the loutish 911.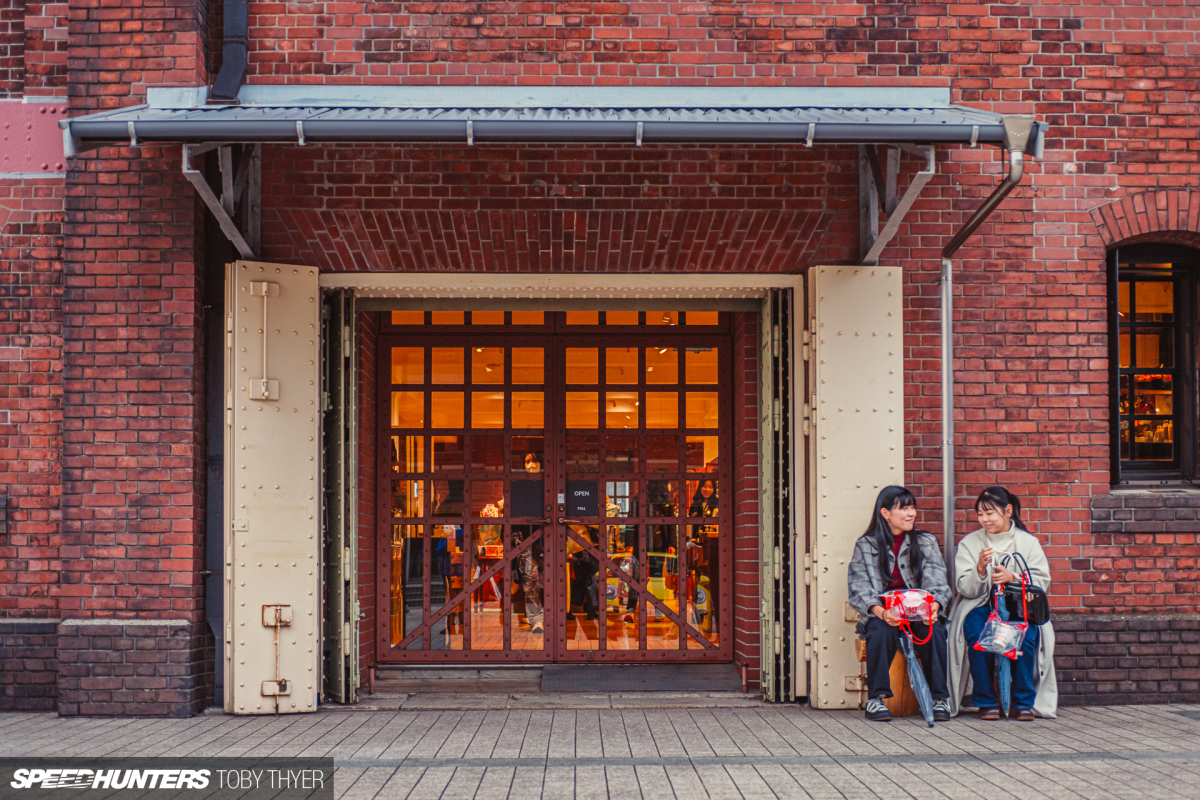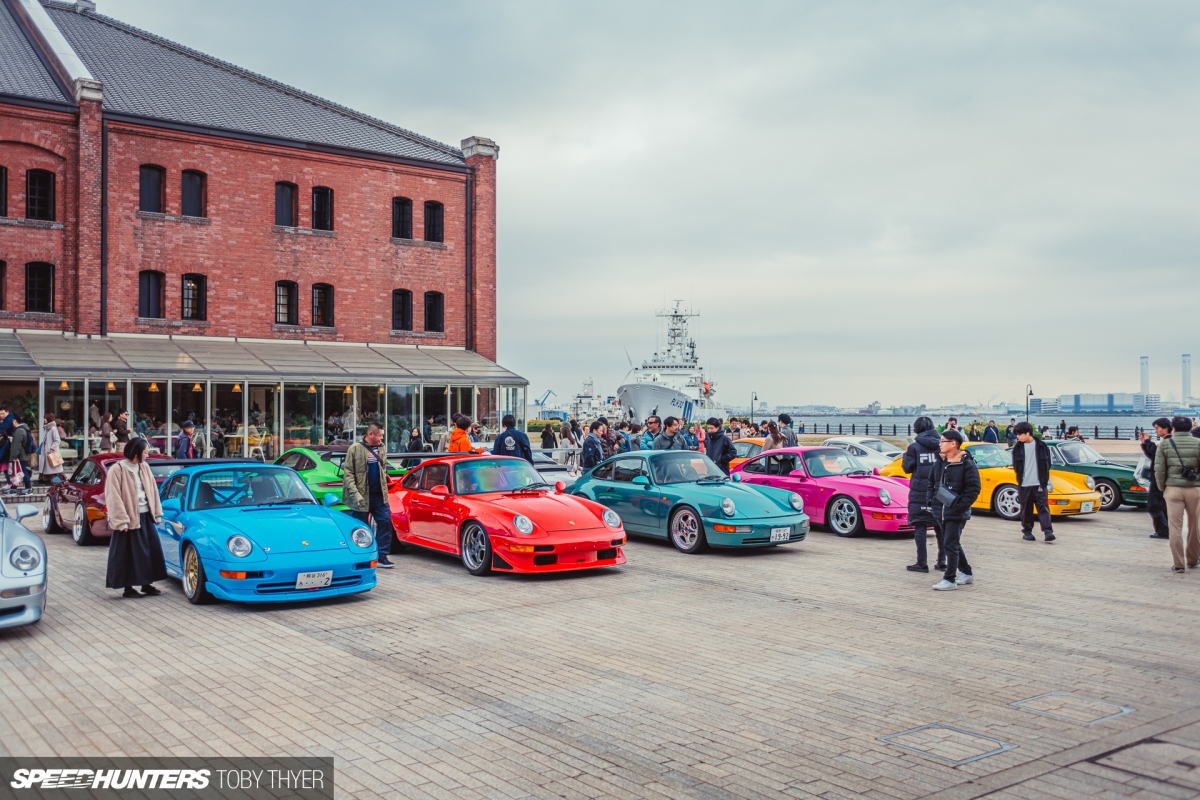 Speaking of classy, the Yokohama Red Bricks Warehouse location at the Yokohama Port really is a great place for a spot of brunch and a coffee.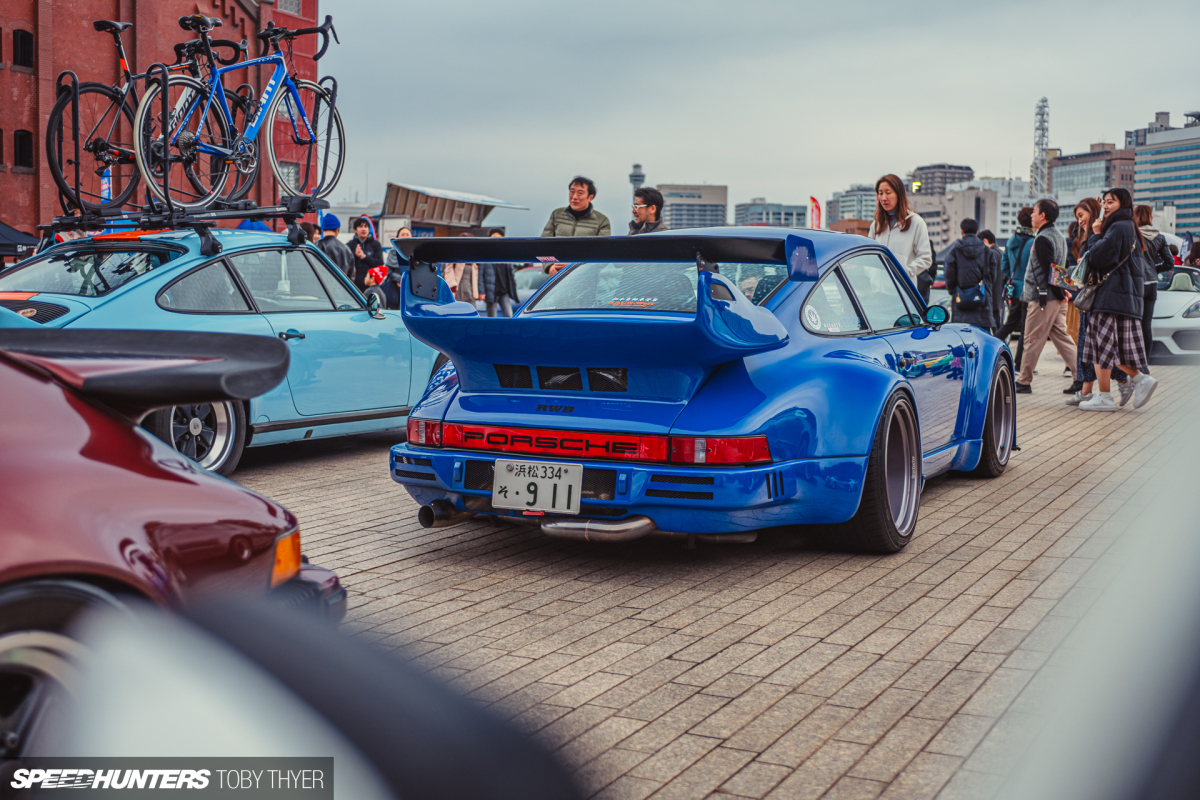 Notable by their absence were RWB cars, with just one example spotted. Still, there were plenty of rare, custom and unique takes on the 911 silhouette, and I'll be putting the standouts together in a follow up post, so look out for that.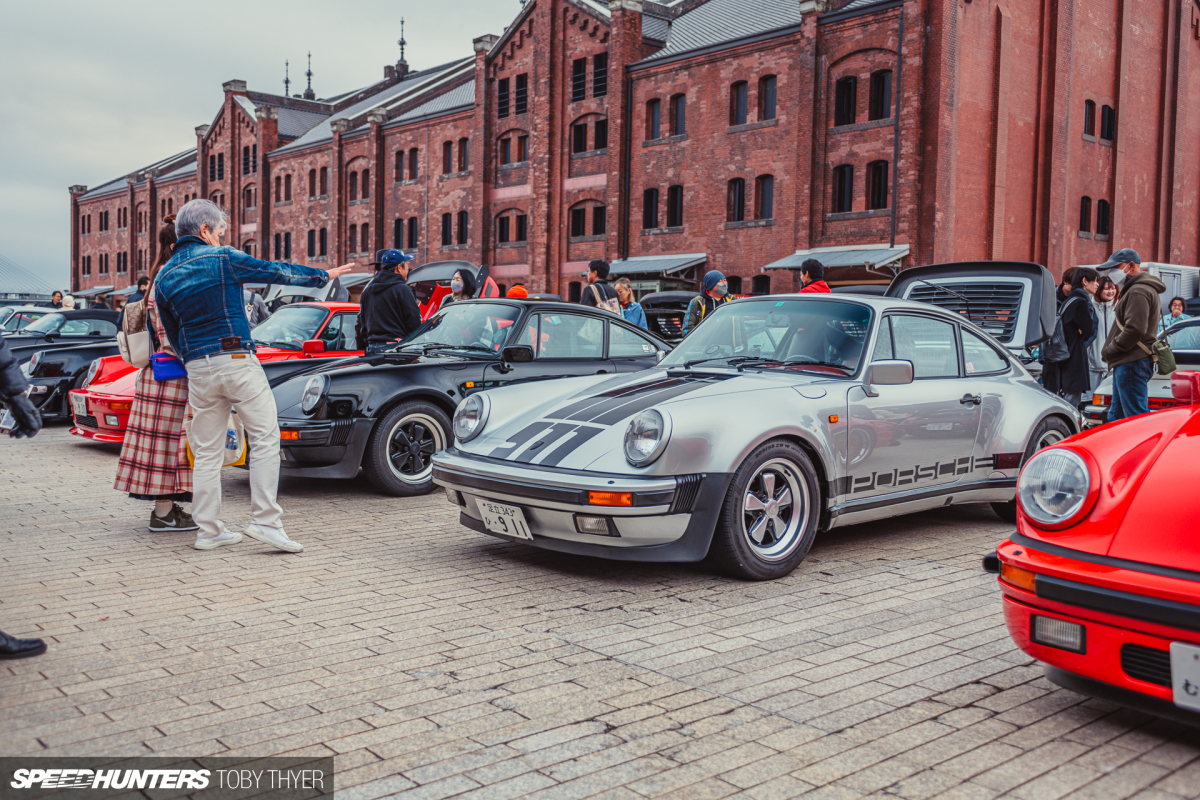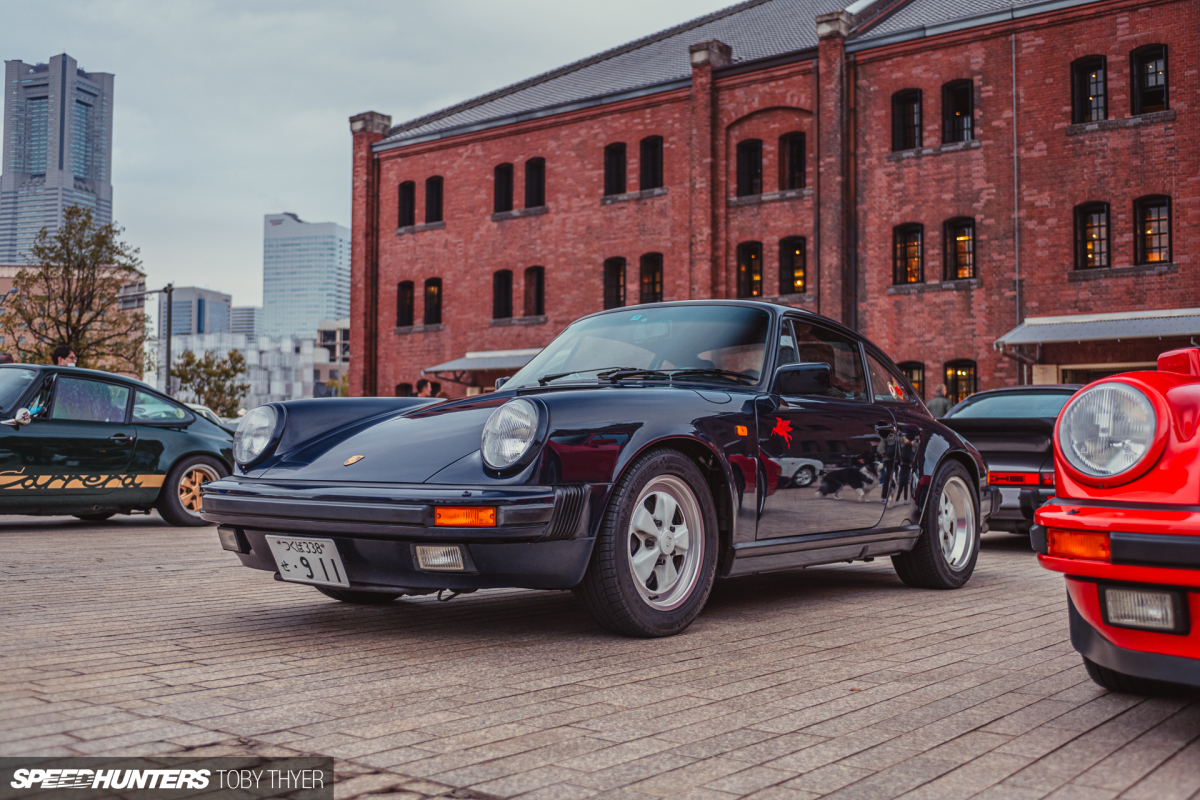 Truth be told, no one has ever been kind enough – or perhaps momentarily discombobulated enough – to throw me the keys to a Porsche 911, so I can only take an educated guess at what they're like to drive. Exciting I'm sure. Although that does seem to be an understatement. Waiting for some comfy new socks to arrive in the post has a certain level of excitement, so how much more exciting than that is being behind the wheel of a 911? Feel free to drop some more adjectives in the comments. Firsthand experiences only, please.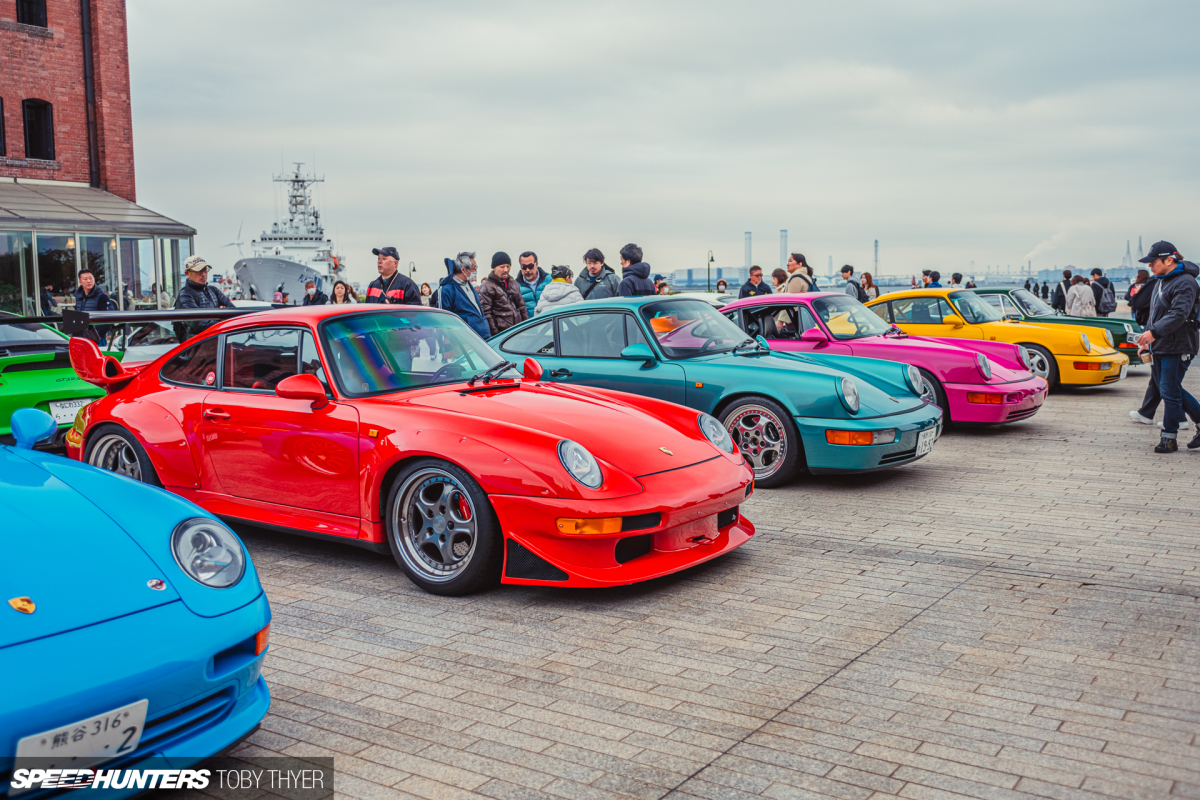 I've photographed my fair share of 911s on track and on roads both urban and mountainous, and one thing I can say though, is that even if I'm not behind the wheel, these cars excite me. And so did Exciting Porsche 2023, hence why you can find a lot more images in the bonus chapter below.
Toby Thyer
Instagram _tobinsta_
tobythyer.co.uk
Gallery