Photo: Gongora/NurPhoto (Getty Images)
Red Bull Racing consultant Helmut Marko has had to apologize for racist remarks aimed at F1 driver Sergio Pérez. During an interview after last week's Italian Grand Prix, Helmut Marko said Checo's performance was due to his "cultural heritage," per the BBC, and the 80-year old Red Bull advisor went on to unfavorably compare Checo's Mexican nationality to that of a German or a Dutchman.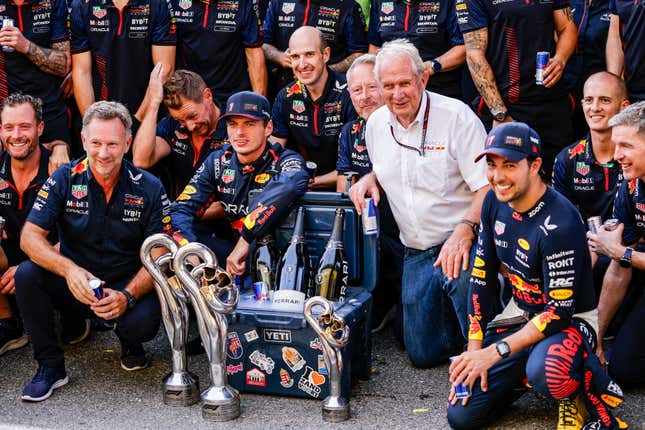 Photo: Gongora/NurPhoto (Getty Images)
Concerning my remark about Sergio Perez, ServusTV Sport and Talk, Monday September 4: I would like to apologise for my offensive remark and want to make it absolutely clear that I do not believe that we can generalise about the people from any country, any race, any ethnicity. I was trying to make a point that Checo has fluctuated in his performance this year, but it was wrong to attribute this to his cultural heritage.
Not only did Marko have the gall to blame Checo's performance on being Mexican, but he was confidently incorrect when describing the F1 driver's origin, implying the Mexican pilot is from South America, which is, uh, wrong.
Marko went on to say, "We know that he has problems in qualifying, he has fluctuations in form, he is South American and he is just not as completely focused in his head as Max (Verstappen) is or as Sebastian (Vettel)" as the Guardian reports.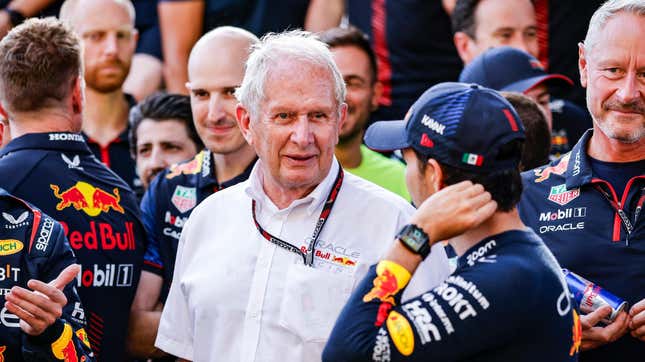 The Austrian website www.oe24.at reported him as saying: "It wasn't meant that way. I meant that a Mexican has a different mentality than a German or a Dutchman. But who knows, maybe it's controlled."
And when Marko tried to walk back his statements later, he only made it worse, according to the BBC:
Notice that Marko makes no mention of the factual error he committed. That is, his remarks were first and foremost racist, and, second, just plain wrong.

2024 Polestar 2 | First Drive