In the motoring world, a few things happened in 1948. The first Land Rover was released, the Jaguar XK120 became the fastest production road car, and – most important to this story – Silverstone Circuit held its inaugural race on what were the runways and perimeter roads of RAF Silverstone.
Much has changed in the 75 years since, both for the circuit itself and the cars putting tyre to pavement around it. Last weekend's 2023 Silverstone Festival provided fans with an amazing opportunity to witness cars from generations past. And not only close up in the paddocks, but going hell for leather around the iconic British circuit.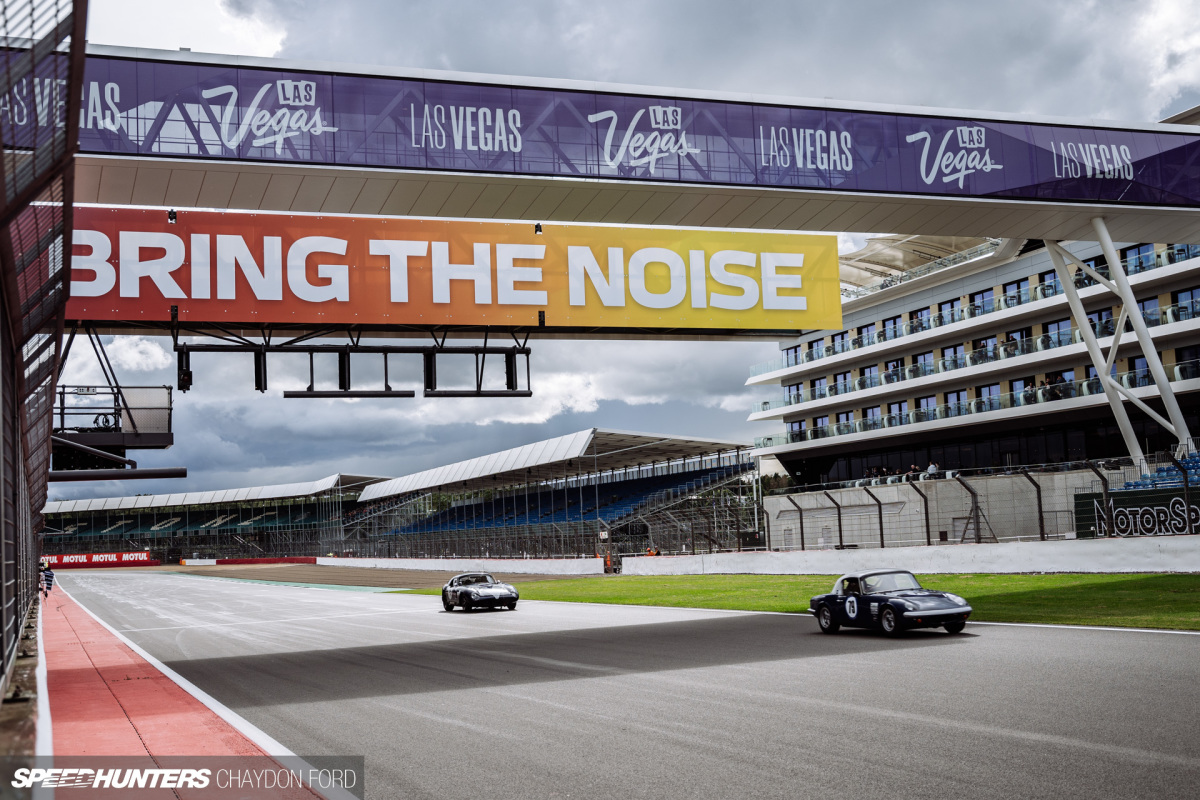 Once known as the Silverstone Classic, the event was rebranded the Silverstone Festival and reformulated with a wider scope to attract more spectators and racers. The upshot of this is a lot to see.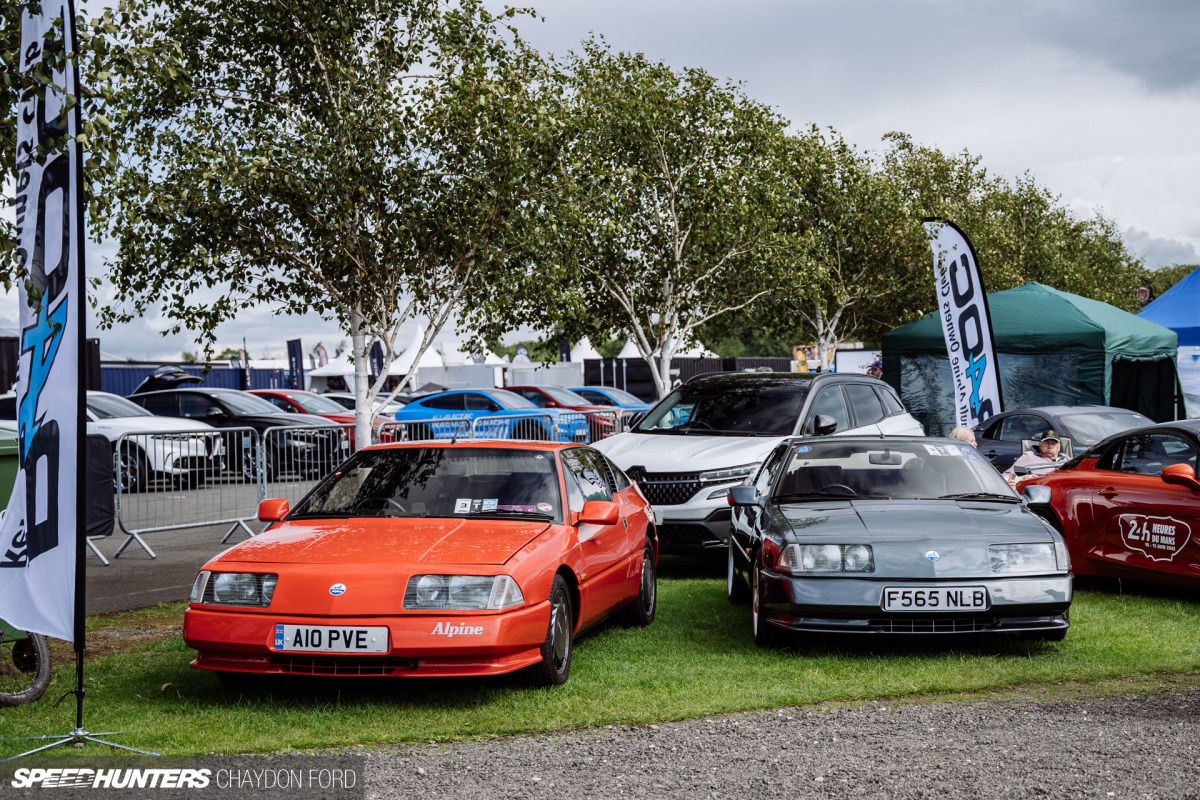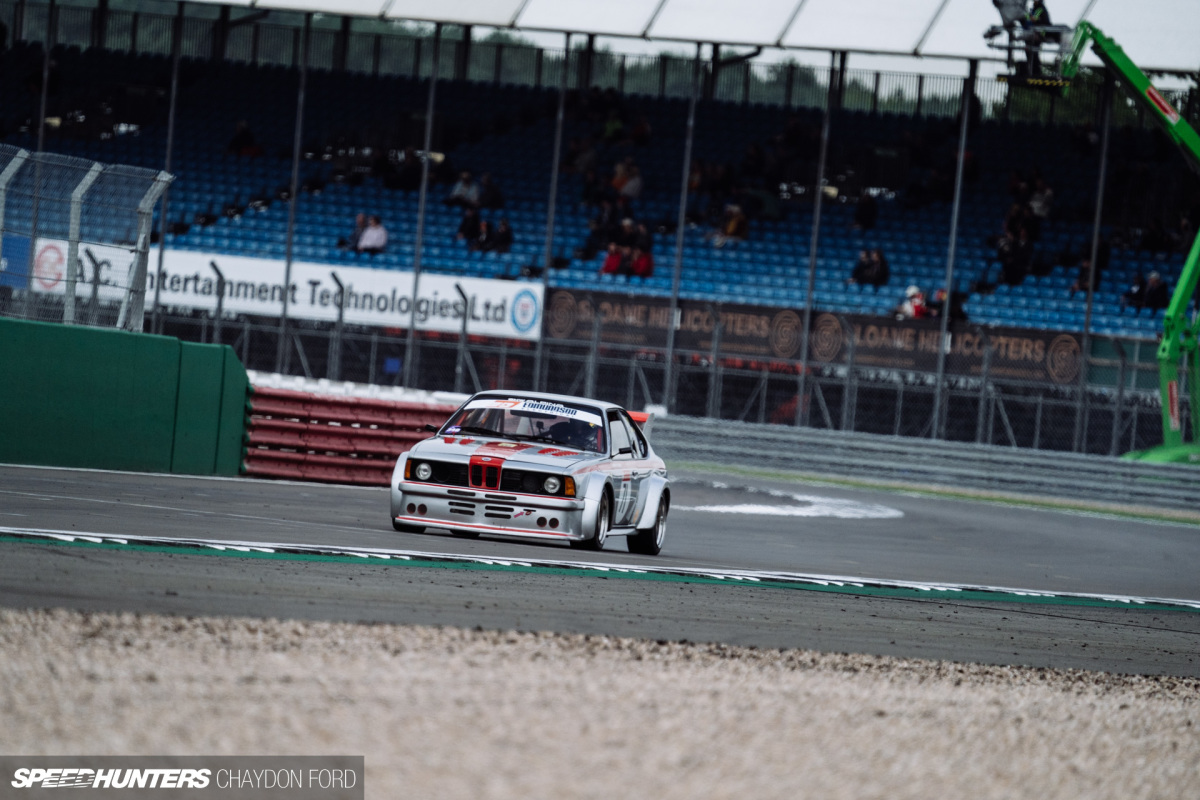 The event runs over three days and could easily consume that much of your weekend. So having only one day to attend meant I had to be fairly ruthless with my time, picking and choosing where to be and when.
For those of you that have been to Silverstone Circuit before, you'll know that it is rather large with limited access between the inner and outer circuit. With racing running from the National Paddock in the morning and the International Paddock in the afternoon (a brisk 20-minute walk or cramped shuttle bus ride) on the other side of the track, a degree of planning was required.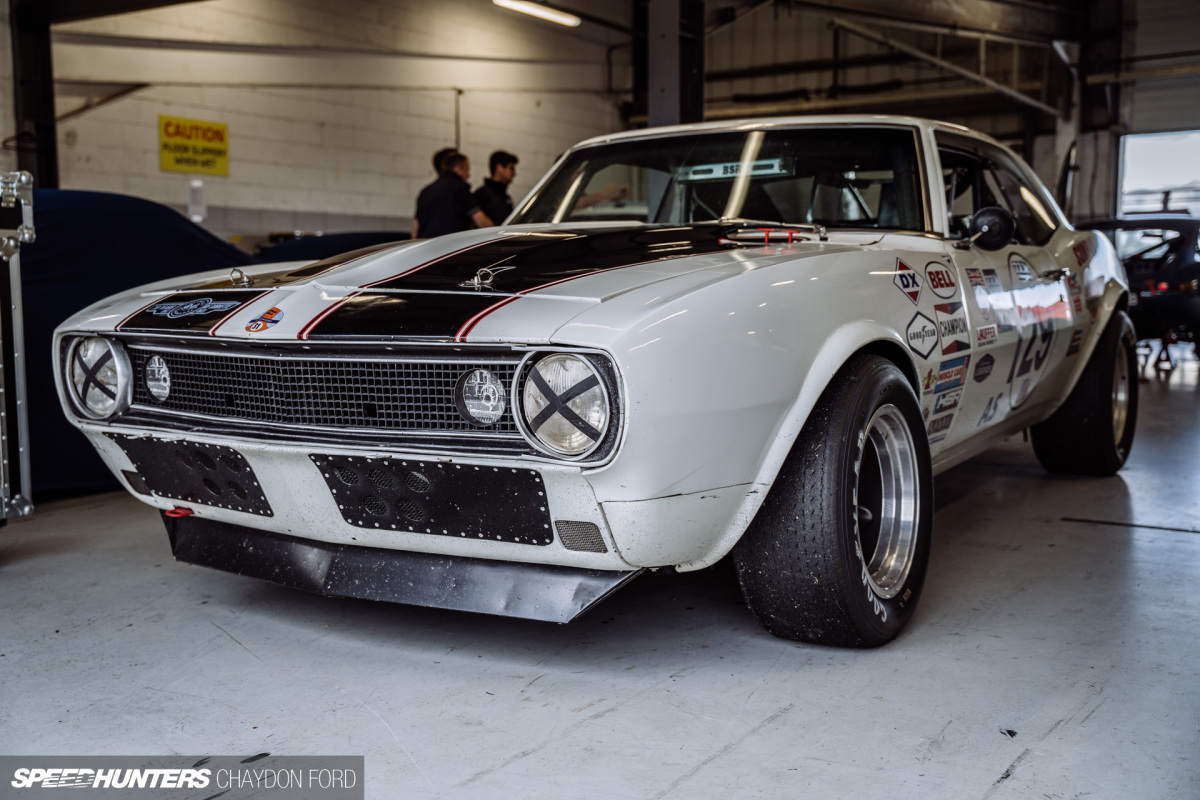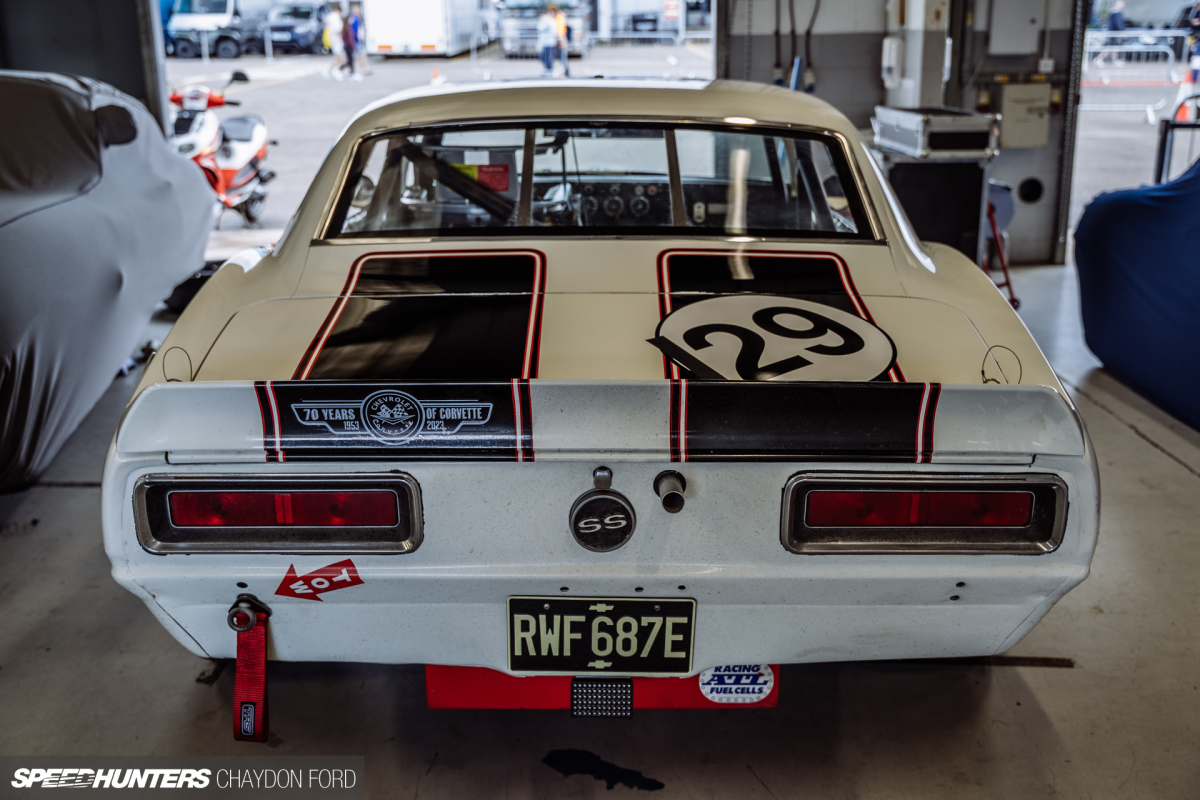 All the cars you'd expect to see out on a British motor racing circuit were present, but this Chevrolet Camaro was a nice surprise. I'm sure they're commonplace in the US and other countries around the world, but seeing a Camaro set up for track use (rather than drag racing) here in the UK was refreshing.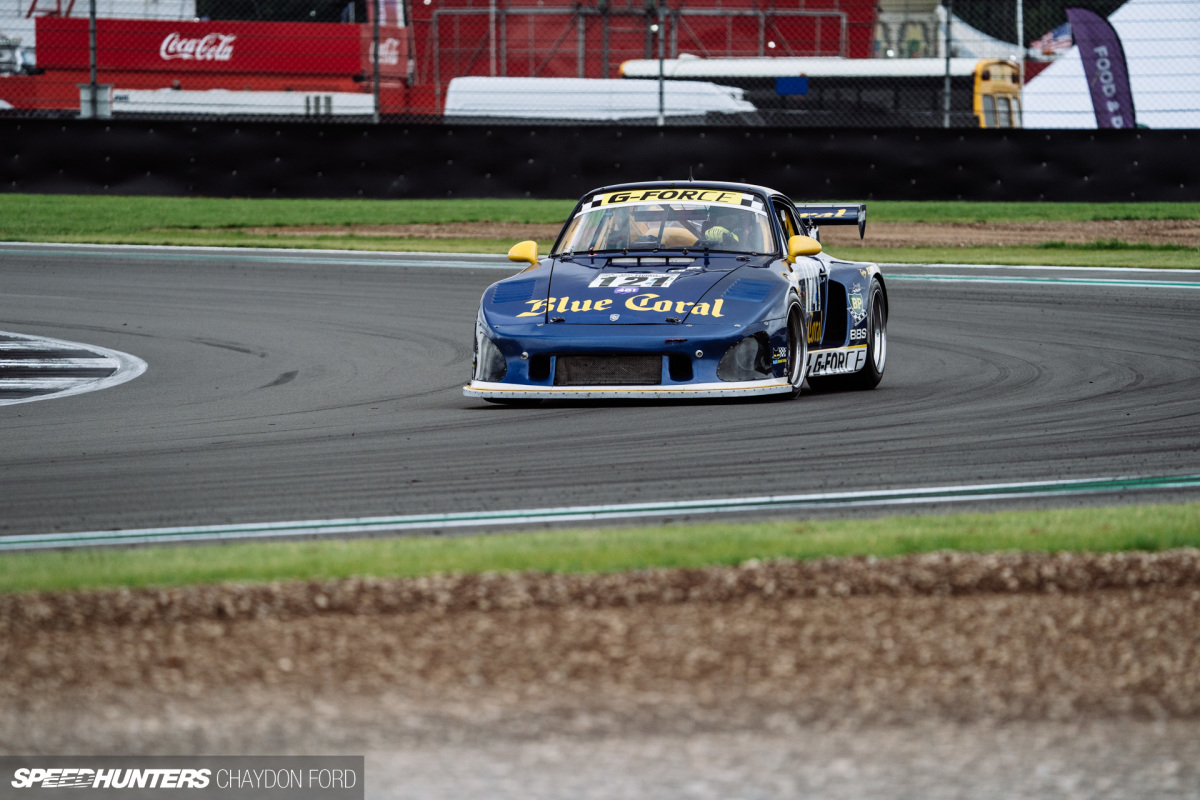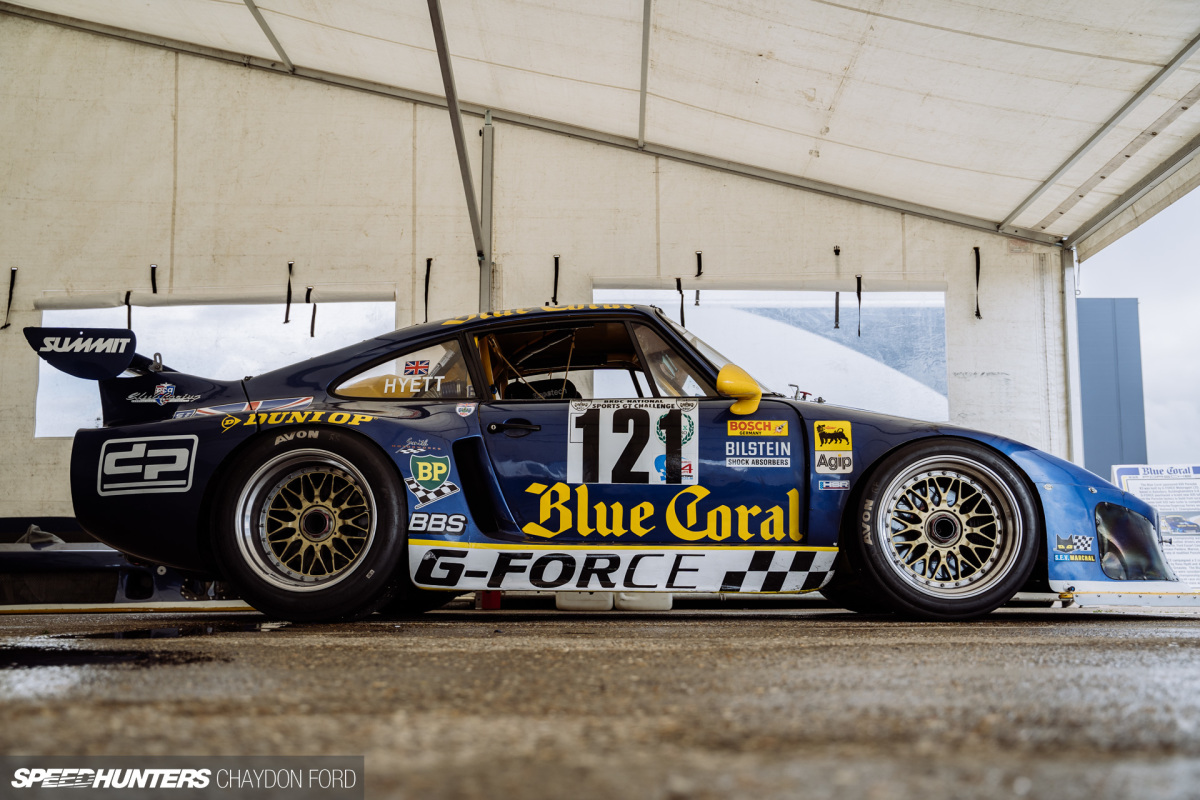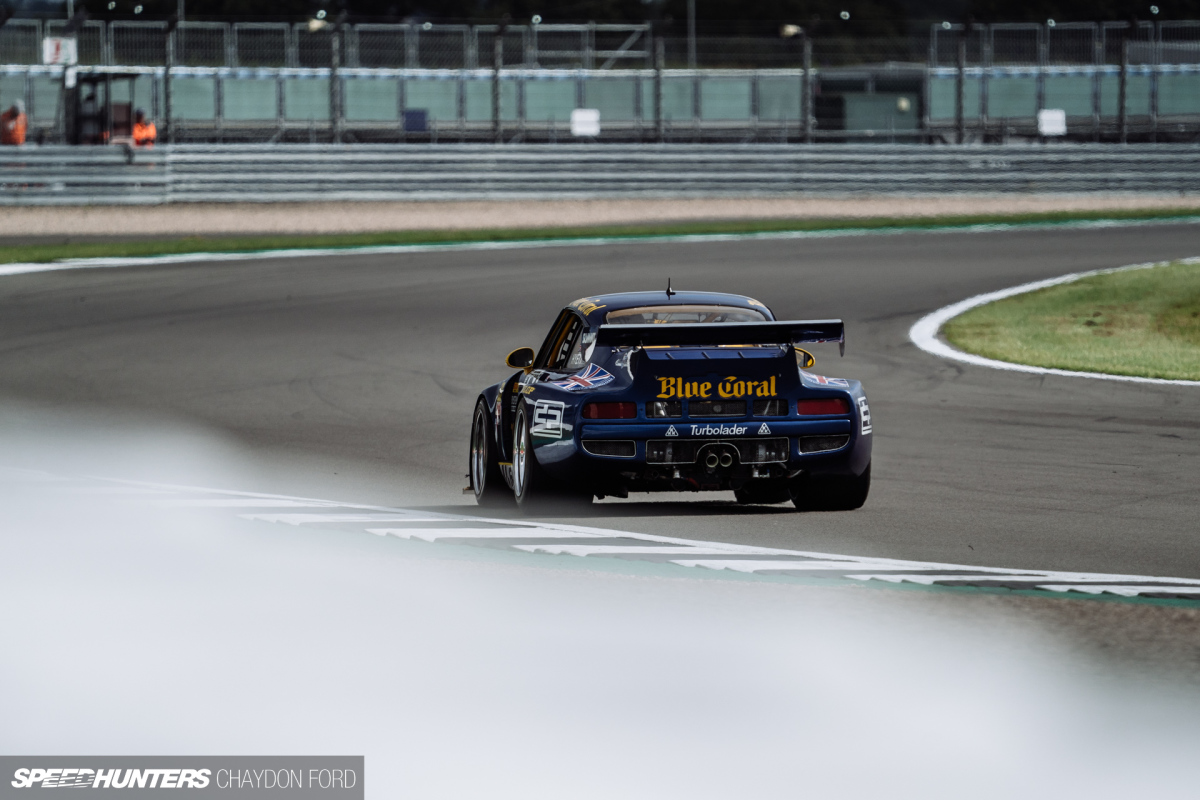 I found the sole Porsche 935 in attendance tucked away from the main National Paddock building. This car has actively raced since 1980 and the bodywork is evidence of that. Each rock chip, crack and tyre scuff could likely tell a great story of its racing provenance.
Once my paddock perusal was complete, it was back to the outside of the circuit to the corner complex of Brooklands, Luffield and Woodcoate.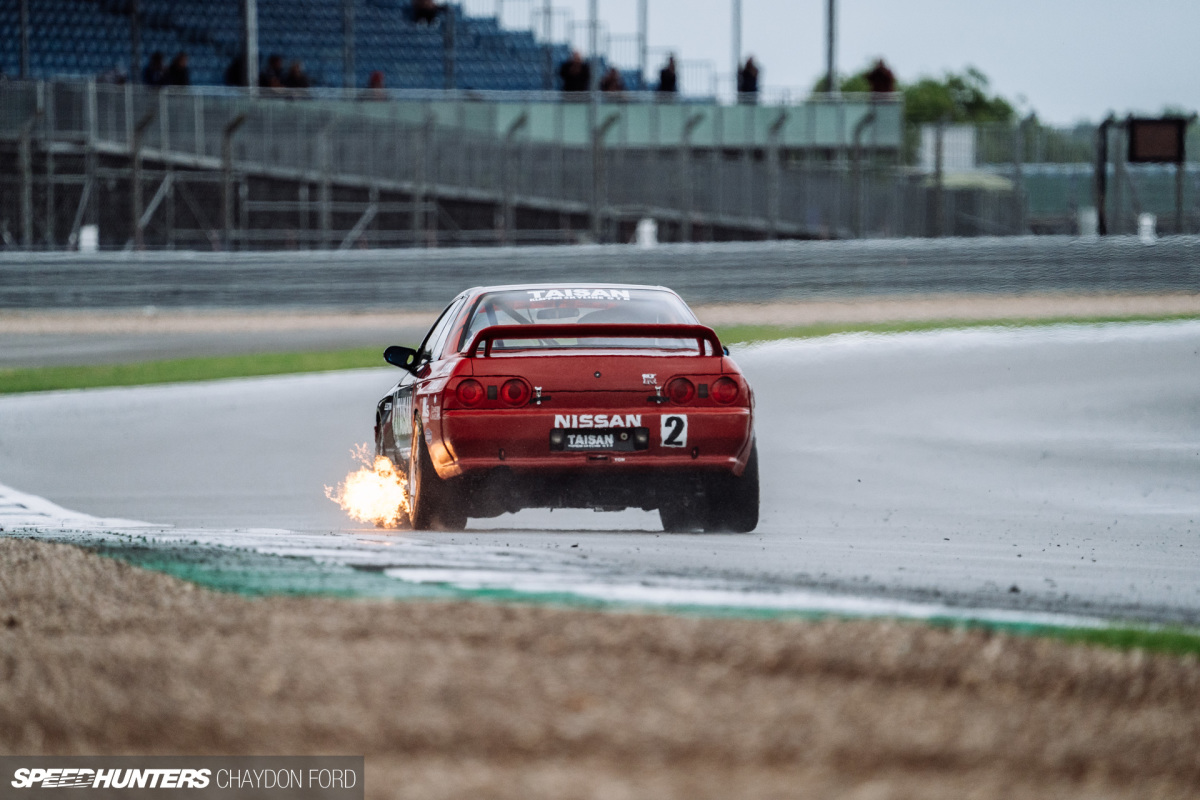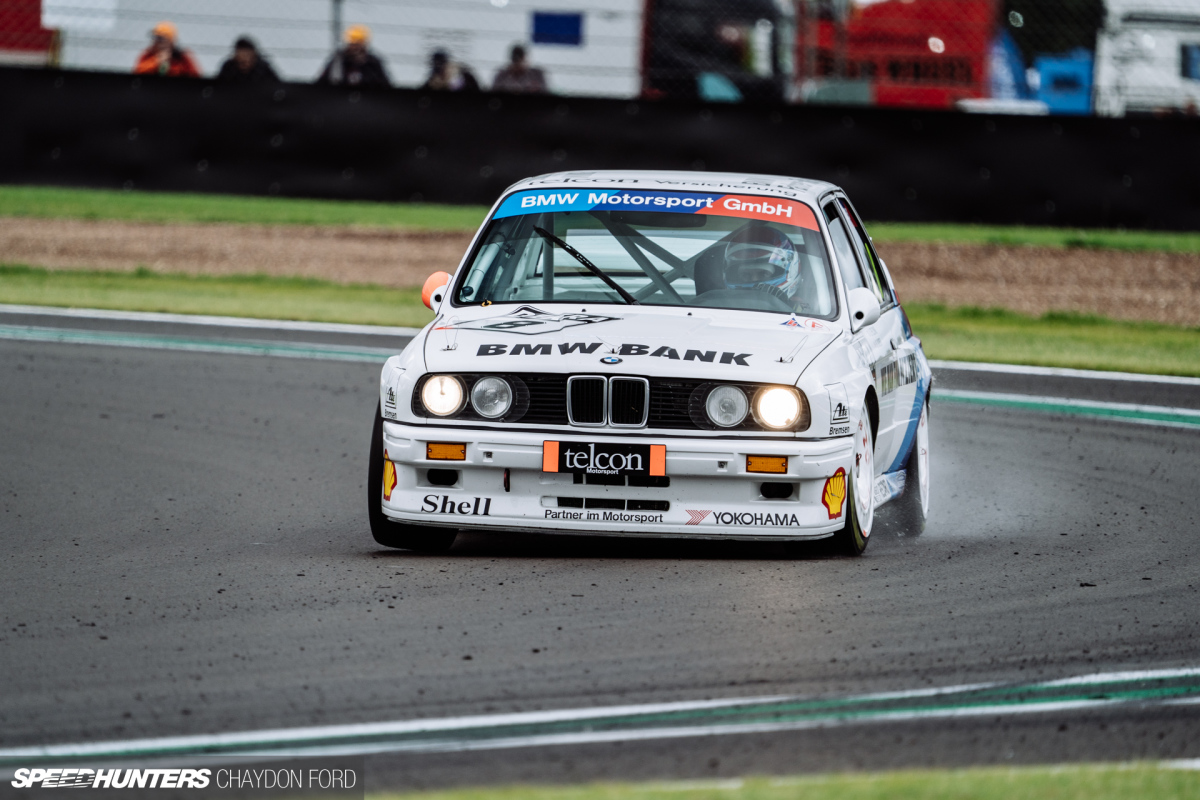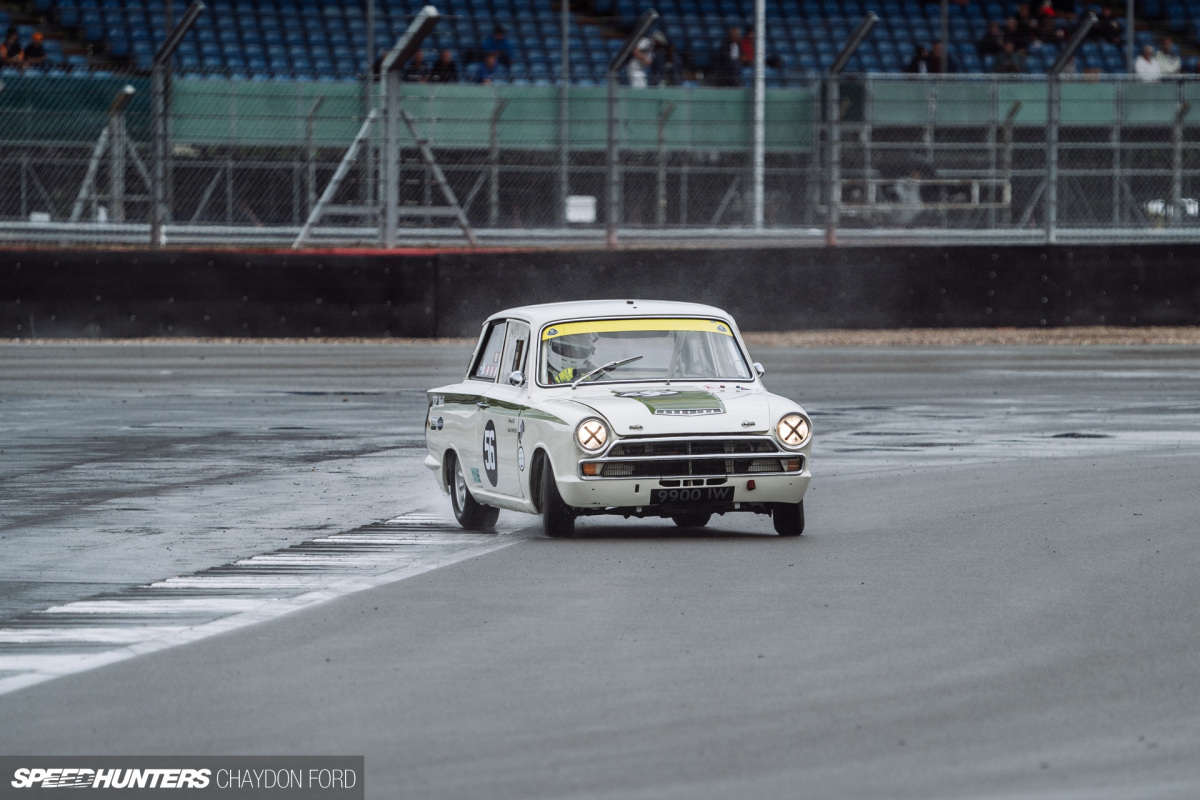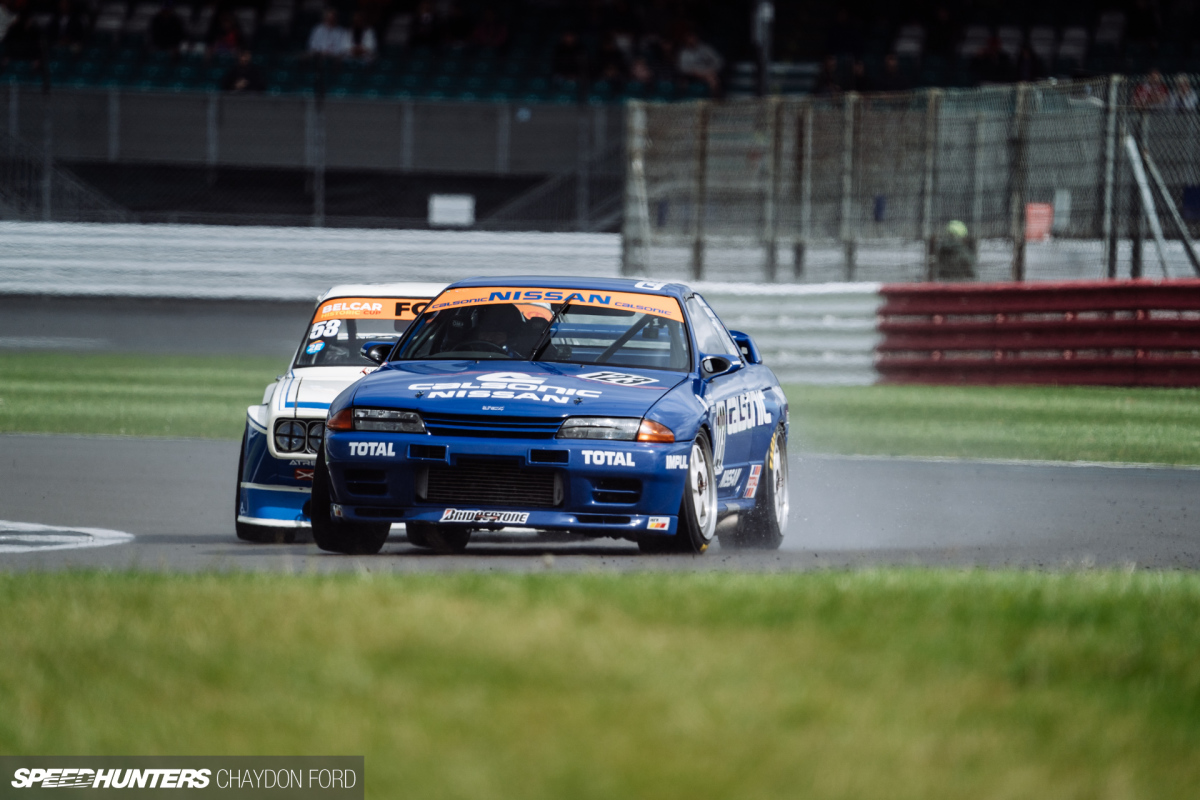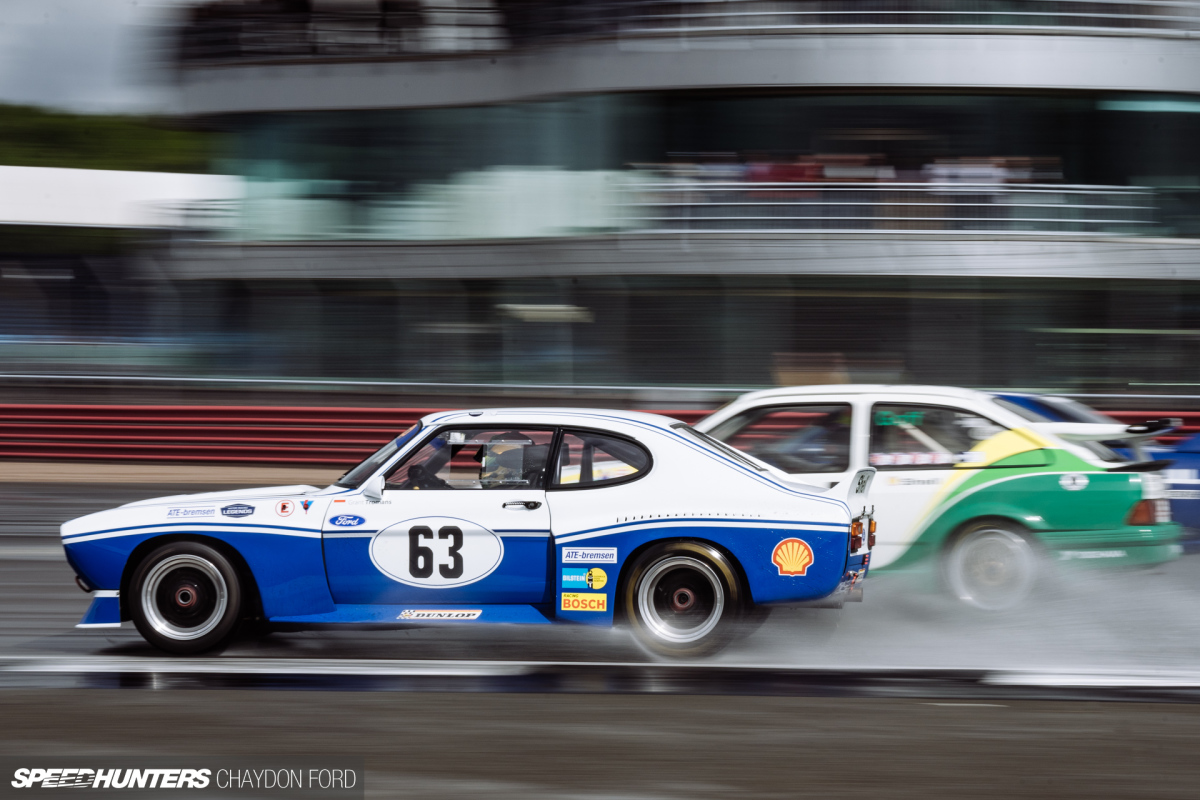 One of the main reasons I wanted to attend this event was to watch the Historic Touring Car Challenge race, comprising of Group A and Group 5 cars up to 1990, as well as Group 2 and Group 5 cars from decades prior.  This meant poster cars such as the E30 BMW M3, Ford Sierra Cosworth RS500 and R32 Nissan Skyline GT-R were all present, but also out on track were cars like the Lotus Cortina and BMW 2002.
Race complete, next up was a quick detour via the Iconic Auctions setup to view the sale of a very special Subaru. I'll have more on this in a dedicated follow-up spotlight.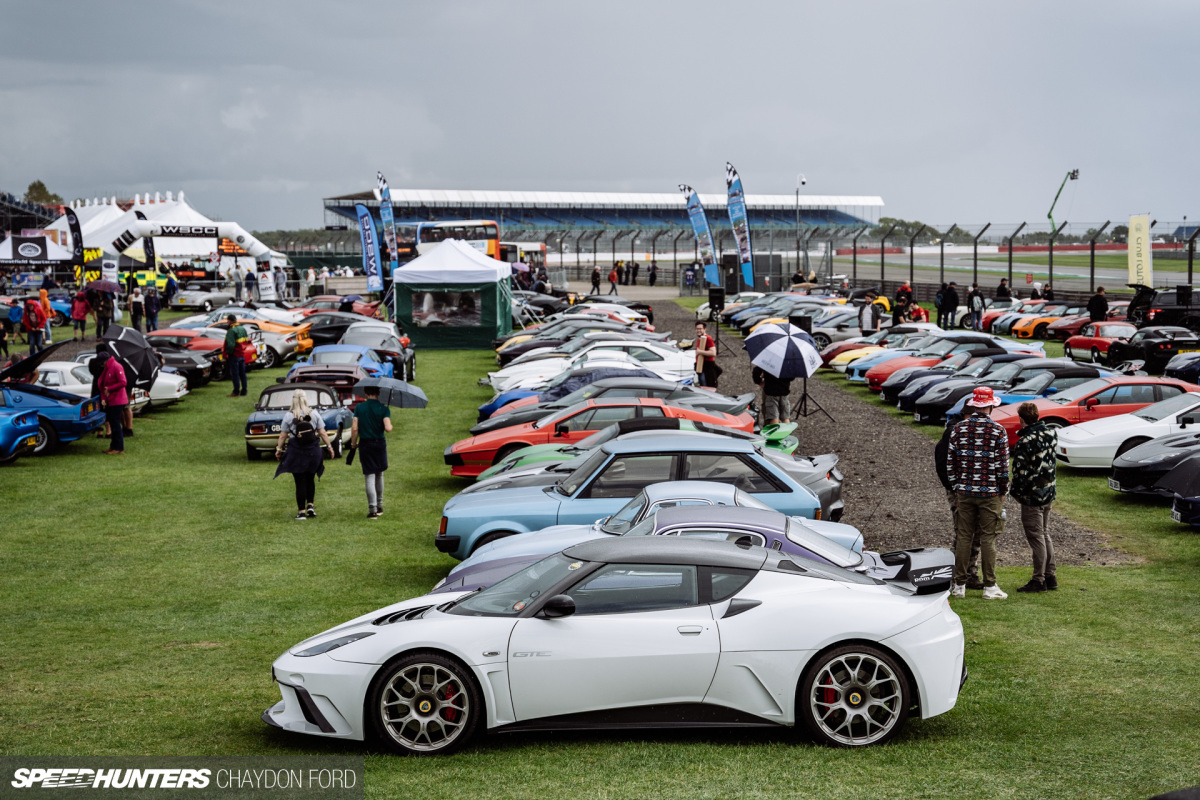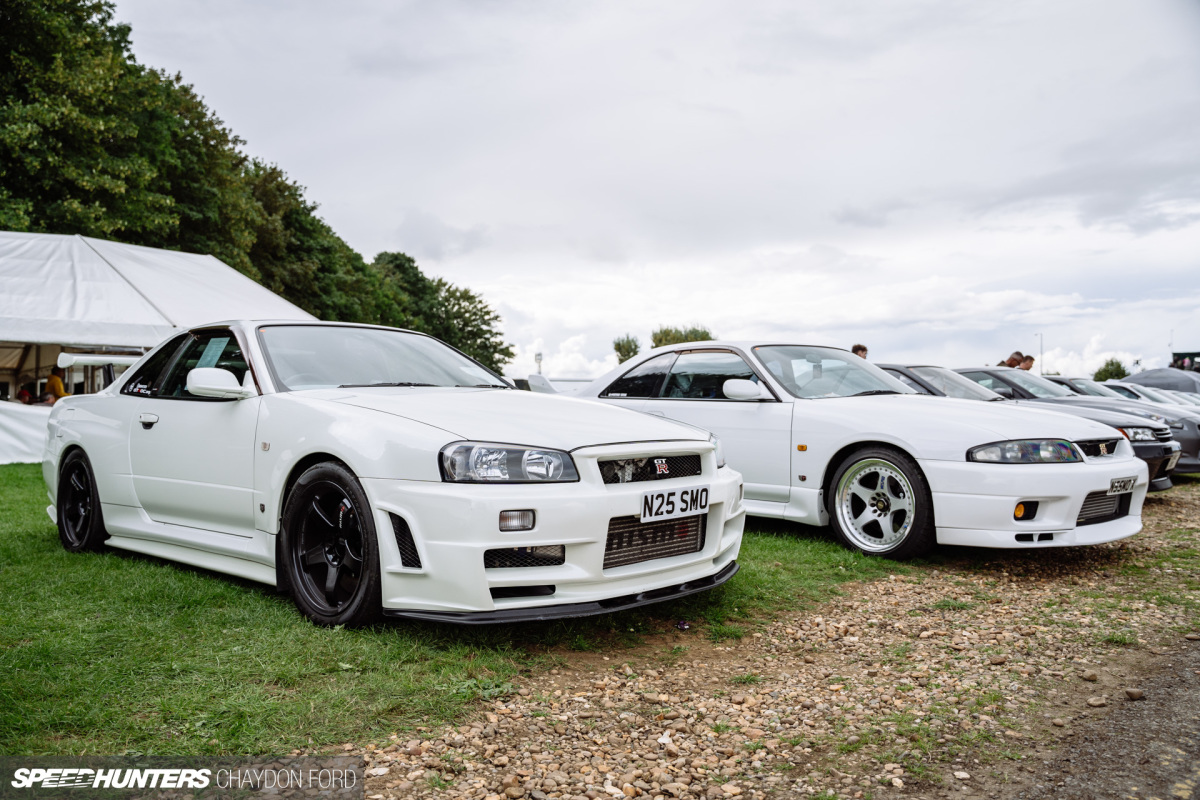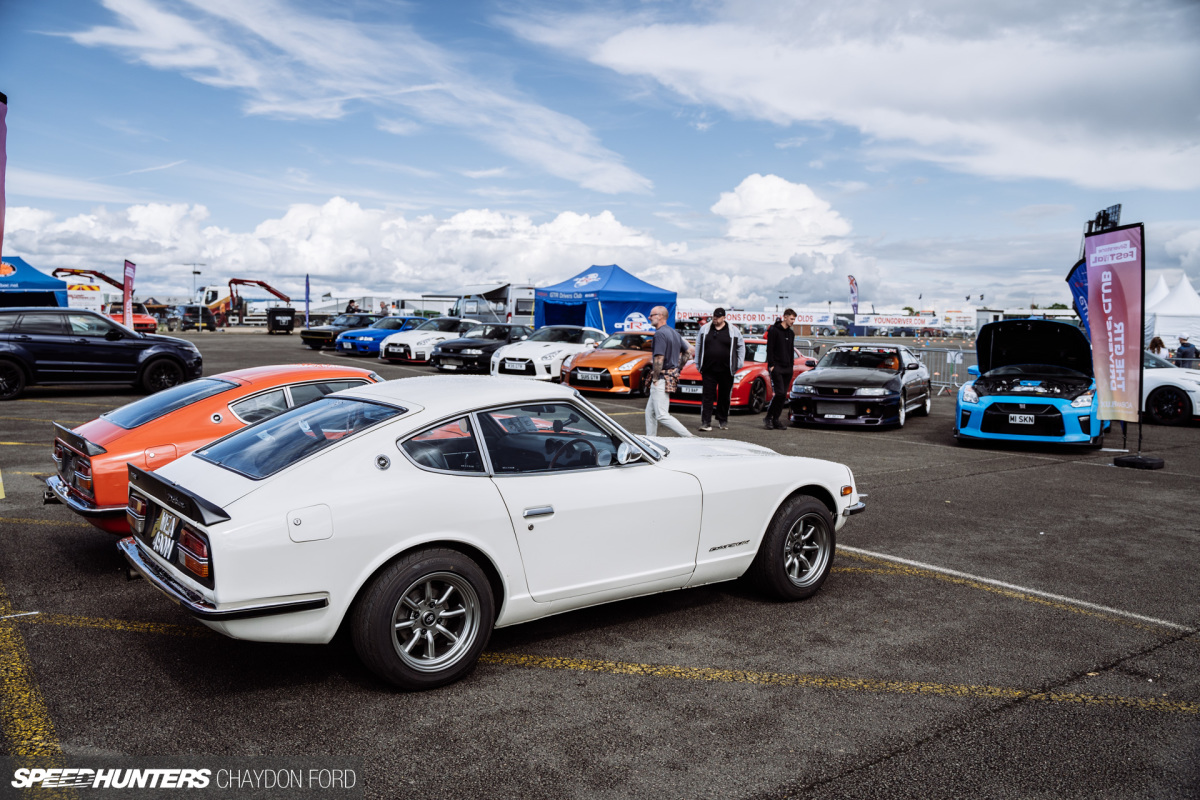 With well over 100 club stands at the event, the variety of cars was staggering. Every interest and budget was catered for, accomplishing the organisers' desire to be all inclusive. If your interests are old Alfa Romeos, multi-million dollar Ferraris or anything in between, there's a very good chance you'd find a group devoted to that particular marque or model.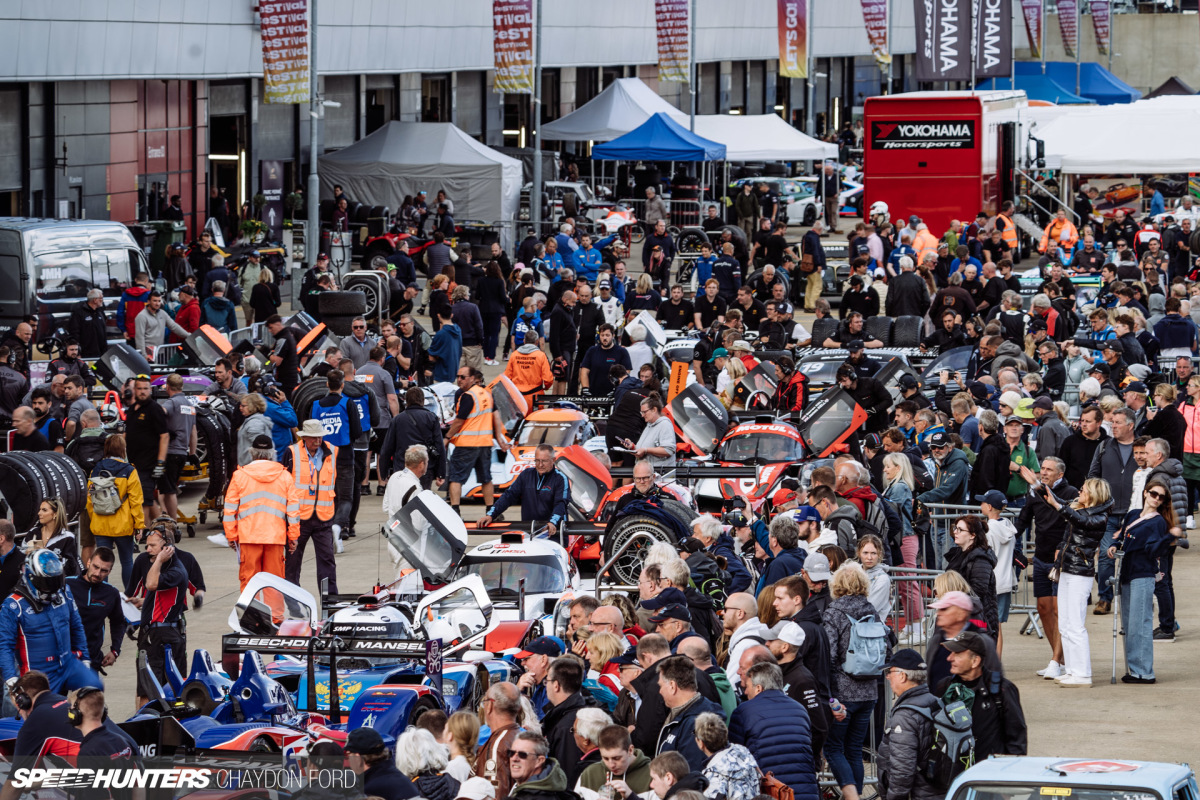 The British round of the Formula One Championship calls Silverstone's International Paddock home and it shows; the facility is world class. Over this weekend, it was overflowing with participants.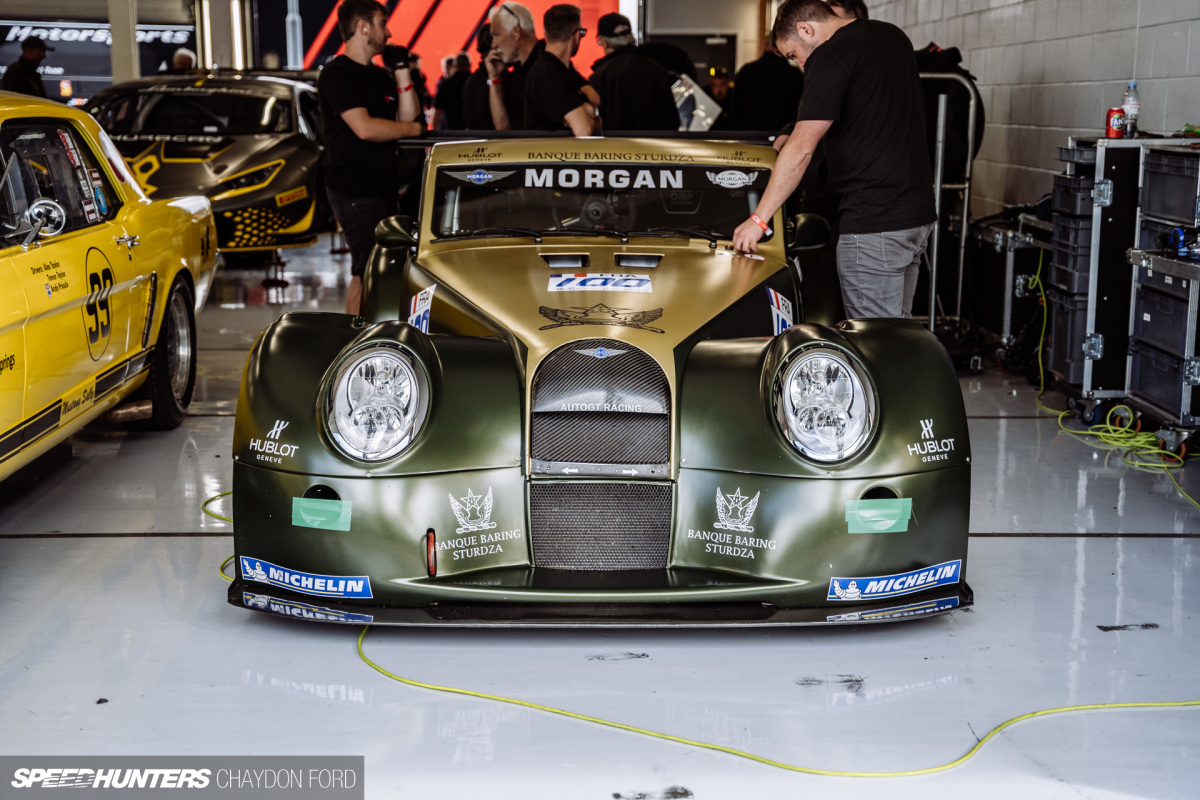 Many of these cars were competing in the Masters Endurance Legends race for endurance racers from 1995 to 2016; the second race on my must-see list for the day. One of the more unique entrants was this Morgan Aero 8 GT3, built by AutoGT in France. The diminutive proportions belie a car that was very capable, but sadly only saw one season of actual competition due to rule changes. Jonathan Moore took an in depth look at the cars in a Speedhunters feature from 2014.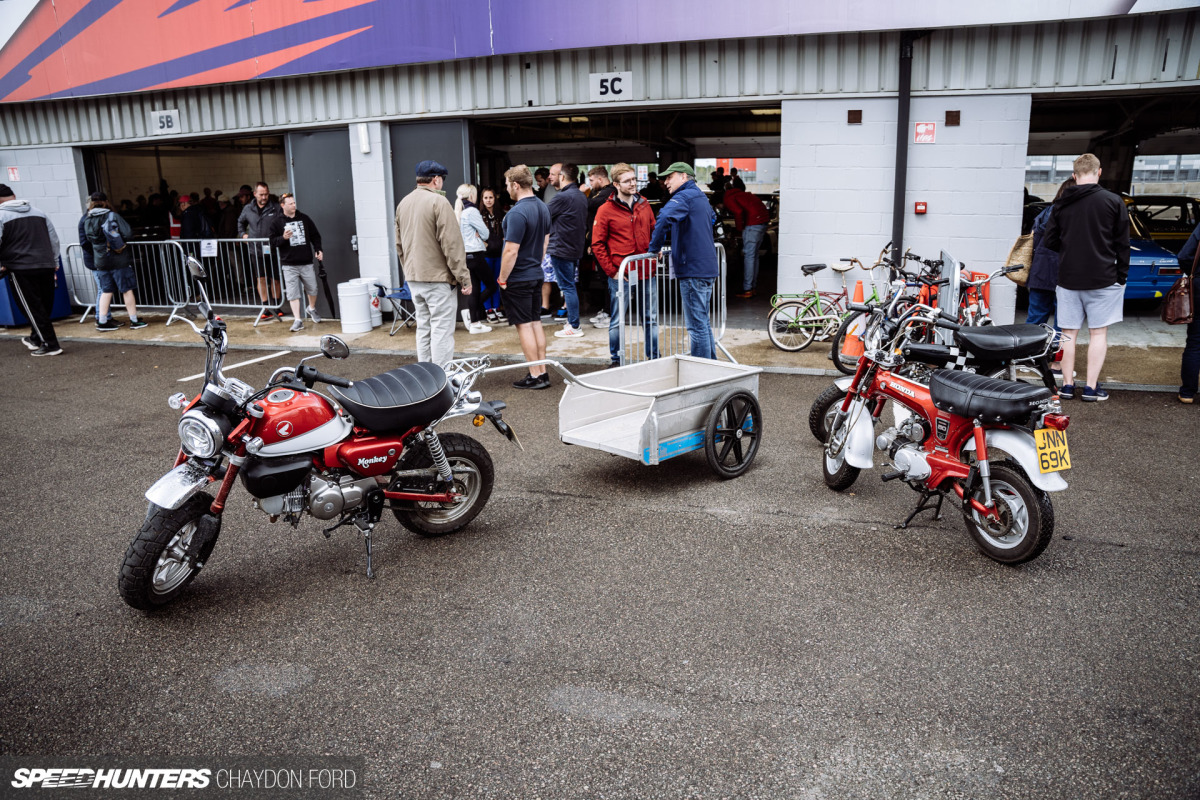 Special mention needs to be made of the pit transport the teams bring along.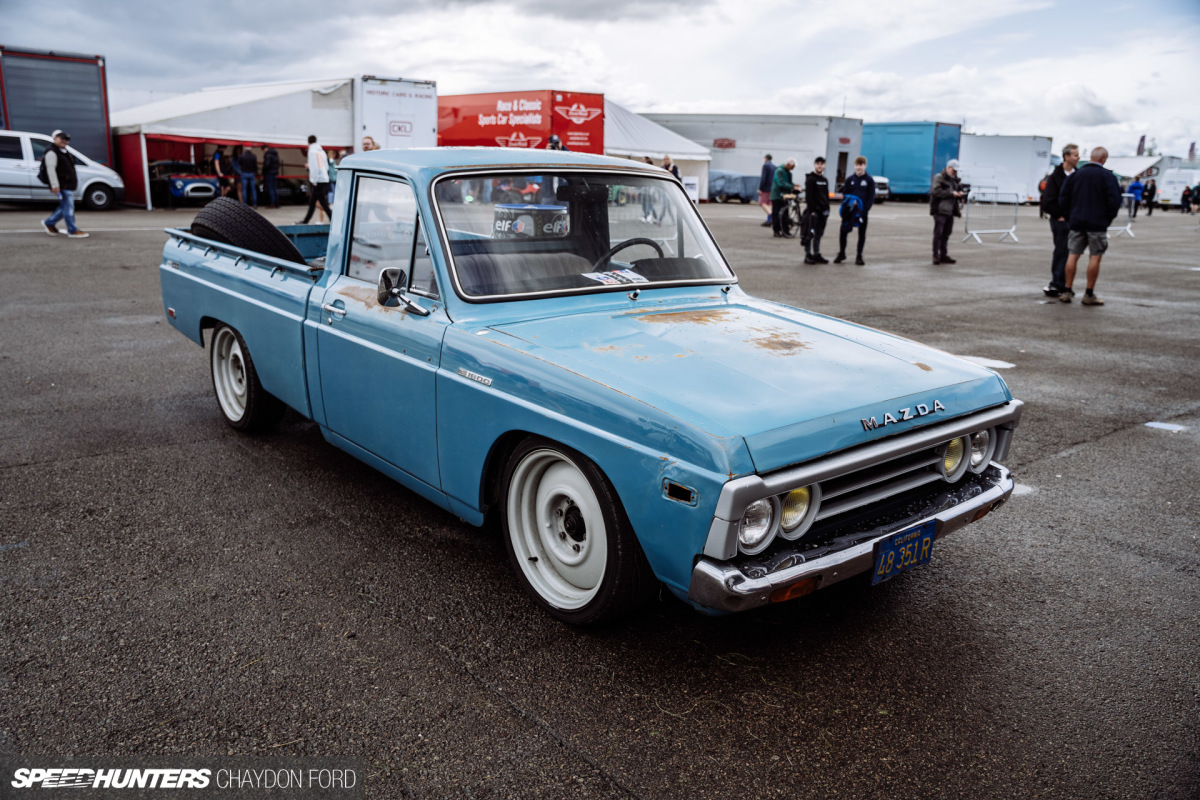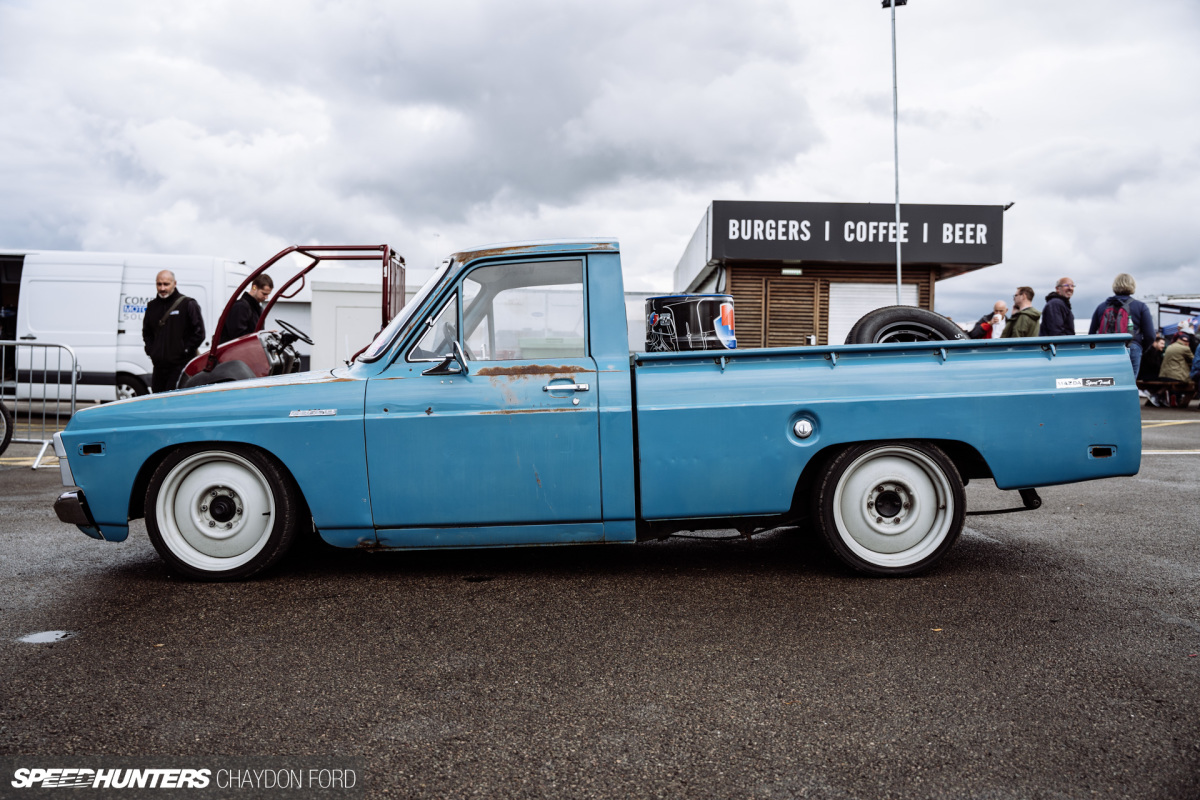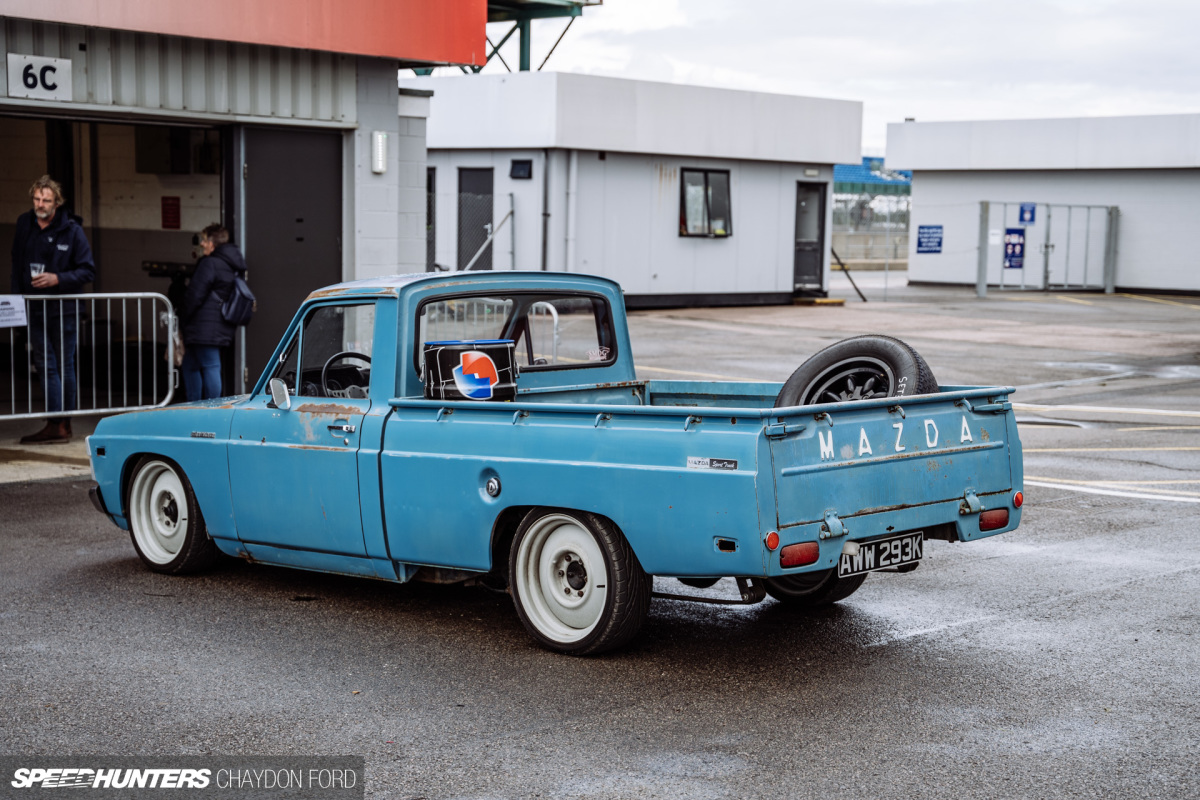 This Mazda B1800 pickup was certainly one of the more unique. Depending on the requirements of each team, everything from Acty pickups to small scooters were utilised.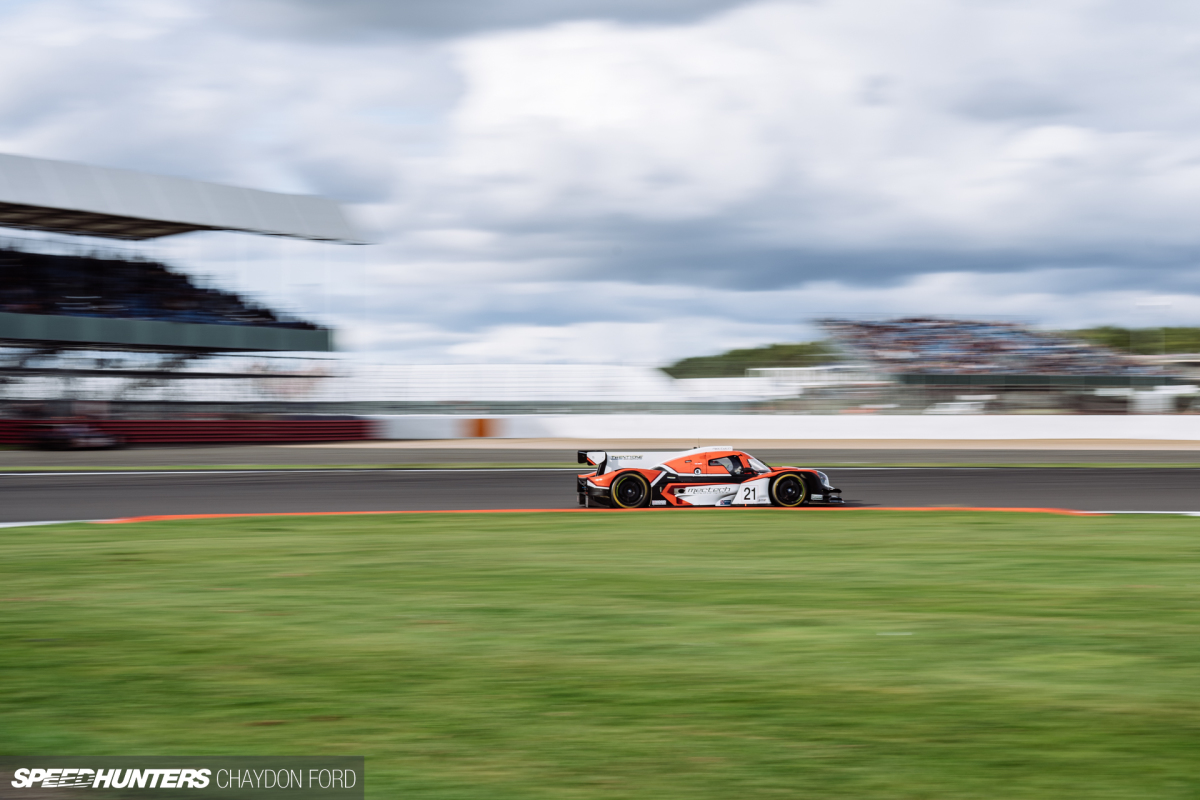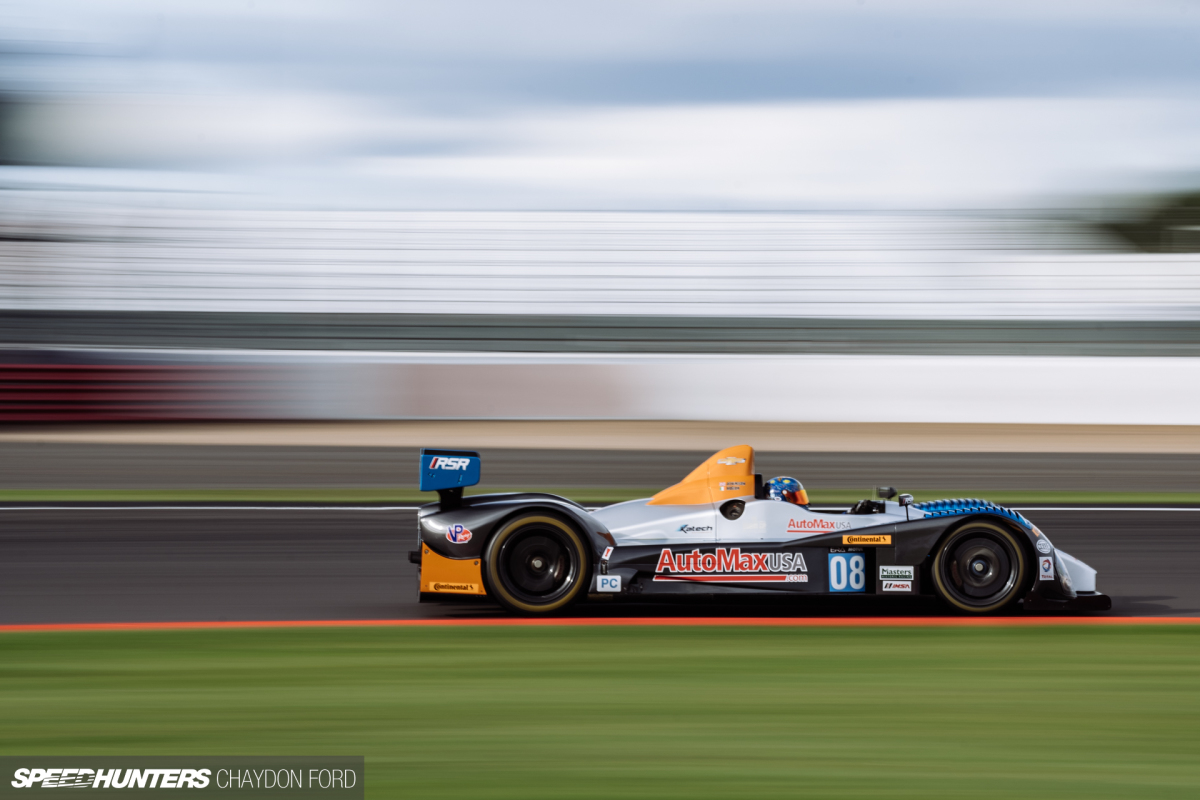 With the day drawing to a close, it was time to head trackside again for the aforementioned Masters Endurance Legends race.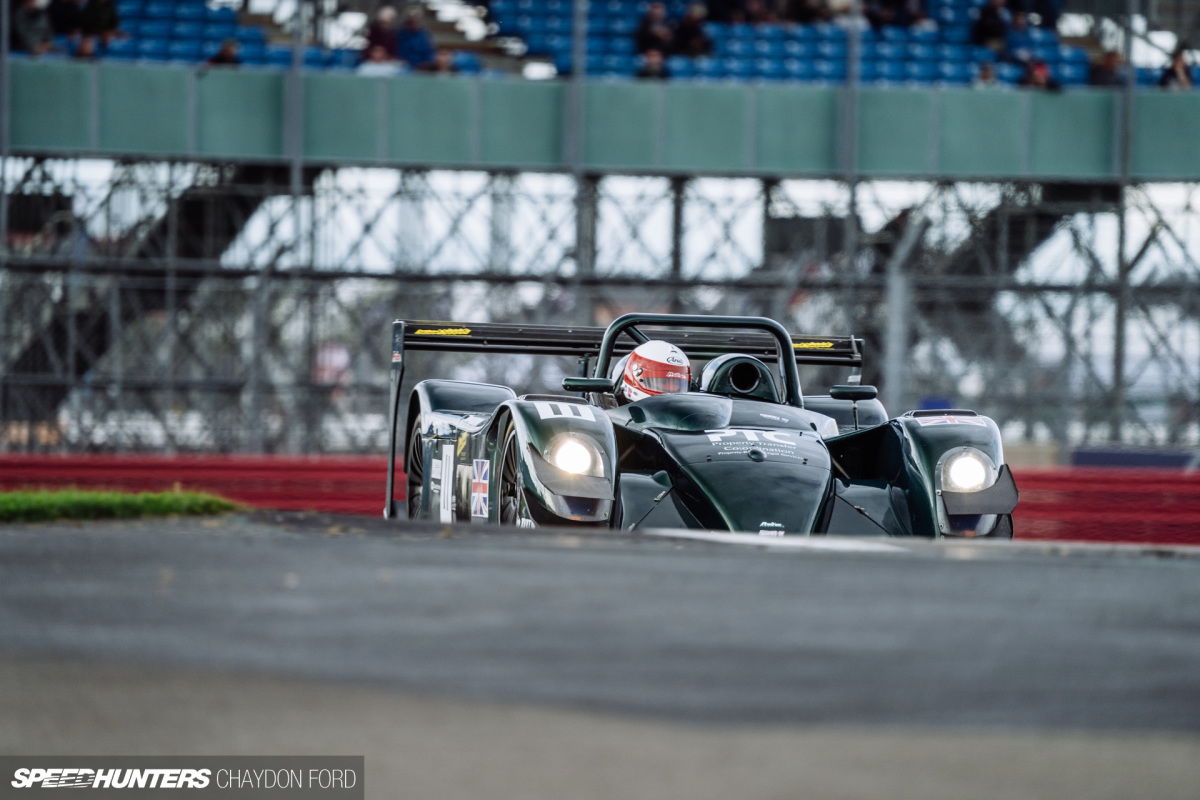 The speed the more modern LMP1 cars carried over a lap was hugely impressive. While the rest of the cars weren't slow by any means, lap after lap the LMP1s would chase down and thunder past anything in their way.
The UK is blessed with numerous circuits and automotive events which take place annually, on scales of varying size and appeal. The obvious comparison is Goodwood Festival of Speed, but for as many things that event and the Silverstone Festival have in common, they are different. Goodwood is very much pomp and circumstance, which is no bad thing as it has a reputation to uphold after all. But that does mean many areas are off limits unless you either know the right people or buy into the exclusivity.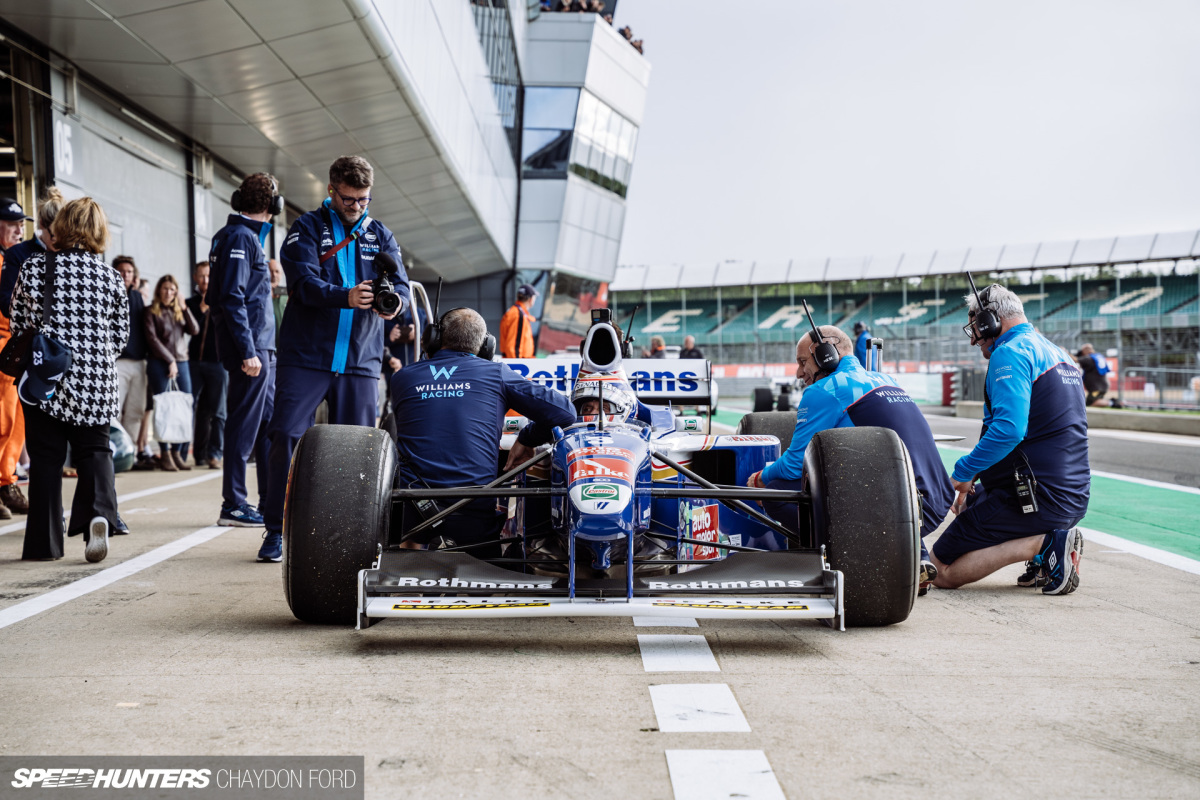 That's where this event differs. The cost of entry guarantees you access throughout; cars that were never seen outside of grainy YouTube VHS uploads are everywhere you look. For those who remember them racing in period, it's a trip down memory lane. For those who never had the opportunity, there's no better time than now and no better place than the Silverstone Festival to experience them firsthand.
Chaydon Ford
Instagram: chaycore