The 2024 Hyundai Kona Could Have Been Better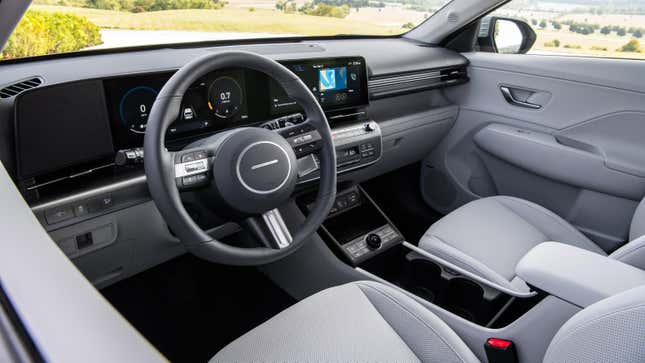 The Kona Electric doesn't feature the same problem but is held back in other ways. The entry-level EV is only available with front-wheel drive. Hyundai claims the standard range model produces 99 kilowatts (133 hp) and has 200 miles of range, performance at the lower end for EVs. For comparison, the EPA rated the standard Volkswagen ID.4 for 150 kW (201 hp) and a 209-mile range. The extended range Kona Electric improves to 150kW (201 hp) and a 261-mile range.
Functional Interior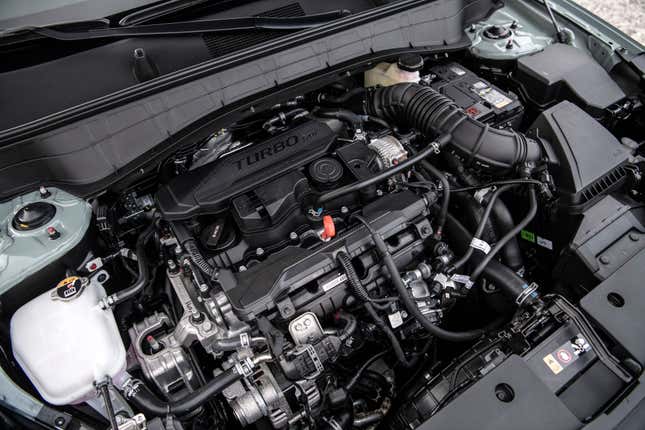 Full Disclosure: Hyundai flew me out to Baltimore, Maryland to drive the Kona. The automaker paid for my airfare, accommodations and food.
New Modern Look
The 2024 Hyundai Kona's sleek aerodynamic front end will likely be the first part of the crossover to catch the attention of onlookers. The Kona is fitted with full-width LED light bars at the front and rear, similar to other Hyundai vehicles like the revamped Sonata. The crossover still retains its rugged wheel arches, which will be available in black plastic for standard and Limited trims or body color on N-Line and Electric models.