There Are Downsides To California's Digital Driver Licenses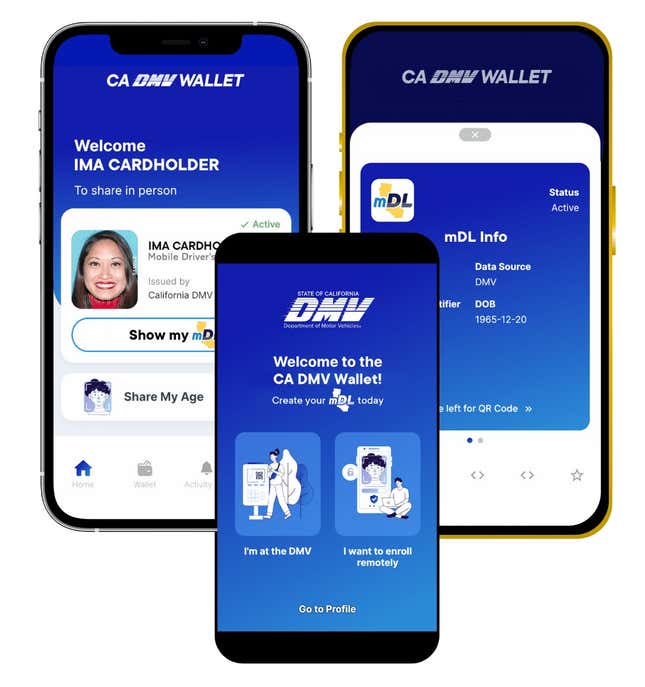 While a digital version of your driver's license is all cool and futuristic, it's important to point out the risks of this. While the DMV says it's secure, that might not exactly be the case. In 2019, the state of New South Wales in Australia started using digital licenses. Some thirty months later, it was revealed that they were hilariously easy to hack and compromise using stuff you could probably get out of Best Buy. Plus, there are always risks associated with handing your phone to someone — including the police.
To enroll, the DMV has created a mobile app called CA DMV Wallet that is available on both the Apple App Store and Android's Google Play store. From there, a user can create or log in to their DMV account. Then it's just a matter of scanning your physical drivers license or ID card so it can be uploaded into the digital wallet.