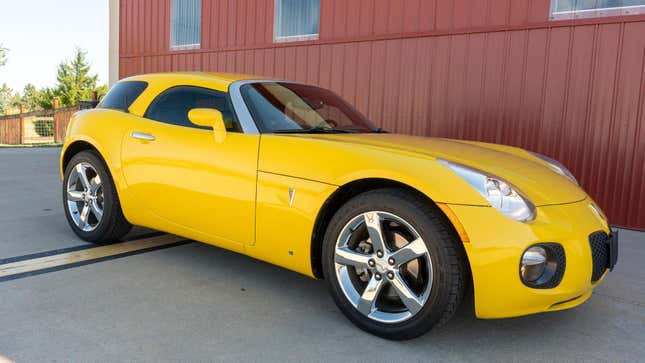 I'm sure I'll get mocked for admitting it again, but I have such a soft spot for pre-recession performance cars from GM. Is a Pontiac Solstice better than a Mazda Miata? Nope. But that doesn't mean I can't still admire it from afar. Besides, it's different. Like the Miata you get when you want a Miata that isn't technically a Miata. Especially if we're talking about the 260-horsepower GXP version.
Friend or Fiero? Pontiac's Mid-Engine Sports Car
I'm also a huge fan of shooting brakes and fully believe that every two-door car would be better with a hatch. I want to live in a world where you can get a Ford Mustang shooting brake. And a Mazda Miata shooting brake. And a Chevrolet Corvette shooting brake. So it hurts me to admit that, actually, this 2007 Pontiac Solstice GXP shooting brake does not look good.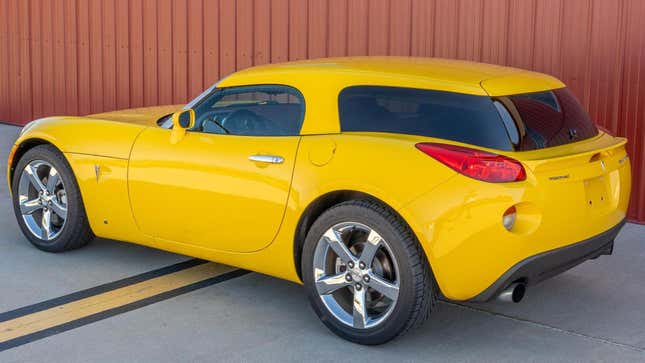 Now, to be fair, Pontiac did such an incredible job with the Solstice Coupe that I fully believe it could have created a gorgeous factory shooting brake. You know, if Pontiac hadn't been so rudely murdered to ensure Buick lived on. But it did not. Instead, this is an aftermarket top from a company called EDAG.
In theory, it should be the successor to the BMW Z3M Coupe, but while the BMW looks great, this just looks weird. Like someone dropped an aftermarket hardtop on a convertible instead of a car that was actually designed to be a shooting brake. Because that's what they did. Also, the Z3M had way more power.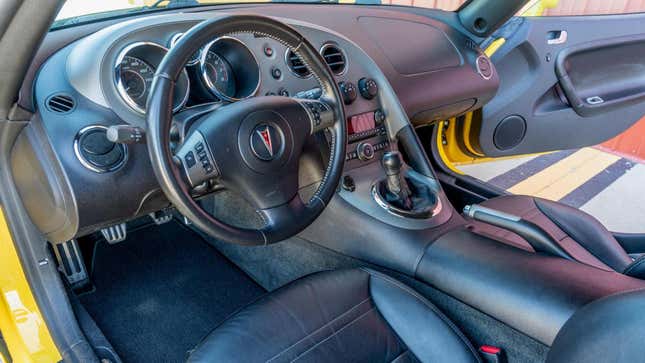 That said, if you disagree and actually like the look, it appears the rest of the car is in pretty good shape for a Pontiac that's more than 15 years old. Plus, it's got a manual transmission. If you buy it, you'll probably enjoy it. And allegedly, if you want to take the top off and go back to just driving a convertible, that's an option, as well. But in that case, shouldn't you just buy a regular Solstice GXP?
Maybe there's another timeline where a beautiful factory Pontiac Solstice GXP shooting brake exists. But as much as I hate to admit it, clearly, we are not part of that timeline.